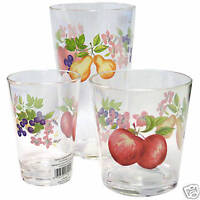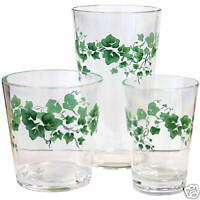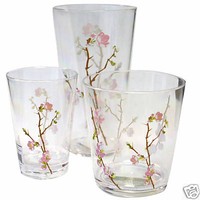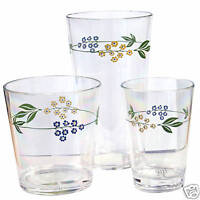 Corelle Chutney Corelle Callaway Corelle Cherry Blossom Corelle Secret Garden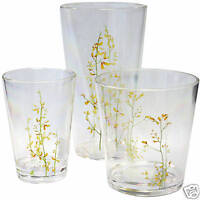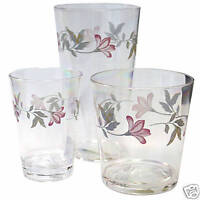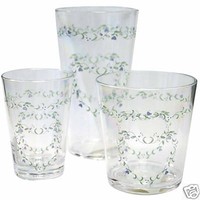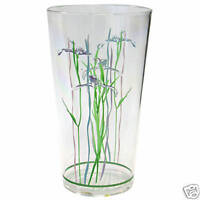 Corelle Kobe Corelle Pink Trio Corelle Country Cottage Corelle Shadow Iris
(also comes in 14-oz & 8-oz)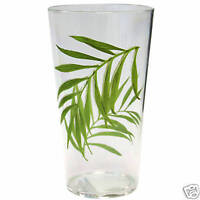 Corelle Bamboo Leaf 19-oz Drinking Glass
(also available in 14-oz)
Corelle Coordinates
Acrylic Glassware
Juice, Rocks and Iced Tea / Cooler
/ drinking tumblers
or "glasses" are currently available on eBay in
Callaway
(also popularly referred to as Calloway or Green Ivy as the pattern was inspired by English Ivy),
Secret garden
,
Shadow Iris
,
Cherry Blossom
,
Pink Trio
,
Kobe
,
Bamboo Leaf
(- only two sizes),
Country Cottage
and
Chutney
, these items are not bound to last long. The tumblers are made from durable acrylic, are lightweight, excellent for indoor and outdoor use, and are dishwasher safe.
Also produced in the Calypso Basics Too Line is "
Delicate Berries
" in the same sizes.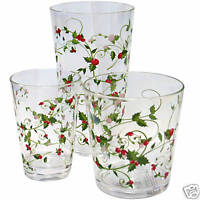 Dimensions
8 ounce - Approximately 2.75"D x 4"H
14 ounce - Approximately 3.25"D x 4"H
19 ounce - Approximately 3"D x 6"H
ALL are available in our ebay store.

courtesy www.kitchencoordinates.com