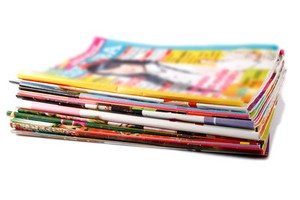 The collectibles market has drastically changed in the years since the advent of the Internet. Today, collectors can access items being sold all over the world, instead of being limited by their geographical location. An independence of thought has sprung up among these newly-empowered buyers, who no longer rely on the tastes of professional dealers and decorators to dictate what items have value as collectibles. Because of this decentralization of the market, new collectibles markets are being constantly created alongside the traditional collectibles market. And this, in turn, is creating unique opportunities for sellers. Whether one is an experienced collector or simply looking to sell a few pieces they may have around the house, there are multiple factors to consider when starting to sell collectibles.

The Collectibles Market
The collectibles market encompasses a wide range of items, noteworthy for being either rare or sought-after. Well-known traditional collectibles include coins, stamps, baseball cards, and dolls, but any item can be a considered a collectible depending on the supply-and-demand of the marketplace. Buyers can range from serious investors to one-time purchasers motivated by a spontaneous impulse to buy. Figurines, sculptures, and dolls comprise a large segment of the market, with collectible ornaments and vintage collectibles are becoming increasingly popular as well.
The Origins of a Collectible
An item can become a collectible in one of two ways. The first type of collectible will be easy to identify because they are what is known as manufactured or contemporary collectibles. These collectibles were designed, manufactured, and marketed with the sole purpose of being collectors' items. Popular examples of manufactured collectibles include plates from the Franklin Mint or commemorative coins.
The second type of collectible reached collectible status by chance. These are items that were manufactured for a specific purpose or use in mind. Over time, people began to collect them. Boooks, thimbles, swords, and glassware are examples of this type of collectible.

Cash In on Collectibles
Many sellers use eBay, the world's largest online auction, as a place to sell their collectibles. Sellers can be professional collectibles dealers, interior decorators, or fellow collectors looking to sell their pieces.
Find Out What's Hot in Collectibles
Millions of people come to eBay to search for collectibles. Everything from Christmas collector plates to superhero figurines can be found online. The following provides just a small sampling of the traditional and non-traditional collectibles that are sold on eBay. To get a real-time view of what's in demand, what buyers are searching for, and what items are selling, visit Collectibles Seller Central.
Decorative Collectibles: Decorative items are meant to be displayed and appreciated more for their form rather than their function. This category can include, but certainly is not limited to, collector plates, ornaments, figurines, woven baskets, music boxes, trinket boxes, and miniature houses, villages, and lighthouses.
Holiday Collectibles: Holiday collectibles come in all shapes, sizes, styles, and brands. Dig through that storage closet or garage for unused Christmas ornaments, Grondahl Christmas plates, plush Easter bunnies, New Year's glasses, and Thanksgiving gravy boats. These items are highly collectible and sell well on eBay.
Comics: From the early days of newspaper comic strips, crime stories, and tales of suspense, to the reign of superheroes, comic books have both chronicled United States history and become a part of American pop culture. On eBay, collectors are in search of comic books from all series, eras, and artists. These are often sold as individual books or larger collections. Popular eras include the Platinum Age of Comics (1897-1937), the Golden Age of Comics (1938-55), the Silver Age of Comics (1956-69), the Bronze Age of Comics (1970-79), and the Modern Age of Comics (1980-Now).
Disneyana: Mickey, Minnie, Pluto, and Goofy. Cinderella, Snow White, Sleeping Beauty, and The Little Mermaid. Disney characters are known to audiences all over the world. Popular Disneyana collectible items include apparel, accessories, Disney figurines, housewares, Disney pins, plush toys, animation art, snow globes, theme park souvenirs, and watches. Buyers are looking for both vintage Disney items, dating from before 1968, and contemporary Disney items, dating from 1968 to the present day.
Promo Glasses: Modern and retro promo glasses feature colorful advertising, sports figures, and characters from cartoons, movies, TV shows, comic strips, and comic books. Buyers are interested in a wide range of glasses. They include Pepsi promo glasses, Welch's jelly glasses, Derby glasses, and Hanna-Barbera, Warner Bros., and Star Wars glasses. Keep in mind that full sets of glasses fetch a higher price when serious collectors are buying.
Militaria: Medals, helmets, and even parachutes from past military conflicts create powerful reminders of sacrifices made by generations of men and women in uniform. Collectors of all martial memorabilia, from Civil War enthusiasts and WWII buffs, to historians of the cavalry or veterans of the armed forces, are searching for military-related items on eBay.
Other Collectibles: All sorts of collectors come to eBay looking for the perfect item to add to their collections. A few more popular items include advertisements, clocks, magazines, keychains, and vintage lunch boxes. Collectibles that advertise a popular brand often fetch the highest prices.

Get Top Dollar for Collectibles
Once the decision is made regarding what to sell, it's time to think about how to attract buyers. Sellers can increase the likelihood of gaining the attention of collectors and completing a sale by utilizing best practices in researching their item thoroughly, creating appropriate search keywords, showcasing the item with attractive photos, and applying a competitive selling strategy.
Do Thorough Research
If a seller does not know much about a collectible, a little research can help them to understand what they are selling. Examine collectibles for any signatures, markings, dates, titles, or brands. Try to learn about the piece's collection, including the size of the collection, production era, production company, and rarity. All of these details will give a better estimate of an item's value. Help educate buyers to increase their interest in the item. When selling a rare collectible that is potentially very valuable, it may be worthwhile to get the item appraised and authenticated. Authenticating collectibles not only provides a buyer with a good estimate on expected sale price, but it also builds buyer confidence.
Third-party graders and authenticators are qualified, experienced professionals who pledge to provide unbiased opinions. Please keep in mind, however, that opinions expressed by evaluators are theirs alone. eBay does not examine items listed on its site and does not have the expertise to evaluate items. eBay cannot guarantee the findings of any evaluator. Authentication and grading are difficult, often subjective, matters where experts themselves occasionally disagree. Each of the companies listed on the Opinions, Authentication, and Grading page that provides authentication and/or grading services is an independent company, and eBay is not responsible in any way for any action, inaction, opinion or service in connection with these companies. A seller should review the credentials of each company and use personal judgment before using any company's services.
Visit Collectibles Seller Central to find out the average selling price of many similar pieces on eBay as part of your research. Sellers can also search completed listings to see how others are selling similar items and the average final sale prices.
Help Buyers Find Items with Keywords
Keywords are a great way to attract buyers to a listing, especially when used correctly in the Listing Title. Listing Titles are used by eBay's search engine to pull up listings during a buyer's search. Use those 55 characters wisely, and try to anticipate what buyers will be searching for. Find out what is being searched for right now with eBay's list of Top Collectible Searches. Be sure to include common search terms like "Disney" and "Avon" when appropriate. State important characteristics of an item including what it is, its brand, its production era, the collection it belongs to, important specifications such as color or material, and condition. Of course, sellers should only include keywords that are relevant to the item that they is selling. A seller can also search current and completed eBay listings to see what other sellers include in their titles.
In the Listing Description, make sure to include both basic information and details about a particular item. A good description is concise, well organized, and easy to read. Create bold section headlines and bulleted lists. Be sure to restate the information featured in the title plus more details, such as dimensions and weight, repairs or restoration, estimated value, and any other interesting features. Sellers can also insert photos or links to videos that highlight the unique attributes of the item. Always think about the listing from the buyer's perspective. The more information provided, the more likely the buyer will be to place a bid on that item.
Abbreviations or Terms
A number of specific abbreviations or terms are commonly used within the collectibles market by traders to describe the rarity, condition, and specific attributes of their collectibles. Make sure that a term is only used when it applies to the specific item being sold.
Limited Edition (LE): A collectible may be limited by a specific, announced number (such as 5,000 or 10,000) or by time period. Limited edition collectibles typically show two sets of numbers, usually on the back or base of the item. The higher number indicates the total number produced while the lower number indicates the item's production number. Limited editions often come with a Certificate of Authenticity (COA).
Certificate of Authenticity (COA): If an item was produced in limited quantity, it may have been sold with a Certificate of Authenticity stating important information such as artist, production number, production limit, and date. Some COAs can be granted by third-party graders and authenticators.
Firing Limit: Companies manufacturing porcelain, ceramics, glassware, and earthenware can choose to set a firing limit on their production, meaning that the manufacturer will only make a item during a specified number of firing days. A lower firing limit typically has fewer items produced, which often makes the item more desirable to collectors.
Annual Edition: Annual edition collectibles are produced for one year.
Open Edition: Open edition collectibles are not limited and could still be in production.
Artist's Proof (AP or A/P): The term Artist's Proof relates to print collectibles and refers to a group of prints that were set aside for the artist to inspect for quality. These prints are highly sought by collectors because they were part of the artist's personal collection.
Mint in Box (MIB): A collectible that is in mint condition and in its original box, which has been opened.
New in Box (NIB): A collectible that is new, in its box, and has never been removed from its original packaging.
No Longer Available (NLA): A collectible that is no longer available because the manufacturer has ceased production of the item.
Showcase Collectibles with Great Photos
As the saying goes, a picture is worth a thousand words. Photos are the closest a seller can get to putting collectibles into the hands of potential buyers. Using the right techniques, like background choice, camera angles, and lighting, can make a big difference in presenting collectibles in an attractive way to potential buyers.
Choose the Right Background
By placing the collectible on a solid black or white backdrop, sellers can draw a buyer's immediate attention to the item. This is easily achieved by hanging a bed sheet or placing poster board behind and under the item. Use a plain colored fabric backdrop to make the item stand out. Most importantly, avoid background clutter that can distract buyers or confuse them regarding what is being selling.
Cover All Angles
Take pictures from multiple angles and distances, zooming in on important details. Make sure to highlight any signatures, dates, and details. Zoom in to show textures and colors. If selling more than one item in the listing, take pictures of the set as a whole and of individual pieces. Always include photographs of any flaws because it gives the buyer a clearer idea of what they are bidding on and builds buyer trust.
Use Proper Lighting
Natural light tends to give the best representation of the item; however, direct sunlight can have the nasty effect of unwanted shadows. Find an area that receives indirect sunlight. Try taking the item outside on a sunny day and photograph it in a shady area. If an area like this isn't accessible, or if indoor lighting is the only option, try surrounding the item with desk, overhead, or floor lamps. Above all, avoid using a camera's flash, which can cause distortion and shadows, especially if an item is behind glass.
Always Add Gallery
Including a Gallery photo with the listing is extremely important for success. Sellers can attract attention to any item with a photo next to their listings in search results. In addition, when a buyer uses Gallery View to look at search results, the listing will be shown. The Gallery picture should be a very clear, uncluttered view of the item. Since it is the only photo visible on search pages, make sure it provides a good representation of an item.
Maximize Profits with Low Priced, No Reserve Listings
Auctions are a great way to create excitement around collectibles, which in turn can develop into a bidding frenzy among buyers. This could result in a higher selling price for an item. The keys to a successful auction is getting the crucial first bid and encouraging bidders to continue bidding.
Low Starting Price
Getting that first bid is critical, as other buyers are generally more likely to jump in if they see there are already bids on an item. To do this, many sellers prefer to set an opening bid below what the item is actually worth. Try beginning with a low starting price, such as 99 cents, to jump start bidding activity.
No Reserve
Be careful when setting a reserve price. Buyers may lose interest in an item if they place a bid and find it doesn't meet the reserve. Because they do not know the reserve price, they may assume the seller is simply asking too much for the item. To prevent this from happening, try listing an item with No Reserve. Items sold with No Reserve typically attract more buyer interest, as buyers know that they will actually win the item if they are the high bidder.
Accept PayPal
Buyers want to know that they can pay securely when making a purchase on eBay. By accepting PayPal payments, one can build buyer confidence and help protect a purchase or sale. PayPal transfers payments to a bank account of the seller's choosing and notifies the seller when a payment has been received. Best of all, PayPal offers free online tools to make managing those payments easier. One can even print shipping labels and track the shipments with the Paypal tools that are integrated into the eBay seller interface.

Shipping Collectibles
Specifying reasonable shipping and handling costs in a listing is essential for smart selling, and it improves a seller's search ranking when buyers sort by total cost. Never leave a buyer wondering how much shipping will cost.
Calculate Shipping Costs
Shipping costs will often vary by distance. To make sure shipping charges reflect this, incorporate a shipping calculator into the sale listing. With the shipping calculator, eBay can automatically calculate the shipping cost for any buyers based on the size and weight of the item and the buyer's location. Sellers can also program the calculator to add in the cost of packaging materials and any handling fees.
Select a Service Option
To protect both the buyer and the seller against loss or damage during shipping, consider purchasing shipping insurance for any packages, especially for higher priced items. Shipping insurance is available through most shipping companies, and can be purchased while paying for postage. Sellers can factor in the cost of shipping insurance into the shipping cost, but they should make sure that the description states that insurance was included. Buyers want to know that they are paying extra for shipping for a good reason. If selling larger items such as furniture and display cases, freight shipping might be the easiest and cheapest way to get the item to the buyer. Freight shipping is usually reserved for items over 150 pounds, and is available in the United States and Canada. Find out more at the Freight Resource Center.
Package Collectibles Securely
After the item sells, the seller is ready to ship it off to its new home. Make sure that the item is packaged safely and securely. Use bubble wrap, foam, or other packaging materials to ensure that the item is not damaged during its move. If a seller must take an item apart to ship it, they should include a list of pieces and instructions on how to put it back together. To guarantee an item will arrive safely, approach packaging as a three-stage process: wrap it, box it, and seal it.
Wrap It
Individually wrap items and provide lots of cushioning (bubble wrap, peanuts, foam, corrugated dividers, or crumpled paper). Be careful if choosing newspaper because the ink can rub off and damage items. If foam peanuts are used, be aware that they may shift in transit, so overfill the box. Remove any glass and package it separately wrapped in glass-skin or plastic to avoid scratches. If any pieces could be damaged by water, make sure to wrap them with a layer of sealed plastic. Place any flat prints, magazines, or photographs that cannot be bent in between two large pieces of cardboard and tape tightly. Protect edges of frames by cutting foam or cardboard to fit. Remember, wrap and pack firmly until no rattling can be heard inside the package.
Box It
If the item is on the smaller side, sellers can order free USPS Priority Mail boxes right on eBay. The United States Postal Service will even deliver them right to the seller's front door for free. For larger items, use a corrugated box with rigid sides, intact flaps, and plenty of room for cushioning on all sides. Don't exceed the maximum gross weight of the box (usually printed on bottom flap).
Seal It
Use strong tape designed for shipping, rather than masking tape, cellophane tape, string or paper over-wrap. Once the package is completely sealed, sellers can pay for shipping and print shipping labels right from their handy PayPal account. A seller can even request a pickup from USPS or UPS, saving at least one trip to the Post Office or a UPS location.

Build a Great Reputation
Communication is the key to a successful transaction. Sellers should make sure they are available before, during, and after a sale. Answer any questions about an item promptly. Include a "thank you" note in the package. It's a great way to surprise and delight the buyer and encourage them to leave positive feedback.
Always Leave Feedback
Feedback is extremely important for all eBay users. Consistent positive feedback lets buyers know that a seller manages transactions well and that he or she cares about their reputation. One way to help ensure good feedback is to communicate well, represent any item truthfully in the listing, and be polite. Also remember that the buyer's feedback score is as important to them as the seller's feedback is, so be courteous, thoughtful, and truthful when leaving feedback.
Express the Real Person Behind the Sale
Sellers can be more than just a username to buyers. They should introduce themselves by utilizing the About Me page and MyWorld. They can add pictures, keep track of favorite buyers, and tell the community about their interests and collections. Show off some expertise by writing reviews. Connect with other collectibles traders on the Collectibles Discussion Board. Remember, enjoy the eBay community and have fun.
Sell for a Cause
Support a favorite cause and enhance buyer trust and loyalty at the same time. eBay Giving Works listings tend to sell at higher final prices, because buyers are more willing to purchase, and often pay more for, items that benefit a nonprofit. Get more exposure and receive a receipt for any tax-deductible donations

Conclusion
Collectibles buyers are very subjective, creating a market that has a vast range of items and styles. Traditional collectibles are always popular and, with each new passing decade, a sense of nostalgia might produce a new, highly sought-after collectibles category where one hadn't existed just a few years before. Using the tips above and the tools that eBay provides can help collectibles sellers around the world tap into traditional and emerging sources of buyers. Taking the extra step by providing great service and establishing a solid reputation will help increase selling potential and get sellers on the path to becoming successful collectibles sellers in no time.