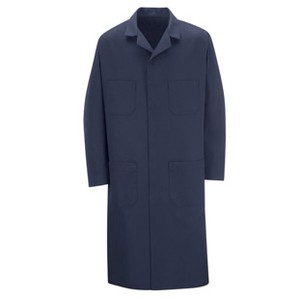 A coat is a functional piece of your wardrobe, but you also want it to look good. Everyone has at least one coat in the closet, and for many of us, one coat is not enough. A coat should look good, keep you warm, and make you feel good when you wear it. Since a coat is a relatively expensive piece of clothing, you want to make sure you buy the coat that fits your needs, as well as your pocketbook.
Before You Shop
Before buying a coat, take some time to think about what you want and what you need. There are literally thousands of coats for sale on eBay. With so many listings to choose from, it would almost be impossible to shop only by sitting at the computer a reading through the eBay listings.
Types of Coats
When shopping for a coat, the first thing you need to do is identify the type of coat you looking for. When do you plan on wearing the coat, and what will you be doing when you wear the coat? The different kinds of coats have specific features that make a specific coat the right choice for one situation and the wrong choice for another. Almost all coats will fit into one of five categories: everyday coats, raincoats, spring coats, evening coats, and parkas or weekend coats.
Everyday Coats
An everyday coat is just what it the name says. This will be your go-to coat, hanging in your closet for almost daily use during the season. Your everyday coat should be warm, comfortable, and easy to wear. Everyday coats are designed to be worn in all cold weather conditions, so look for something made from a practical fabric without being too bulky. Most often, an everyday coat will be medium length and medium weight. Choose an everyday coat that is appropriate for your climate.
Raincoats
There are several different styles of raincoats.. The classic trench coat is a long coat, falling below the knee, and usually belted at the waist. They are lightweight and water repellent, and are often khaki brown, however other colors are possible. It is not a coat worn for warmth, but worn for wind and rain. The classic trench coat is considered a staple in the contemporary wardrobe. Other raincoats include shorter, sportier rain jackets or rain slickers.. These jackets are lightweight and made of a water-resistant fabric. They are often hooded and are made for the women on the go.
Spring Coats
The spring coat is lightweight, to be worn on those days that are too cool or windy to go without a coat, but too warm to wear a winter coat. Spring coats come in all different styles, colors, and lengths. They are often casually styled, not to be worn over formal wear. A spring coat can be an everyday coat in warmer climates, and a transitional coat in a colder climate.
Evening Coats
The evening coat is the coat you would wear for a night out at a show or for dinner at a fine restaurant. It is dressy, styled to impress, and made from upscale fabrics like faux fur, leather, or wool. The evening coat is usually longer in length, hitting below the knee, and can easily be worn over a dress or a pair of dress pants. How an evening coat looks, is just as important as how warm it keeps you.
Parkas
Parkas are sporty coats worn on the weekends for activities like sledding, skiing, or cold-weather hikes. They come in a variety of different styles and colors. They are designed for warmth first and foremost, but with an eye on style. Parkas can either be long, falling below the knee, or shorter, only reaching mid-thigh. The length you choose is a matter of personal preference. Parkas are designed for warmth and fun.
Fabrics
Coats are made from many different fabrics. The choice of fabric determines the style, warmth, function, and washing instructions. The table below illustrates some of the more common materials used for coats and the characteristics associated with these fabrics.
| Fabric | Characteristics | Uses |
| --- | --- | --- |
| | Warm, stylish; dry-clean only; some are waterproof. | Everyday coats and evening coats. |
| | Windproof, stylish; dry-clean only; not waterproof. | Everyday coats, spring coats, and evening coats. |
| | Warm, stylish; dry-clean only; not waterproof. | Everyday coats and evening coats. |
| | Warm, generally not stylish; machine washable with extra care; many are waterproof. | Some everyday coats and parkas. |
| | Warm, machine washable. | Everyday coats, spring coats, and raincoats. |
| | Lightweight, machine washable; many are waterproof. | Rain coats and spring coats |
Closures
Do you want a coat with buttons, zipper, or belted at the waist? Buttons can be very stylish, but they can fall off a coat and are not always easy to replace. In addition, it takes a relatively long time to "button up your overcoat." A zipper is faster than buttons, not as stylish as buttons, and it is expensive to replace a zipper if it breaks. A coat with a belted waist is easy and fast, can be very stylish, but not will keep you as warm as buttons or zippers. A combination of closures on one coat, such as belt and a buttons, is fairly common.
Hoods and Pockets
Are you looking for a coat with a hood, or do you plan on wearing a hat on those cold days? Maybe you want to look for a coat with a detachable hood. What about pockets? Will you carry keys, gloves, and other belongings in the pockets, or will you stuff your hands in your pockets to keep them warm? Maybe you want a coat with pockets that zip closed.
Finding the Right Size
One of the biggest challenges with buying a coat on eBay is finding the right size. A coat that is too large will not look good and will allow the cold air to get close to your body so it will not keep you warm. And, of course, a coat that is too small does not work at all. It's a good idea to buy from a seller who will give the exact measurements or a coat, such as bust, waist, and arm length, instead of a basic size like small, medium, or large. Before you buy, take your measurements while wearing an old coat that fits you. Make sure you wear a heavy sweater or blazer when you take the measurements, since coats are often worn over bulky clothing. The right size coat will be comfortable and allow you to raise your arms over your head.
Price
Coats are available at all different price points. The price will be affected by style, fabric, craftsmanship, and manufacturer or designer. There are bargain coats to be found, but it is a buyer-beware situation. If it sounds too good to be true, it probably is. An inexpensive coat is likely to be poorly made and is probably not durable. You get what you pay for.
Navigating eBay's Listings
It is fun and easy to buy a coat on eBay. There are so many to choose from in a wide array of styles, colors, fabrics, and sizes. After you have decided some of the basics about the coat you are looking for, it is time to start your eBay search. You can be as general or specific with your search as you want. A more general search such as women ' s leather coat will return many more listings than a more specific search such as size 10 women<'<s wool pea coat.. Sometimes it makes sense use a slightly broader search, and have to look through more listings, in order to find the exact coat that you want.
Read the listings carefully before making a purchase. There is very important information about the coat that is included in the item description. Make sure you are comfortable with the item's condition, if it is anything other than brand new. Most eBay listings will have at least one photo of the coat. The item's description will also detail the seller's return policy, which is an important consideration when buying clothing. Shipping information and return policy is also included in the item's description, as well as the seller's feedback rating and other items for sale.
When making a purchase on eBay, it is best to pay with a secure payment method such as a credit card or PayPal, and to avoid paying with an unsecured method such as a money order, cash, or check.
Conclusion
Fun or functional does not matter, everyone needs a coat or two hanging in the closet for each season. Since a coat is a relatively expensive piece of apparel, it makes sense to do a little research prior to buying. Understand what style, fabric, and size you need before you start to shop. Take some time to look at your different options and avoid an impulse buy. Ultimately, you want a coat that will keep you warm both inside and out.