Choosing which webcam to buy seems like a easy enough task. But in fact it can be very confusing and frustrating. Lets start from the basics:
If you have a flat panel monitor - LCD you will need a webcam that either was designed for flat panel's or includes a flat panel clip. Read the product description very carefully to see if the product includes the clip. Some do but others dont.
Price is always a major factor which is why Logitech. The worlds leader in webcams, makes about 30 different models. Decide how you are going to use the cam, are you going to be holding video conferences and want good quality ? Or do you just want to have a live cam up on a web page.
Usually a medium end camera will do the trick, here are a few cam's I recommend:
*NOTE: There are 2 versions to each cam, the older one is always cheaper however the newer one has more advanced features, is USB 2.0, has a flat panel clip and is alot sleeker.*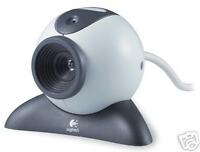 Quickcam messenger older model, built in mic and decent photo / video. 15$
Quickcam messenger 2.0 is Logitech's most solid cam at this price. USB 2.0, flat panel clip, good image and built in mic. 25-30$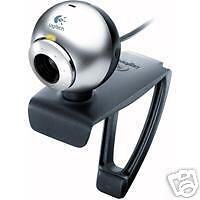 The new and improved Quickcam IM 2.0 is a beuty inside and out. Rightsound technology makes the built in mic a pleasure to use. Sleek design makes it a honor to have on your monster and video / picture quality far surpassing its price, 20$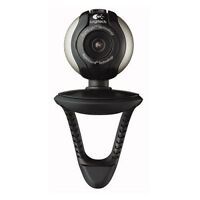 The Quickcam Communicate STX 2.0 is in the middle range of cam's. For a price that wont send you to the poor house 30$ you can get a great cam with impressive quality and performance.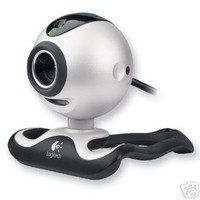 If you have a high end desktop and deep pockets I recommend the Quickcam pro 4000. I currently do not sell them but I have sold a few hundred pieces and they are a AWESOME cam. 1.3 mega pixel image, Auto face tracking, and crystal clear video. Its well worth the 55$ if you can afford it.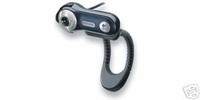 The Quickcam Fusion is the king of its class, killer design and unbeatable features including; Rightsound and Rightlight technology. Logitech video effects makes caming a whole new hobby! Use 3D animated avatars that will mimic you facial expression, a big hit with kids! But it comes at a steep price 70$
If you have a laptop, there are a few notebook cam's out. They usually include a special case to transport the cam. You can also buy a cam like the messenger 2.0 flat panel but they are not designed to transport around like the notebook models.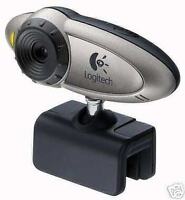 The Logitech Quickcam for notebooks, a medium end cam retailing for just 30$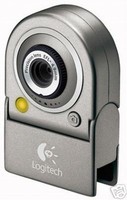 Quickcam for notebooks Deluxe fetures inteligant face tracking and advanced lighting so your allways in the picture. Retailing for 35$ its a good bargin!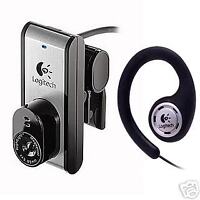 For the best and nothing but the best get the Quickcam for notebooks Pro. With all the features of the previous cam's and many more, its a notebook version of the fusion and worth every penny if you can afford it's steep price; 70$
There are many generic and cheap camera model's out on the market which may be good if you dont want to spend much and may use the cam once or twice. But for a good, solid, dependable and long lasting cam I recommend only logitech. I have sold over 5,000 Logitech cam's with maybe 20 of them not working.
Some cam's include a free headset which can be very useful and sometimes even necessary when holding video chat and talking as opposed to typing. While the cam usually has a built in mic, a headset will give you alot better voice quality.
Many Logitech cam's include some advanced and nifty features. One is Auto Face Tracking where the cam will zoom in and follow motions. The newer and more expensive cam's include a advanced technology called Rightlight which is like a kind of camera flash and advanced color graphix and is very good for low light situations.
Remember that no matter how good the cam is. Your computer is a major factor, while the cam may be USB 2.0 but if you dont have USB 2.0 on your computer it wont make a difference.The same goes for your graphix card, computer speed and ram. And the computer of the person on the other end. And finally it all depends on the internet connection of both you and the person watching.
Feel free to email me with questions!