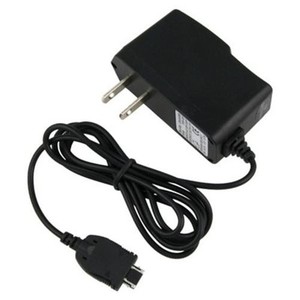 Most cell phones come equipped with a basic wall charger. Buyers might not be aware that there are many other charger models available to them. Before buying a new charger, cell phone owners will want to consider where and when they will need to charge their device. A wall outlet or computer may not always be close by, so savvy cell phone owners may want to invest in several types of chargers. There are even models powered by alternative energy sources. Some buyers may only be looking for a spare charger to use in the event of loss or breakage. Others will want to ensure they are ready to charge their phone in any situation. Above all else, buyers are advised to read product information carefully to make sure a particular charger is compatible with their cell phone. Cell phone chargers can be purchased at various consumer electronics chains, wireless carrier retail shops, and department stores. Buyers can also find many cell phone chargers through Internet retail sites or by browsing online marketplaces like eBay.

Choosing a Cell Phone Charger
When selecting a cell phone charger, buyers must be sure to check for compatibility. A charger won't do much good if it can't be plugged into the owner's phone. The product specifications should clearly state which phone brands and models will work with a given charger. Buyers are not advised to rely on sight alone. Just because an adaptor looks like it will fit a particular phone does not mean it can charge that model properly. Luckily, the communications industry is working towards standardization of the micro-USB charging port. Still, many phones will not work with micro - USB chargers. These models will require a specialized charger, or a universal charger equipped with several adaptors. To be absolutely sure of compatibility, buyers can look for original equipment manufacturer ( OEM ) chargers made by the company that produced their phone.
Once buyers find compatible mobile phone chargers, they can narrow down their choices by deciding which type would work best for their situation. Some may want to consider buying a spare phone charger, or even one of each type. That way, they will be prepared whenever and wherever they find themselves with a dead or dying battery. Besides compatibility and usage, buyers should always look for chargers with an IC chip or similar technology to protect their phone from overcharging or overheating. Individuals looking to purchase a new cell phone charger can find them for sale in many different locations.
Where to Find Cell Phone Chargers
Buyers can look for cell phone chargers in a variety of retail locations. Shops specializing in phones from a particular carrier often sell compatible accessories. Big-box consumer electronic chains are another source, as are many discount department stores. Smaller boutique electronics stores generally carry several cell phone chargers as well. There are also plenty of Internet retailers selling phone chargers. Additionally, shoppers can search online auctions sites like eBay for a wide selection of chargers and other cell phone accessories. Before cell phone users start looking for a new phone charger, they'll want to familiarize themselves with the available options.

Exploring Cell Phone Charger Options
There are many choices when it comes to cell phone chargers. Some are best for home or office use, and others are designed specifically for the car. People who travel might benefit from a charger that runs on an alternative fuel source. In an emergency, a battery-powered cell phone charger could potentially save a life. Each option has its benefits and drawbacks, so buyers will need to decide which options work best for them.
Cell Phone Chargers for the Home and Office
Cell phones are commonly charged at home or in the office. In these locations, they are usually plugged into a wall outlet or computer USB port. Single and multiple-unit docking stations are also available.
Wall Socket and USB Port Cell Phone Chargers
The majority of cell phones are sold with an AC charger that can be plugged into the wall. Some may include a power cord with a USB plug. These can be plugged directly into a laptop or desktop computer, or an adaptor can be used to plug them into a wall outlet. AC and USB chargers are the most basic and prevalent type of phone charger, and many people like to have several on hand in multiple locations. When buyers look for a spare or replacement charger of this type, they often purchase models made by the original manufacturer of their cell phone.
Cell Phone Docking Stations and Charge Pads
Docking stations are another option for in-home and office charging. Rather than plugging a cord into the phone, it slips into the docking station and connects via the charging port. The docking station remains plugged in, so the owner never has to scramble for a free outlet. Docking stations are convenient and always ready to go. Many docking stations allow people to continue to use their phone while it charges. Some models have speakers for listening to music stored on the phone. Larger multi - unit charging stations are helpful for families, or for those who have several mobile devices to charge at one time. Not all docking stations are designed to charge a cell phone. Buyers are encouraged to research product capabilities and features before making a purchase. Charge mats are similar to docking stations, but no direct port connection is required. Special phone receiver cases allow users to charge their device by simply placing it on the mat.
Vehicle Cell Phone Chargers
Buyers who are always on the go may want to invest in a cell phone charger or charging adaptor for their vehicle. By connecting to the 12-volt cigarette lighter or auxiliary power adaptor, a car charger powers up a cell phone through the vehicle's battery. These can even be used on some boats. An AC - to -12 v adaptor can then be used to connect this type of charger cord to a wall outlet. This combination allows people to plug in their phone just about anywhere. There are also DC 12 v - to - USB adaptors that allow users to connect in their vehicle with a basic USB power cord. By finding the right adaptor or power cord, cell phone owners can opt to charge their phone while they drive.
Alternative Energy Cell Phone Chargers
These days, cell phone users can charge their phones even when they are far from an electrical outlet. Perfect for those who like to vacation in the rough, chargers that run on alternative energy are also environmentally friendly. When traveling to different countries, users won't have to worry about varying voltages. Also helpful during a power outage, buyers who purchase this type of charger will be prepared for a variety of situations. Some may even decide to use alternative energy as the main power source for their phone.
Solar-Powered Cell Phone Chargers
Many different varieties of solar - powered cell phone chargers are available. Some have a small, portable solar cell, while others are much larger in size and can absorb a greater amount of sunlight. This results in faster and stronger charging capabilities. Some models can store the solar power in a battery for later use. Since solar panels vary in efficiency, buyers will want to research functionality to be sure a particular model meets their charging needs. Some solar cell phone chargers have a single USB connection and can charge a number of devices, such as cameras and tablets. Universal solar phone chargers come with a variety of adaptors to ensure compatibility with a wide range of cell phones. The only drawback to this type of charger is the need for direct sunlight.
Hand-Wound Cell Phone Chargers
Though not the best option for day-to-day use, hand - crank cell phone chargers can be a real lifesaver. Useful in emergency situations and inclement weather, these chargers are powered by hand. The crank allows people to generate electricity through their own muscle power. While these generally aren't capable of an extremely long or strong charge, they can boost a cell phone's battery enough to make an important call. They are lightweight and compact, making them easy to stash in various locations. Many are also water-resistant. Like most alternative cell phone charger options, these usually have one USB port and various adaptor tips to aid with compatibility.
Fuel Cell Mobile Phone Chargers
Fuel cell chargers are an innovative alternative for cell phone owners. Powered by fuel cell technology, these chargers are quite efficient. Some models run on lighter fluid. Not as widely available as other options, finding replacement fuel cells could prove challenging. Luckily, multiple charges can be carried out before having to purchase a new cell pack. These chargers are cost-efficient, portable, and safe enough to bring on a plane. When compared to other alternative phone chargers, fuel cell technology stands out for speed and reliability. Buyers will need to check to see if a particular model provides multiple adaptors for universal connectivity.
Instant Battery-Powered Cell Phone Chargers
Battery - powered cell phone chargers are another fast-acting option for buyers. Small enough to slip into a pocket or glove compartment, these chargers are ready whenever they are needed. Suitable for emergency situations, they are also handy when users simply forget to charge their phone at home. Some models require replacement batteries, while others are rechargeable. Buyers looking to find a reusable quick fix will appreciate the convenience of fast-acting lithium-ion battery phone chargers. Some only provide mini USB compatibility, so buyers are urged to read all product information carefully.
Cell Phone Charger Options at a Glance
The following chart provides a quick summary of various cell phone charger options. By comparing various benefits and drawbacks, buyers will be able to decide which charger is right for them.

| Type of Charger | Benefits | Drawbacks |
| --- | --- | --- |
| Wall / USB | Can replace original charger received with phone; adaptors available to allow for greater portability and convenience | Without adaptor, requires access to wall outlet or USB port; may not be compatible with outlets in different countries |
| Docking Station | One-time setup; no need to find outlet before each use; many models include speakers | Not universally compatible; generally device-specific; lack of portability |
| Vehicle | Can charge phone in any vehicle with a 12-volt adaptor; charges while en route | Without auxiliary adaptors, use is limited to vehicle; charger may not work if vehicle is off |
| Solar | Green energy source; useful for outdoor activities and vacations | Requires direct sunlight; some models not as efficient as others |
| Hand Wound | Human-powered and versatile; valuable in emergencies | Could be tiring; injury may prevent use during emergency |
| Fuel Cell | Efficient and powerful; can fully charge phone multiple times; fast charge time; portable | Technology is fairly new; might be hard to find replacement fuel cells |
| Instant | Battery powered; can bring a dead cell phone back to life within minutes; compact size for convenience and portability | Not all models provide powerful charge; only some are rechargeable, others will eventually require new batteries |

Buyers who still aren't sure which option is best for them may want to consider a cell phone charging kit. These bundles combine various chargers for a particular model of cell phone. Some kits provide one main power cord and a number of useful adaptors for the car and home. People who know they will need to charge devices with differing charging ports might be best served with a universal adaptor kit. It's possible to find chargers with over 10 different adaptor tip options. As previously stated, compatibility is the most important factor when looking for a cell phone charger. Even when a product claims to be universal, it's highly recommended that buyers verify compatibility.

Buying Cell Phone Chargers on eBay
If you're looking for a new cell phone charger on eBay, there are several ways to search for compatible options. Plenty of phone chargers are available through the eBay Stores and auction listings. Learning how to use product keywords will make it easier to find the type of charger you are looking for. When you come across suitable items on eBay, add them to your Watch List before making a final purchase decision.
Search the eBay Stores and Auction Listings
To find the right kind of charger for your cell phone, you can search the make and model along with the keywords "phone charger." A general search may produce too many results, but you can narrow them down for easier browsing. Searching for a specific type of charger may produce results that are more relevant to you. Another approach is to search only the eBay Stores through the advanced search feature. This can help you find sellers that specialize in cell phone accessories.
Add Items to your Watch List
If you'd like to keep an eye on several items before making a purchase, add them to your Watch List. From there, you can see how an auction progresses before bidding on an item. You can also sign up for text message notifications about items you are interested in. The ability to compare several items side-by-side is another advantage to adding items to your eBay Watch List.

Conclusion
Buyers looking to find a cell phone charger have a wide variety of options available to them. When looking for a new phone charger, the importance of device compatibility cannot be stressed enough. Aside from that, cell phone users should think about their day-to-day habits and lifestyle to determine when and where they most often need a charge. Many people are happy with a single AC or USB charger, though at times, it's nice to have a spare as well. With so many types of chargers on the market, it's possible for people to prepare themselves for many different situations. Phone chargers that run on batteries or alternative fuel sources are incredibly convenient in the event of a power outage. They can also be used during vacations or when participating in outdoor activities. Chargers that are able to quickly revive a dead cell phone are priceless in the event of an emergency. Many cell phone users end up purchasing a charger bundle or kit so they can access a variety of power sources. By browsing the eBay product listings, buyers can find a number of cell phone charger options to consider.