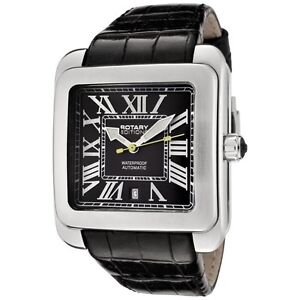 Over the past few decades, the line between casual and dressy watches has blurred. However, there are certain general indicators to help men determine which type of watch is appropriate for a given situation. When it comes down to it, one man's casual may be another man's dressy, so men should simply choose what feels right and evokes confidence.
The History of Wristwatches
Clocks have been around for ages, but they were not used as jewelry until the 1500s when watches were worn around the neck. During the 1600s, it became popular for men to use pocket watches in lieu of watch necklaces. The first wristwatch was built in 1868 as a women's accessory. Men saw wristwatches as too feminine and stuck with their pocket watches for a few more decades. In 1904, men began to wear wristwatches as well, but this was rare. During World War I, however, soldiers began to notice that it was easier to check the time on one's wrist than to dig in one's pocket for a watch. Thus, it was the war effort that led men to take wristwatches seriously.
The Differences Between Casual and Dressy Wristwatches
Appearance
Casual watches are the middle ground between sport watches and dressy watches. As such, they are varied in their appearance. Some casual watches are slightly more fashionable versions of sport watches, but others try to mimic dressy watches without fully committing to the style. Dressy watches are not to be confused with proper dress watches. A dress watch is a specific type of watch that all fine brands produce. It is a small watch on a strap and is made of a precious metal such as gold. The only time markings are 12 lines to designate each hour. It has hour and minute hands but never a second hand or any numerals. The proper dress watch has avoided all the new features of modern watchmaking, making it a refreshing piece of history. Dressy watches are based on dress watches, but their designers take a little bit of liberty. Dressy watches are elegant and simple compared to casual watches but may feature numerals or a second hand.
Strap or Bracelet
A casual watch is almost always made with a metal bracelet. These bracelets are highly durable, so they are perfect for everyday wear and tear. These bracelets can be resized by removing links, a quick and simple process. A dressy watch is usually made with a leather strap, following the pattern of the traditional dress watch. These straps may only last six months with everyday wear, but they last significantly longer for most men because it is uncommon to wear a dressy watch everyday. The leather strap has a buckle that works precisely like a traditional belt buckle. This allows men to resize a watch at any time without needing to remove any metal links.
Customizable
Casual watches are much more customizable than dressy watches. They often show the calendar date and may also have an alarm setting. Some have luminous hands and are water resistant. Casual watches have many of the features of sport watches, but these features are simply presented in a more fashionable way. Dressy watches are less customizable because of the limited features that they have. Designers tend to keep dressy watches within the mainstream, so it's more difficult to find a unique style.
Price
Casual watches tend to be less expensive although they are sometimes made by luxury brands as well. For someone who is looking to begin a watch collection, a casual watch is a more practical and money-conscious choice. Dressy watches are usually more expensive, but some economy brands produce dressy watches as well. They are not made of the highest quality materials, but the untrained eye will be unlikely to notice. However, most dressy watches are high-end products.
Attire
Wear casual watches with casual clothing, including business casual attire. Casual watches are more of a fashion statement than sport watches, so they should be worn with nice jeans or slacks and perhaps a button-up shirt. However, they are not the best fit for black tie events. A dressy watch is the perfect accessory for a suit. Unless a man wears a suit everyday, he should not wear dressy watches often. Reserving a dressy watch for special occasions protects it from unnecessary wear and tear. It may also look a bit showy to wear a dressy watch when a casual or sport watch would be more fitting. However, many dressy watches are quite versatile and can be worn with certain casual clothing.
Choosing One
Casual watches are worn with casual clothes, so there are several different options. One's choice depends upon personal style. On top of that, a man may want a different casual watch for work than for evening engagements. It may be a good idea to find a few different casual watches for all the different ways that a man dresses throughout the week. Men should choose casual watches that are consistent with their personal style. Look for a watch face that is a good size compared to one's wrist. Larger men may prefer bulky casual watches to avoid looking like they're wearing a woman's watch. Since casual watches have many features, it's a good idea to make a list of desired features before shopping. Men should take a look at their wardrobe to make sure they have an idea of which colors and styles will complement what they wear. Choosing the right dressy watch is simple because it comes down to just a few factors. First, choose a watch that is mild in appearance. A watch can be stunning without being extreme. Choose moderate colors. A watch made of precious metal with a leather strap is a popular choice. For those with a conscientious objection to leather, choose a synthetic strap. Only choose a metal bracelet if it is small, sleek, and simple. Anything bulky should be avoided. Finally, choose an authentic luxury watch, or confidently wear an economy brand. There is nothing wrong with that, and it is far more respectable than trying to wear a knockoff. There are great dressy watches available at all price ranges.
Metal Choice
Whether wearing a casual or dressy watch, men should take into account other jewelry that they wear. A man with a yellow gold wedding ring might opt for a yellow gold dressy watch or a casual watch with a yellow gold-plated bracelet. On the other hand, a man who wears a lot of silver and platinum jewelry may want a watch that fits the cool-toned metals better.
Finding Casual and Dressy Wristwatches on eBay
Finding the right watch can take some time. Using eBay to search for watches can help men quickly find what will most likely fit their personal style. To begin, navigate to the eBay home page. Hover over All Categories on the left sidebar. When the menu expands, click on Jewelry & Watches. Hover over Watches, and then click on Wristwatches. Scroll down until the Gender subheading is visible on the left sidebar. Click the box corresponding to Men's. Scroll down again until the Style subheading is visible. Choose Casual or Dress to find watches in those respective categories. Browse the other style categories as well, particularly the Luxury: Dress Styles category for men with a larger budget. While searching for watches on eBay, it is important to remember that sellers may categorize watches a little differently because there are no hard-and-fast rules about what makes a casual watch different from a dressy watch. Determine which features seem most important, and then use the left sidebar of any page of listings to select those features. Shoppers can narrow search results by brand, material, display, and other features. If something looks like the perfect dressy watch but is listed as a casual watch, don't be deterred. It's all about finding a watch that works with one's attire, personality, and mood.
Conclusion
The differences between casual and dressy watches are largely subjective, but there are general guidelines that people can use to determine which kind of watch to buy and wear. Most men who wish to wear watches will need both types to help them stay in style no matter what they're wearing. To find a great casual or dressy watch, use eBay's simple search tools.