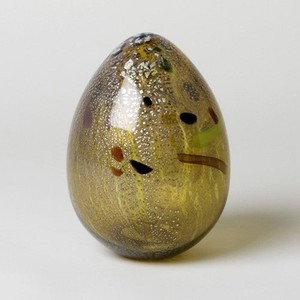 Carnival glass is a kind of decorative glass with an iridescent shine to it. The unique aspect of carnival glass is its metallic shine and this is due to the application of many kinds of metallic salts during the making of this glass. This kind of glass is manufactured by molding and pressing processes where hot glass is pressed through different cast iron molds to get the desired objects. Due to this pressing process, carnival glass objects come in a range of shapes and patterns that are used for functional and decorative purposes.
Today, users can find an array of carnival glass products in different patterns, shapes, and colors. The exact choice of object depends largely on the intended usage and the personal preference of the user. Irrespective of the choice of carnival glass product users want, they can buy it at specialty glass stores, home decor retail stores, and through online marketplaces like eBay.
Choosing a Carnival Glass Product
There is a staggering variety of carnival glass products available on the market today. The unique metallic sheen of these objects has increased the demand for carnival glass all over the world and this is why many manufacturers make these glass products in a variety of shapes and colors. Choosing the right product from the enormous variety can be difficult to say the least. There are some important attributes that users should keep in mind while choosing a carnival glass product and these attributes are explained below to help users make the right choice.
Colors
Carnival glass comes in many base colors. The surface colors of the glass can be even more varied based on the combination of metallic salts used in the manufacturing process. The surface color also depends on the depth of the base color as well as the kind of salts and special treatments applied to the object. Some popular colors of carnival glass include marigold, amethyst, turquoise, cobalt, red, green, and blue. Other translucent colors are also used as both base and surface colors.
If users are specific about a certain base color, then they have to look at an area that has little to no mineral salts applied to it. However, finding an area with just base colors is difficult and requires some amount of knowledge and experience.
Shapes
Carnival glass objects come in a range of shapes used for industrial, functional, and decorative purposes. Even within these different groups, there are innumerable variations. The shape of carnival glass depends on the shaping and edging process applied to it when the glass is fresh and malleable, which means different items can be made from the same glass mold.
Some of the basic shapes of carnival glass include plates, vases, mugs, tumblers, baskets, cups, and lamp shades. Users can choose the shape that they like the best based on their personal preferences and intended use.
Patterns
There is intense competition in the carnival glass industry, so manufacturers are coming up with new patterns every day to be unique and stay ahead of competition. This is good for buyers because they can choose from an endless array of patterns.
Many highly distinctive patterns are made by companies within and outside the US. Some companies are well-known for certain patterns and these patented patterns have helped to boost the popularity of these companies. For example, the Crown Crystal Company of Australia is well-known for depicting the flora and fauna found on its continent. Another example is Sowerby in England, which makes figural patterns, such as a bird with legs, King James, and ancient boats.
Geometric Patterns
Geometric patterns are an integral part of carnival glass and users can find some measure of geometry in almost every product. Diamonds, ovals, stars, rings, and circles are found separately or in combination with other shapes.
Cost
One important attribute that users should keep in mind is the cost. Since this type of glass can vary greatly in price, it is a good idea for users to have a certain amount in mind before they head out to shop. This helps them buy the right product that is within their means.
Collectibles
Carnival glass is a collectible item that can fetch quite a bit of money on the market today. Identifying a collectible glass is difficult, so users should take the help of professionals if they are unsure whether a glass item is collectible or not. Some of the attributes that users should use to identify a collectible are the color, sheen, edges, patterns, and thickness. Users should also look at the catalog of manufacturers to get a better idea about carnival glass products.
Popular Carnival Glass Collectibles
Carnival glass collectibles are identified based on their unique shapes and patterns. These can be confusing for a novice collector and this lack of experience can force them to make the wrong choices. To help collectors identify the right item, a list of popular collectible carnival glass objects are explained in the table below.
| Name of the Item | Brief Description |
| --- | --- |
| | Hexagonal design on the base; hobstar and fan designs; ruffled and round shapes |
| Curved star vases | Blue and marigold colors; celery and cylindrical shapes; curved shape with a prominent star |
| Diamond point baskets | Blue and marigold colors; two prominent handles; diamond shape with small squares inside each diamond |
| | Two stars on the trunk; large whirling star and small hobstar; green and amethyst colors |
| Memphis fruit bowls | Raised square hobbed pattern; amethyst, green, white, and blue colors; ruffled edges. |
| Valentine bowls | Smooth interior; marigold color; heart shape with a hobstar |
| Whirling star fruit bowl | Marigold color; whirling star patterns; leafed edges |
| Feather and heart pitchers | Feathered pattern on top; upside-down heart shaped pattern at the bottom; amethyst, marigold, and green colors |
The above table only lists some of the popular products that can fetch top dollar. If users find a product that is not described above, then they should check with an expert in carnival glass before buying it.
Carnival Glass Manufacturing Process
Carnival glass is a type of glass that has a two-step manufacturing process. The first step is molding, where glass is pressed into the mold to get the desired shape. These molds are usually made of cast iron and contain two handles on either side to make it easy for the manufacturer to press the glass on both ends. Some molds even come with a hydraulic glass press to ensure that the glass is spread evenly throughout the mold.
In the second step, the glass is heated to make it malleable and additional shaping is done to it as needed. Lastly, different mineral and metallic salts are sprayed on the hot glass to give it an iridescent shine. Once the desired color and shape is complete, the glass is then cooled and wrapped for shipping.
Buying Carnival Glass on eBay
One of the best places to buy different kinds of carnival glass objects is eBay because it has a wide selection of collectible and non-collectible carnival glass items. To find the item you want from the thousands of listings, you should use the search feature found on top of every eBay page. If you want to browse through the available carnival glass items, simply type "carnival glass" into the search box and this opens up thousands of listings.
When you want to buy a collectible or vintage carnival glass item on eBay, you should type "vintage carnival glass" into the search box and this takes you to all the vintage carnival glass items on eBay. You can also search for specific patterns, shapes, and colors, such as "Northwood star carnival glass" or "amethyst carnival glass" to find the product you want.
Feedback
Buyers and sellers can leave feedback for each other at the end of every transaction. This helps other buyers and sellers get a better understanding of the reliability and promptness of the other party. This feedback consists of a star rating as well as a short comment. You can choose to give a neutral, positive, or negative feedback based on your experience. Based on the feedback, users can build a positive reputation on eBay.
Conclusion
Carnival glass is a kind of iridescent glass used to make decorative objects like pitchers, fruit bowls, plates, and lamp shades. The metallic salts added to the glass during the manufacturing process give it the unique iridescence. Carnival glass objects come in a range of colors, though the most common ones are amethyst, blue, red, green, marigold, and white. It is estimated that there are more than fifty different colors of carnival glass objects on the market today. Besides color, carnival glass objects also come in many shapes, patterns, and sizes, so users can choose the one they like the best. Carnival glass objects are popular and collectible because of the attractive colors and patterns. One of the best places to buy collectible and non-collectible carnival glass objects is eBay because the site has a wide selection of products at affordable rates.