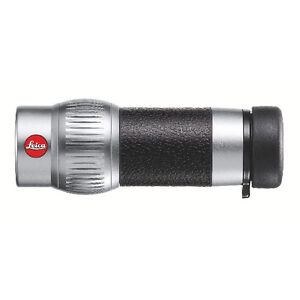 New digital single - lens reflex cameras (also known as DSLR cameras) are cameras that combine parts of an SLR camera with a digital camera back that replaces the photographic film. These cameras were created to resemble 35mm format cameras with a digital component part. DSLRs are widely used by everyone from the average picture taker to the professional still photographer.
Some buyers who may be making the switch from an older SLR camera to a newer digital model may wonder whether the lenses from their old camera can still be used with their new DSLR camera, or if those lenses will become unusable fossils after purchasing the new camera. The good news is that DSLR cameras offer a large variety of interchangeable lenses and camera components and are compatible with lenses from many older models as well, with the help of lens adapters and mounts. This guide will examine the different types of lens adapters and mounts that are available in order for buyers to still utilize their old lenses, while saving themselves some money in the process.
DSLR Lenses
The capability to exchange lenses on a DSLR camera to allow for the attachment of specialized lenses adds to this type of camera's popularity. These functions allow photographers to select the best lens for their current photographic need, enhancing the quality of the images that they shoot. Over the years, a variety of different lenses have been produced not only by camera manufacturers, but also by third-party optics companies. The main difference between these two types of lenses is that camera manufacturers generally create lenses intended for their own camera bodies, whereas optics manufacturers create lenses designed for use with multiple camera lines.
Types of Lenses
Before considering the types of lens adapters and mounts that are available in order to make use of older SLR lenses, it is helpful to understand the differences between the various types of SLR lenses that are typically utilized by photographers. Some of the most common types of SLR lenses include zoom lenses, prime lenses, macro lenses, and special purpose lenses.
Zoom Lenses
Zoom lenses are the most standard and popular lens with amateur photographers, because their focal length can be adjusted between a specified minimum and maximum value. Zoom lenses are often described by the ratio of their longest to shortest focal lengths. For example, a zoom lens with focal lengths ranging from 100mm to 400mm may be described as a 4:1 or "4X" zoom.
Prime Lenses
Prime lenses also called "primes" are standard non-zoom lenses, meaning that the focal point is fixed. These lenses are known for producing slightly better image quality and are smaller, lighter, and cheaper than other lenses with the same attributes. Primes may also have a larger maximum aperture, so they are able to be used with less light. Many professional photographers invest in prime lenses.
Macro Lenses
Macro lenses are specifically designed for capturing objects in extreme close up and are often used to shoot objects that are very small in nature. The resulting photographs usually portray a life-size or larger magnitude of the subject. These lenses also have the capability to focus to great depths and therefore tend to be quite sharp in detail.
Special Purpose Lenses
Special purpose lenses are used for exactly what the name intends: special purposes. There are many different kinds of these lenses available, including fisheye lenses, which are extreme wide-angle lenses with a view of 180 degrees or more, with noticeable distortion. Other special purpose lenses such as perspective control lenses and soft-focus lenses tend to be less popular with DSLR cameras because photographers can get the same results through the use of photography editing software.
Lens Mounts and Adapters
Interchangeable lenses for DSLR cameras were initially created to operate with the lens mount and camera body that was unique to each brand, with the exception of a few independent optics companies such as Sigma, Tamron, Tokina, and Vivitar, who make universal lenses that fit on a variety of mounting systems. These independent manufacturers provide alternative sources for lenses that are often of equal quality and are less expensive than the original camera manufacturer's own lenses.
Although most manufactured lenses are only directly interchangeable within the mount system for which they were built, adapters have been created that allow photographers the ability to use older lenses that were designed for film cameras on DSLR cameras. A lens adapter attaches directly to the front of a camera and fits over the lens mechanism, providing protection as the lens extends during camera operation.
Types of Lens Mounts
A lens mount connects the photographic camera body with the lens and is therefore confined to cameras that allow interchangeable lenses, meaning that these are the types of cameras where a photographer can change out one lens for another. Lens mounts come in three different types: screw-threaded, bayonet, and friction lock.
Screw-Threaded Mounts
Screw - threaded lens mounts are fragile and do not align the lens in a reliable twisting and locking position. Many older model cameras still require this type of lens mount for interchanging lenses.
Bayonet Mounts
Many modern still camera lens mounts are of the bayonet type. In a bayonet mount, the bayonet mechanism precisely aligns mechanical and electrical features between the lens and the camera body. These types usually also have three tabs that fit into recesses on the camera. Upon insertion, the lens is twisted slightly onto the camera body until a click determines that the lens is locked in place.
Friction Lock Mounts
Friction lock lens mounts are popularly used in film cameras. This type of lens mount holds the lens in place by using pins that align the camera and the friction locking rings. The mount is designed to twist the lens securely onto the camera body.
Advantages of Lens Adapters and Mounts
The biggest advantage of using an adapter is versatility. Photographers are no longer limited to lenses made by one company. With the growing popularity of DSLR cameras, many manufacturers such as Canon, Minolta, and Nikon have begun to make their DSLRs compatible with their existing SLR lenses. This allows owners the ability to continue using their existing lenses on their new cameras through a series of lens adapters and mounts, ultimately saving them from having to purchase new lenses.
Beyond being cost-effective, using a lens adapter or mount also allows photographers the ability to use lenses that they have become accustomed to and are comfortable working with, instead of having to adapt to completely new lenses.
Disadvantages of Lens Adapters and Mounts
Using older lenses on a new DSLR camera can require mixing mounting systems. Mixing these mounting systems requires an adapter and can often result in operational compromises to the camera in terms of auto focus, automatic aperture control, and other functions. When using a lens adapter, photographers will be required to manually focus unless the lens adapter is fully electronic. Users will also have to set the aperture via a ring on the lens, and not on the camera body.
Sometimes, inexpensive lens adapters do not fit tightly and can create incorrect focus as a result. In addition, some adapters require an additional optical element to correct varied registration distances, which is the distance from the rear of the mount to the focal plane on the image sensor or film.
How to Buy Lens Adapters and Mounts
When purchasing lens adapters and mounts for your DSLR camera, it is imperative to buy high quality products so that they fit the camera correctly and lock onto the lens properly. Well-made lens adapters should be constructed of metal only and should contain a uniform thickness throughout the mount.
Lens adapters and mounts can be purchased online from manufacturers or can be purchased from retailers who carry the specific camera brand. It is always best to consult the manual that is specific to the camera before making a purchase in order to determine which lens adapters and mounts the camera supports.
Most camera lenses have a screw thread around the front of the lens that is made for attaching adapters and other accessories. Consumers will need to measure the diameter of the thread in order to know which size of lens mount or adapter to purchase. It may also be beneficial to get one adapter for each lens that will be used. Otherwise, the photographer will be constantly swapping the adapter out and will need to carry two lens caps instead of one.
How to Buy Lens Adapters and Mounts on eBay
Buying lens adapters and mounts online at sites such as eBay makes the purchasing process secure and convenient while typically offering the best selection adapters and mounts. To find lens adapters and mounts on eBay, simply go to the eBay homepage and type "lens adapters" or "lens mounts" into the search box. On the search results page, choose the Cameras & Photo category and then select the Lens Adapters & Mounts subcategory. After doing this, you can filter your results even further by options including condition and shipping type. For a more targeted search, select the Cameras & Photo category from the Electronics menu on the homepage, followed by Lenses & Filters, and finally Lens Adapters & Mounts.
You should be sure to ask for a picture and a detailed description of the item to verify its condition in the event that the information is not made available via the item listing. If this information is not included in the listing page, use the Ask A Question link or the Contact Member link on the seller's profile to ask them specific questions about the listing that you would like to have answered.
When viewing a product, shoppers should always review the seller's information and feedback to determine the validity of the source of the lens adapter and mount. By using eBay's feedback rating system, buyers are able to get a better sense of how trustworthy and reputable a seller is by reading ratings and comments on past buyers' experiences with that seller. Consistent positive feedback shows that the seller cares about their reputation and is truthful in their listings, and this can help buyers feel comfortable and confident throughout the process of buying a new lens adapter or mount.
Conclusion
There are many different lenses that are compatible with new DSLR cameras, thanks to the use of lens adapters and mounts. It is important for a buyer to be well familiarized with these camera accessories in order to make an informed decision. Buyers who are looking to make a purchase can choose from a variety of different lens accessories that can range in quality and price. Purchasing a lens adapter and mount is the perfect way to use old lenses on a new DSLR camera and to expand a camera collection without having to spend a large amount of money on new equipment.