After receiving many eBay messages from various eBay members (both sellers and buyers), I decided it was a good idea to write a Guide on this subject...
I have found that most eBay members seem to believe that the only payment method accepted by sellers on eBay is paypal. Many buyers and sellers are quite ignorant of all the payment methods eBay allows sellers to accept.

As a Seller on eBay - I accept CREDIT and DEBIT AMERICAN EXPRESS and VISA and DISCOVER CARD and MASTERCARD

PLEASE NOTE:
eBay is NOT paypal ONLY > Other PAYMENT METHODS are ACCEPTED by Sellers on eBay.
IT IS NOT TRUE that all eBay Sellers ONLY ACCEPT PAYPAL!
Click on the link below to read about other accepted eBay payment methods:
eBay Sellers also can accept:
Credit Card or Debit Card Processed through the Seller's Internet Merchant Account
As a Seller on eBay - I accept CREDIT and DEBIT AMERICAN EXPRESS and VISA and DISCOVER CARD and MASTERCARD

PLEASE NOTE: Although Sellers can no longer ask Buyers to pay with a Money Order or Cashier's Check - the Buyer CAN ask the Seller to pay with the 2 methods stated. According to eBay - the seller can then decide whether they will accept either of these 2 payment methods.
BUY from Sellers who accept Credit and Debit Cards

As a Seller on eBay - I accept CREDIT and DEBIT AMERICAN EXPRESS and VISA and DISCOVER CARD and MASTERCARD

A KNOWLEDGEABLE eBayer IS A SMART eBayer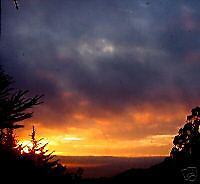 ---
Copyright 2010 2011 2012 2013 2014 2015 2016 The Winged Phoenix