USPS priority Regional Rates New Boxes
New Cheaper Rates Shipping USPS with the "brand new" Regional Rates Boxes
Gigantic Value for Ebay Sellers and Buyers
The postal service just announced their new Priority Mail regional Boxes that is economical offering for small dense packages that are available for priority mail commercial and merchandise parcels. The service began January 2011 and the boxes are now available only online. They ship the boxes free to your address.
This expedited package delivery service provides a simpler way to ship to regional destinations requiring fast delivery over shorter distances. This cost effective pricing for dense packages within smaller delivery areas is a great savings for shippers. The boxes offered are side-loaded or top-loaded boxes.
There are two box sizes, Regional Rate Box A and Regional Rate Box B with two loading options. Prices for the product are based on box used and zone and the rates are exclusive to packing the item in these destinated boxes.
Imagine this, ebay buyers and sellers can save big on short distance shipping, starting March 2011, for shipments of up to 15 lbs for box A and shipments up to 20 lbs for box B.
I would think that normal items that are unbreakable (not glass, porcelain)would be fine to ship in these boxes. I had an antique seller tell me that the cardboard is thinner than the regular USPS box and you would be risking shipping a valuable item if it was breakable.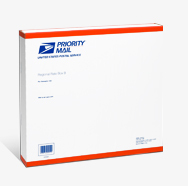 EXAMPLE: A shipment up to a 10 lb package from San Jose to Sacramento will be $9.80 for priority mail regular USPS box, a medium rate box cost $10.50 and the new priority mail REGIONAL RATE BOX A, cost only $4.97. The rates are based on the box you use and the destination zones.
Most ebay sellers will be glad to pass this savings along to the buyer. When I sell a ladies ST JOHN 2 piece suit I would normally place it in the USPS priority box 11x13 inches, weight is approximately 3 pounds, and it cost $9.80 within California, now that same suit can ship within my state using the Regional Box A in California for $4.97 and the Regional Box B for over 20 lbs is $5.81. The boxes are 13 x 11 inches. The USPS priority packages arrives 2-3 days and the USPS priority boxes are attractive (red, white and blue) and strong.
Where do I print the USPS label for the Regional boxes? There is no charge for printing.
You must have the regional boxes before hand in order for the post office to accept the shipment. Once you are ready to ship, you click "print shipping label" on the far right hand side of the "sold" items. This takes you to ebay's order information to create and print a USPS label. It will already have your name and the buyer's name on the page. Go to the Package information on the left side where it reads, "Carrier" and the U.S. postal service will already be chosen if that is the one you usually use. Under "service" it has a drop down that allows you to pick Regional Box A or regional Box B. Remember the Box A is for under 15 lbs and Box B is for weight over 15 lbs. After you chose which one, it calulates the amount of postage that the package will cost to the destination. Please be aware that the boxes state that they can carry 15 lbs and over, but the cardboard is rather thin. Please note that if the item is breakable, you need to pack heavy in bubble wrap, shipping peanuts and heavy tape on the seams.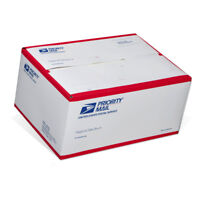 This breakthrough for shipping USPS is wonderful for ebayers. I have used other shipping companies, but I prefer to ship USPS since the post office is based in my own town. I like the way the local postal service delivers and picks up your packages at your door. I found out that most of the shipping companies are based in the big cities and can be up to 75 miles from your home. I am only minutes from the local post office so if I have a problem it makes it easy accessible. I am giving a zone example that you can find at the USPS website. It explains that the zones related to distance that you package will fall in when shipping. In some cases for small items like jewelry, you may want to consider the "small flat rate USPS box". Besides the boxes sizes shown below there are many other sizes too. Visit their USPS website to see all the choices.
Boxes L1,2 Zone 3 Zone 4 Zone 5 Zone 6 Zone 7 Zone 8
A $4.97 $5.08 $5.58 $7.15 $7.83 $8.36 $9.37
B 5.81 6.88 8.06 10.51 12.29 13.12 14.62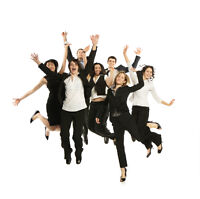 If this guide was helpful in any way, please vote a "yes" below. It would be appreciated, thank you.