Hi! I have been buying and selling various items on Ebay since 1998, including a few cd's. Before the internet offered cd's to buy, I was buying them locally, from the first time cds were released, in 1984 I believe it was. My first cd player was a Magnavox single compact disc player which is probably quite a collector's piece nowadays. I still own it! You actually pushed the lid on the top, then put the disc in the player. Push play and watch a little track light lite up each track number light as each song was played. It was one of the first cd players ever invented, which I bought new in the box at a department store warehouse sale for $299! Back then cds new were around $18 a piece, and they were on a teeny tiny rack surrounded by record albums! Another bit of trivia: when cds were first released it could take months for a new album or cassette to be released on cd!
But I digress. I thought I would pitch in and offer some tips on buying and selling cds. We all listen to music, right? Money is awful hard to come by these days, so both parties should be happy, both the buyer and seller. Ok, so let's get started!
Do you want a mint in package cd or take your chances on a used cd? First of all, you want to check the seller's feedback. Does he have any negatives? If so, is it 1 or 100, and when were these posted? Was it 1 yesterday, then the next a month or two ago, or does this seller have 40 negatives, receiving one daily? Read the feedback carefully! Was the feedback saying the bidder received the disc crushed? If so, maybe the seller does not know how to pack an item for shipping? Did the feedback maybe say the seller never shipped the item? Caution here folks. Maybe the item was lost in the mail or maybe it really was never shipped. But do you want to take your chances? Think it over. Maybe you can just drive down the road and pick up the item? Sometimes you have to give the seller the benefit of the doubt. Pay attention to their location. Were there any hurricanes recently in their area. Maybe they lost power or worse?! If you don't receive your item, try getting the seller's contact information and just give them a call!
Let's look at cosmetics for a moment. As a collector, I am picky, but the item in question does not have to be perfect. I prefer a clean cd, little to no scratches or writing on the cd or booklet, and a case that is intact, some scratches ok. Is there a picture of the cd for you to look at? Is it of something blurry or a mile away. Do you need to get out your bifocals to see this pic? If so, don't be afraid to ask the seller for a better picture or a scan of the item. Scanners are relatively inexpensive nowadays, and every seller should own one. How does the booklet look? Is there water damage or graffiti all over it? Is it torn? How does the disc itself look? If the seller doesn't specify this, ask them. What you DON'T want is this: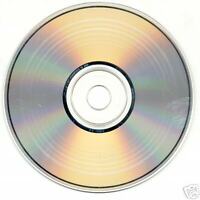 Is this in good condition? What happened here?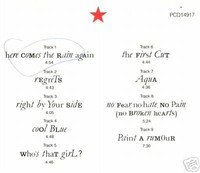 Check out the booklet. Is this considered good condition when there's writing on the booklet? The seller should have disclosed this. If this happens to you, contact the seller. Don't be shy. It could have been a misunderstanding. Maybe they just had a bunch of cd's to sell and overlooked something. Try to work things out before you leave negative or neutral feedback. Mistakes happen.
Ok, so let's examine the cd content. Who wants to be driving down the road on their way to work or wherever, sitting in traffic listening to what they think is a vintage recording of a song by their favorite artist, but it's really a stereo digital re recording the artist recorded like last month, literally, and probably not with all the original members. Yuck! Read that sleeve carefully! Look for things like this: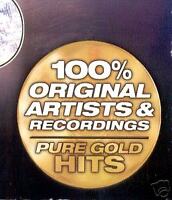 If this is an oldies compliation, check out the back of the case or ask for a scan or just ask the seller, is this the original top 40 releases or extended versions? Some of us like the original 45 record 2 minute 32 second edit, and some like the 6 minute 29 second extended versions. To each his own I guess.
Last but not least, I know some of you guys and gals buy only in bulk. Sure, why not! It saves money. You can keep some of the cd's you like, Ebay others, maybe give some away to friends or relatives. But caveat emptor (let the buyer beware). Look at the pic or pics carefully of those "lot" purchases. Do you recognize any of those titles, or maybe just one or two? What kind of picture are you looking at? Can you get an idea of what you are buying when viewing this?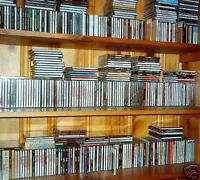 OR.........this?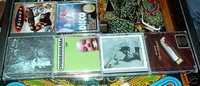 Supersize this pic in your auction, and I guarantee the bids will come in. A clear photo or photos of EXACTLY what you are bidding on will help a LOT. Honesty is always the best policy.
Hey, hope this helped and may all your online buying and selling be great!
Josh