*This guide was written a while back, while there are many new styles, I will make a effort to update the mice mentioned here. The advice however is still the same.*

So you need a new mouse but just cant decide which mouse you want and need. No suprise at all! I have sold thousands of mice over the years and I will try to give you the run down.
First and foremost you need to choose between wired and wireless. These days most of the new mice are mostly wireless, If you like to be free and move the mouse where ever you want without the hassle of wires, then you definitely want to pay the extra few bucks for wireless.
However there are many good solid wired mice which in some cases are even better then the wireless ones, The MX500 and the MX310 are killer gaming mice and should not be overlooked just because they are wired.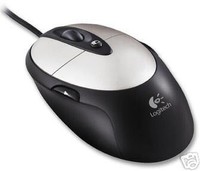 Logitech MX310 Optical Mouse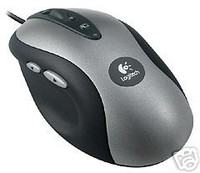 Logitech MX500 Optical Mouse
The Logitech Click! corded mouse is a solid and dependable work horse which is very cheap as well. It also happens to be my father's favorite mouse and he has been using the same one for a year and it works like new!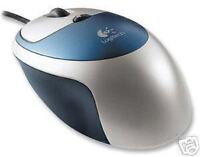 Logitech Click! Optical Mouse
For Mac users there is good news, most Logitech mice are Mac compatible!
Logitech's most popular wireless mice are, the cordless click! and click! plus. The difference is mainly in design, The click! is a smaller normal sized and designed mouse with 4 buttons.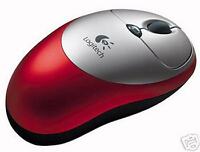 Logitech Cordless Click!
The click! plus is a bit larger and has 6 buttons and a sweet design.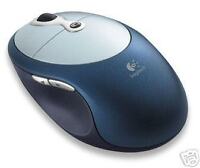 Logitech Cordless Click! plus
Laser mice are more sleek and better overall performance but are not worth spending alot more money on unless you are a extreme gamer.
The Logitech G7 is the ultimate in precision and acceleration and can be found at incredibly low prices, as little as 60$ from my store for the G7! Feturing 2000 dpi laser engine for blinding speed and precision response. The G7´s full-speed, bi-directional USB connection sends a blazing 500 reports/second over 2.4 GHz wireless for a bulletproof connection.
G7 absolutely stunning design!

For those of you wanting to get laser but dont want to fork over a fortune do not despair!
The MX600 is a sleek state of the art laser mouse which can be purchased for a mere 25$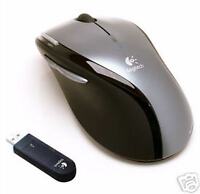 Logitech MX600 Cordless Laser Mouse
And believe it or not, Logitech has designed a mouse exclusively for left handers!
The Logitech MX610 left handed laser mouse is one of a kind designed for lefties (myself included!)
The MX610 does also come in right handed form, it features instant, one-touch access to email and messages. Buttons light up so you can see when new messages arrive from selected friends, even if you´re not in front of your PC. Easy to switch on or off and configure.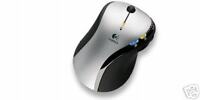 Logitech MX610 Left-Hand Laser Mouse 30$ retail
Other mice include the Media play mouse which is a sleek stunning mouse which has all the full features of a top notch mouse and also serves as a remote control.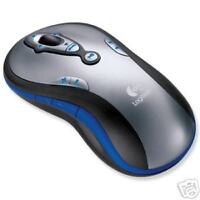 Logitech MediaPlay Cordless Mouse
Logitech makes a whole line of notebook mice. For more info on those see my review on laptop mice: http://reviews.ebay.com/Laptop-mouse-What-you-want-and-what-you-dont-want_W0QQugidZ10000000001247568
For those of you that like Trackballs, Logitech makes 4 diffrent model's. The now famous and legendary marble mouse, The trackman wheel, Cordless trackman wheel and the cordless optical trackman.
Overall my personal favorites are the LX7 cordless mouse which is just so stunningly beautifully, sleek with a rubber grip and invisible optical. It is a bit small but is just a pure dream mouse and a pleasure to hold! Definitely recommended to anyone that uses a mouse for work etc..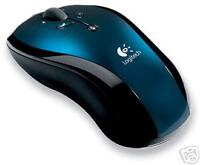 Logitech LX7 Cordless Optical Wireless USB Mouse
Most importantly!! I have sold over 50 diffrent model's of mice and used most of them. They key factor is design in comfort and in durability. You want a mouse that will respond well, feel good in your hand, look good on your desk, and not eat up your paycheck!