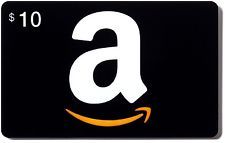 Buying gift cards online is a great way to save money on everything you buy! They often are sold for less than face value, so if you see one for a store you know you'll be making a purchase from soon, search out a gift card. You'll be saving money every time!



Why are they sold for less than face value?
The reason people sell gift cards online for less than face value is that merchants don't give out cash for unused gift cards. To the merchants, a gift card purchase is like a merchandise sale -- if they had to give out cash for returned gift cards, it would be just like giving out cash for returned merchandise. Returns make stores less profitable, which is why many stores don't take them. But even stores that take returns don't let people return cards -- that's because gift cards are just like cash. Stores can cover their cost of returns in the price they charge for merchandise, but they can't do that with gift cards. By making sure gift cards are used at the store, merchants can guarantee that the holder will use the value of the card to buy their merchandise.