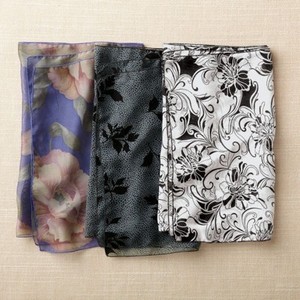 An entrepreneur has decided that her next business venture will be selling unique jewelry at a local flea market. She wants her stand to be an affordable source of eclectic pieces gathered from various places around the world. After visiting several different flea markets and taking a look what is already being sold in her target area, she has settled on silk scarves as her main product. However, this entrepreneur now needs to find inventory and, to do that, she will need to also find businesses willing to sell scarves to her at a price that will allow her to then turn around and sell them for a profit. The best way to accomplish this is to find scarves that she can purchase wholesale.
What is Wholesale?
Wholesaling is the practice of selling goods to anyone other than the usual consumer. While the primary beneficiaries of wholesaling are established businesses, individuals can benefit from buying wholesale as well. Becoming eligible to purchase wholesale requires the would-be purchaser to complete a few important steps in order for wholesalers to be able to deal with individual consumers, as well as to make sure that those purchasing wholesale are following the law.
Benefits of Wholesale Purchasing for Individuals
Although buying wholesale is usually reserved for those registered as businesses, individuals can benefit from some wholesale pricing. Those interested in wholesale prices can call local wholesalers to find out if they have any "open to the public" hours of operation. Consumers should also ask around among their circle of friends to find out if any of their professional connections might lead to wholesale opportunities. Local wholesale clubs are also a good option. The discounts will not be as deep, so some may want to consider becoming professionally certified as well.
How to Become Eligible to Professionally Purchase Wholesale
First, any individual seeking to purchase wholesale will need to obtain a Federal Tax Identification Number (TIN). This is a fairly easy process and can be completed in a few minutes by going through the Internal Revenue Service. Having a TIN allows an individual to open a business bank account and also allows them to do business with wholesale vendors. These vendors do not otherwise deal with the general public.
Next, anyone seeking to resell wholesale goods anywhere other than on the Internet will need to also obtain a wholesale retail license. This allows the wholesale purchaser to make their purchases tax-free. Taxes are expected to be charged when reselling the wholesale items. When a purchase is made from the wholesaler, this number must be provided and all related paperwork is then kept for tax records.
Finding Items to Purchase Wholesale
Research is crucial to a successful wholesale transaction. The buyer should spend sufficient time learning about the market, researching how many others are selling wholesale items, and determining what the average wholesale price for the items they're planning to sell tend to be. This information will also be helpful later when dealing with vendors.
Next, the buyer will need to find wholesale items for purchase. This can take time and can be difficult since those who are currently sellers of the buyer's preferred items will likely not want to share their sources. Trade shows are a good place to find wholesale sources, as are some online sites that sell exclusively to wholesale buyers. eBay also has listings of wholesale lots available for purchase.
Generally speaking, the larger the volume purchased, the larger the profit margin will be. If possible, buyers should buy in the largest quantity possible. Smaller lots are more manageable, but they can lower the amount of profit that the buyer makes. Buyers should also take care to note the price measurement. Rates may either be based on each individual item or in set quantities.
Buying Accessories Wholesale
Buyers who are seeking to purchase accessories wholesale should first take stock of their own inventory. Whether for personal use or for store merchandising, buyers should keep in mind what colors are already in stock so that any purchases will complement their existing items. The flea market entrepreneur, for example, would want to check her initial purchases as well as her own closet for inspiration. This way, merchandise will make sense together and flow naturally. Making a list can help keep buyers on track.
Accessories are often seasonal purchases. Buyers should keep this in mind and allow ample time for shipping. Wholesalers should also provide this information at the time of purchase.
If a buyer is shopping at a physical location, the wholesaler should have any merchandise ready for viewing. If the buyer is shopping online, however, sufficient photos and descriptions should be available. Shipping descriptions should be discussed as well, including any insurance needed for the more valuable items being purchased.
Fashion accessories are usually divided into two basic categories: those that are worn and those that are carried. Since the category is rather broad, there may be different procedures and tips for purchasing different accessories wholesale. Also, buyers should contact several different vendors, including those that sell clothing, jewelry, and outerwear. It may take considering a number of vendors to complete a wish list since accessories are so varied.
Buying Jewelry Wholesale
When buying jewelry wholesale, buyers can check with local retail outlets as well as with jewelry shows. There are often separate showrooms for those who have vendor licenses. For those with smaller spending parameters, some jewelry wholesalers will sell samples in the hopes of eventually obtaining more business. Buyers should also obtain wholesale catalogues from international sellers as well.
Buying Handbags Wholesale
When purchasing handbags wholesale, buyers should first research retail prices. Wholesale prices should usually be approximately 60 percent of retail prices. Buyers can check with local shops as well as online for possible wholesale resources. While some may not divulge their sources, others may. Having other customers as a resource will help prevent buyers from having negative experiences.
Buying Shoes Wholesale
For buyers seeking to purchase shoes wholesale, there are outlets available for many popular brands. One such option is shoe warehouse stores, which sell a variety of brands and types of shoes. Knock-offs of popular (but highly-expensive) shoes are also available at a number of retailers.
Buying Accessories Wholesale on eBay
When attempting to find wholesale accessories lots online, eBay can be an excellent source. There are a number of listings for a variety of accessories lots. To begin your search, go to the homepage. You can either use the search bar and type in general keywords, or you can limit your search parameters by using the categories bar found on the left-hand side of the homepage. First, select Fashion. Next, select either Men ' s Accessories or Women ' s Accessories. At this point, you may decide to choose to limit the listings that appear even further by selecting types of accessories, selecting the Mixed Lots category, or even by limiting the listings to those items in New condition.
Examine each listing closely. Check to see from where the lots will be shipped as well as how much the seller will charge for shipping. Closely view all included photos and make sure that both they and the descriptions of the lots are clearly stated. If you would like to see more photos, don't be afraid to request those from the seller. Also, make sure you understand the quantity of each listing. The number of pieces (often marked as "pcs") should be clearly noted. Note the materials of each listing as well.
It's also wise to do some research on the seller. Click the seller's username to read through their feedback, which is left by buyers from the seller's previous transactions on eBay. Buyers should also make themselves familiar with eBay ' s Buyer Protection policy, which helps protect eBay members from less-than-successful transactions. If a lot either is not shipped or is shipped but arrives and isn't as described on the listing page, eBay will issue a refund of your purchase price (plus shipping costs).
Should you prefer the direct approach over auctions, many accessories lots are also sold through eBay Stores. You can search through eBay Stores by selecting the Stores option at the bottom of most eBay pages. Using eBay Stores to find wholesale lots is a great way to find sellers who have a large amount of feedback as well as to combine listings for reduced shipping. You might even find a seller that you want to use for future purchases.
Anyone can browse the many wholesale accessories listings, but to complete any transactions on eBay, you will need to register and create a user ID and password. If you have created a business, you may also want to register as a business on eBay as well.
Conclusion
Whether for personal use or for a start-up business, shopping wholesale can be an exciting and money-saving endeavor. With a solid amount of motivation and a good background foundation, buyers can expect to save money while purchasing quality accessories. Entrepreneurs can maximize earnings by purchasing goods wholesale, whether they be silk scarves or other accessories and merchandise.