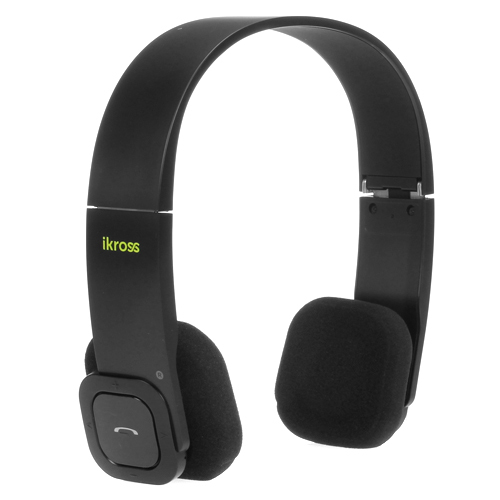 Bluetooth headsets are a great way to use an iPhone hands-free. Whether in the car, at the office, or out for a run, a Bluetooth headset can be a safe and easy way to spend time on the phone without restriction. Headsets with Bluetooth technology are always improving and makers continue to add various useful features to headsets with each new product release.
It is easy to find both branded and non-branded headsets that are compatible with an iPhone in various electronics stores, specialty cell phone stores, and online. When looking on eBay for a new or used Bluetooth headset, it helps to know what to look for, such as battery life, sound quality, comfort, and price, as well as the various special features that are available, like noise cancellation, stereo sound, range, and quick charging time.
What to Consider When Buying Bluetooth Headsets
With all the capabilities that smartphones have these days, sometimes the simple concept of using an iPhone to make and answer calls seems to be a thing of the past. When iPhone users are looking to purchase Bluetooth headsets,, they have the option to choose between branded headsets and non-branded headsets for the iPhone . To help purchasers decide whether to buy branded or non-branded Bluetooth headsets, it helps to consider a few important factors, including battery life, sound quality, comfort, and price.
Bluetooth Headset Battery Life
In general, Bluetooth headset batteries last between 4 and 12 hours. Headsets with batteries that last a long time tend to be larger and bulkier in size than those that only offer around four hours of talk time. The average length of calls, and whether the headset is to be used day and night or for only short portions of the day, should determine how much battery life one needs in their new headset.
Branded headsets tend to offer longer battery life than non-branded headsets. For heavy phone users, the Plantronics M55 Bluetooth headset offers up to 11 hours of talk time on a single charge, and the special Deep Sleep feature can extend the battery life for up to five months. Buyers looking for good battery life without compromising on headset size may like to try the Motorola CommandOne headset , which gives the user up to five hours of talk time and a standby time of up to seven days. Both of these branded Bluetooth headsets are ideal for use with an iPhone.
Sound Quality of the Bluetooth Headset
Without good sound quality, a Bluetooth headset is likely to be frustrating for the caller and the receiver. The ideal iPhone headset is able to transmit the user's voice with sufficient volume and clarity, as well as provide good speaker quality and crisp sound in return. If choosing a non-branded headset, buyers should try out the headset for sound quality prior to making any final purchase decision.
Be aware that not all branded headsets offer good sound quality. The Jawbone Era Bluetooth headset works with an iPhone. Despite its small size, the Jawbone Era efficiently blocks ambient background noise and features a 10 mm wideband speaker for clear voice transmission. Another branded headset that offers good sound quality is the Bose Bluetooth Headset Series 2.. Although relatively expensive, this headset is a great option for those who want to hear clearly easily.
Bluetooth Headset Comfort
It is really personal preference that determines which brand or style of headset is more comfortable. Firstly, buyers should consider what type of style, or fit design, they want in a headset. Once this is known, buyers can then consider which branded or non-branded headset offers greater comfort. The following table provides a list of the commonly available Bluetooth headset fit designs and a short description of each.
Fit Design

Description

Popular style choice for use in car or at office

Single ear use; most able to be worn on right or left ear

Hooks over top of the ear

Single or double ear use; headphone style

Sits over the ear

Popular with sports enthusiasts and those on the go

Fits into the ear canal

Lightweight and small in size

Earpiece fits in ear or sits on ear

Rests on back of user's neck

Ideal when worn for longer periods of time
No matter what the chosen style, the headset should fit snugly on the wearer without feeling too heavy. If opting for an in-ear headset, ensure the rubber ear fittings are soft and supple, without being too large or bulky.
Bluetooth Headset Price
Non-branded Bluetooth headsets compatible for use with iPhones are usually less expensive than branded headsets. Bluetooth headsets range in price and in quality. For a headset with useful features, long battery life, and quality construction, buyers should expect to pay significantly more than for a non-branded model. If purchasers are looking to use their headset for long periods at a time and need a reliable way to use their iPhone wirelessly, then a branded headset if recommended if the budget allows. Those who want to use their iPhone wirelessly every so often for short periods of time may like to get good value for their money and purchase a comfortable and reliable non-branded headset.
Bluetooth headsets range from under $100 to several hundred dollars. ThePlantronics Voyager andMotorola's Motorkr headse t offer the quality features one requires in a good headset in the mid-price range.
Bluetooth Headset Special Features
Branded Bluetooth headsets tend to offer a wider range of special features. However, buyers on a tight budget simply need to identify exactly what special features they require and those they feel they can do without, and then look for either a branded or non-branded Bluetooth headset to use with their iPhone. The more commonly requested features include noise cancellation, stereo sound, headset range, and quick charging time.
Noise Cancellation
Probably one of the more popular special features users tend to look for, noise cancellation helps to transmit the user's voice to the person on the other end of the call. Be wary of headsets that simply cancel out the noise when the speaker is not talking, as these do not work as well as other models with multiple microphones. A headset with multi-microphone noise cancelling is able to pick up outside noise from one microphone and the speaker's voice from another, working to effectively cancel out interference noise and only transmit the speaker's voice.
The Jawbone Era is a great option for those looking for great noise-cancelling features in their new Bluetooth headset. This particular headset features Noise Assassin, a noise reduction technology, that transmits the speaker's voice clearly without interference and without sounding like a robot.
Stereo Sound
Most non-branded headsets provide mono sound and many branded sets do also. Mono sound may be acceptable for those simply using their headset as a hands-free phone. However, for the purchaser who wants to also be able to use the headset to listen to music, a Bluetooth headset that offers stereo sound may be more suitable. TheLG HBS-700 stereo headset and the Plantronics BackBeat Go headset are two branded options well worth considering for quality stereo sound.
Range
The range ability of a Bluetooth headset is around 33 feet for both branded and non-branded headsets. For hands-free talking and iPhone use while in the car, at the gym, around the home, or in the office, this distance is usually acceptable. However, the user who wants to remain mobile and requires the headset to offer clear reception with little static within this range should carefully consider their options. A few models that offer users extended range include the Sennheiser BW900 headset, with a 330-foot wireless range, and the Motorola Elite Silver,, with a 333-foot range.
Quick Charging Time
Because a Bluetooth headset needs separate charging, it pays to consider the charging time of a particular headset before making any final purchase decision. Both branded and non-branded headsets have an average quick charging time of around two hours. The Samsung Modus 3500 features a quick charging time of two hours, as does the BlueAnt Q1 and the BlueParrot Xpressway..
Buying Bluetooth Headsets for the iPhone on eBay
Once you have decided which type of Bluetooth headset to buy, go to the eBay home page and type your specific phrase into the search bar. If you are unsure what type of headset to purchase, you can always search for Bluetooth headsets for the iPhone to get a general idea of what is available. To help refine your search, use the search category options available. These include searching by brand, connection, earpiece design, fit design, features, condition, and price range.
When you have found a headset you think may be suitable, be sure to read the listing description carefully, taking note of the seller's feedback ratings, their preferred method of payment, and delivery options. When considering the price, make sure you factor in any delivery costs.
Conclusion
Deciding on the right type of Bluetooth headset for use with an iPhone need not be a daunting task. Buyers have many options when it comes to purchasing headsets for use with an iPhone. Before making any final purchase decision, it helps to know what to consider in a new headset, as well as the special features available. Choosing whether to buy a branded headset or a non-branded headset depends on various factors, including personal preference, budget, and the special features one requires from their Bluetooth headset.
For a good way to find a quality headset within any price range, buyers can head online to eBay where they can buy with confidence, taking advantage of eBay's simple search methods, reputable sellers, and secure payment methods.