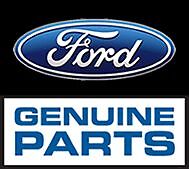 Review
of
Ford Parts OEM.com
Tips for Buying Ford Parts Online
:
Get the Part Number from your local dealership and shop the part online.
Compare pricing, company reviews, and shipping rates.
Lastly, make sure that you verify that the part fits your vehicle before ordering.
Many people do not like to deal with car dealerships directly, so they shop for their Ford parts online. One great place to make your next Ford parts purchase is at Ford Parts OEM. These guys make sure that you will be taken care of every step of the way. Ford Parts OEM is one of the best places to buy your Ford parts online. They offer their whole inventory online direct from the dealership at wholesale prices. Keep in mind that they do this for their online customers only. Basically you will get the same Genuine OEM Ford parts that your local dealer sells, for less. No mark-ups, commissions, or salesmen to deal with.
These guys have over 50 years of experience in the Ford parts industry, impeccable customer service, and offer wholesale prices on their entire inventory. They also have an option on their website where you can shop by your exact vehicle by the year, make, and model search. You also have the ability to shop by part number if you have a specific part number that you are looking for.
Also, always make sure that you re-verify the part number before you order. Some dealerships can give out the wrong part number if you do not verify the part by the VIN number of your vehicle. It is much easier to verify that a part fits your vehicle before ordering, this way you do not have to deal with any returns or lag time for your vehicle being out of commission.
Dealerships, especially parts departments, have a lot of mark-ups on their Ford parts. At Ford Parts OEM, they will do their best to meet or beat any online competitor. No need to buy anywhere else, just mention this eBay car guide; and they will get you squared away. These guys will be more than happy to price match for the part you are looking at. We hope that this guide will help you on your next Ford parts purchase.