Propane gas heaters are a great way to provide additional heat to any area, and can provide hours of heat for just one-gallon tank of propane. They don't waste natural gas and don't run up the electric bill, making them a nice energy efficient way to heart up a patio or yard while sitting out at night. However, there are a lot of different options, including sizes and types of propane heaters. Here are some of the best outdoor propane heaters on the market.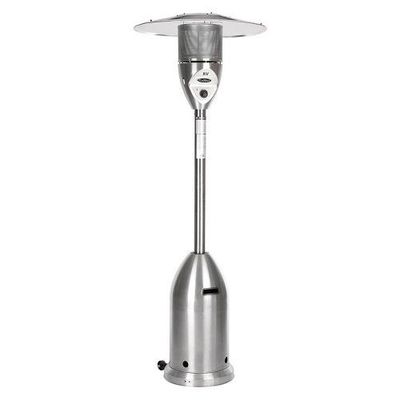 Fire Sense Stainless Steel Deluxe
The Fire Sense Stainless Steel Deluxe Patio Heater is a tall unit that offers heat up to about 18 feet. This has a dome shape on the top of the unit that pushes the heat down instead of upward, which better heats a patio area. This unit has a stainless steel heating grid and a safety shut off feature. It also has wheels to make it easy to move to wherever is needed.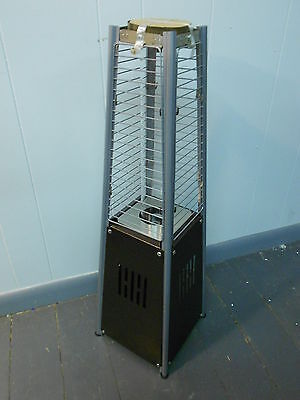 AZ Patio Heaters
The AZ Patio Heaters are a pyramid shaped, stylish unit with a bronze bas finish. It has a 40,000 BTU output using two quartz tubes. This results in a two foot flame that comes up through the center of the
propane patio heater
. This isn't the best for big areas, but for normal patios, it heats up to about five feet around the unit. With the propane filled up at the bottom, it remains cool to the touch, so there is no danger to kids or animals. It also has a wheeled base to make it easy to move around.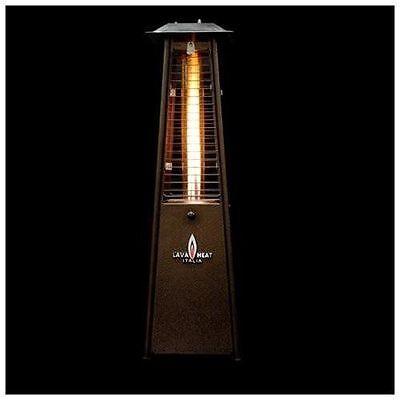 Lava Heat Italia EMBER-COP
The Lava Heat Italia EMBER-COP is an outdoor patio heater that has a very durable construction and looks amazing. It is made completely of stainless steel and has a copper finish. It is very expensive, likely because of the look and finish, but it is one of the best values, giving out 14 hours of heat with just one propane tank. This unit has an easy start igniter and adjustable heat settings. It's 72 inches tall and heats up about 400 square feet.


Endless Summer GWT801B
The Endless Summer model is a small table top outdoor patio heater. It is made of stainless steel and heats up a 10 foot circle around the unit. This works well for those sitting at a table, or it can be placed on a table in the middle of a group of chairs to heat up the entire patio. It has a safety feature to turn it off if it is knocked over, so that is always a plus.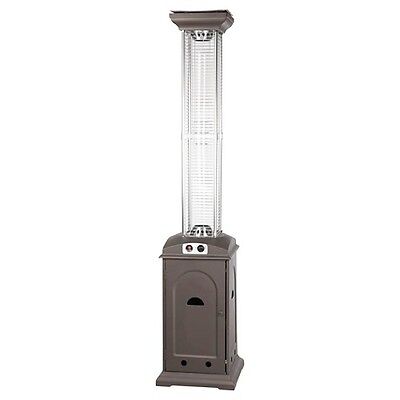 Fire Sense Mocha Finish
Another Fire Sense model, this one doesn't have the dome shape at the top like the previous model had, but instead has the long middle which displays the visible flame. It sends heat out for about 10 hours on one tank, which is not provided with the unit. The tubing for the flame is ceramic glass and the unit has wheels for easy mobility.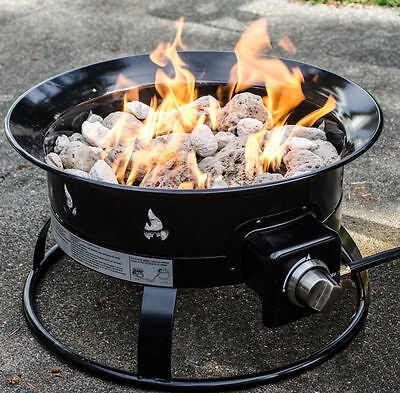 Heininger 5995 Outdoor Fire Pit
The Heininger model is an outdoor
propane fire pit
instead of a regular heater. While not a traditional heater, fire pits provide a great way to warm up the patio while also providing a nice actual fire for the ambience. While it looks like a regular fire, it is propane, with a 10 foot hose attaching the tank to the fire pit. This uses lava rocks, which means it looks really nice even when it is off and not being used.
How to Buy the Best Outdoor Propane Heaters on eBay
It is easy to buy the best outdoor propane heaters on eBay. Just type in "outdoor propane heater" into the search box on any eBay page, make sure that the units you are looking at are in fact propane heaters, and find the perfect one for any size of patio. It is also a good idea to look for propane tanks, hoses, and more on eBay just in case the model chosen does not come with one.