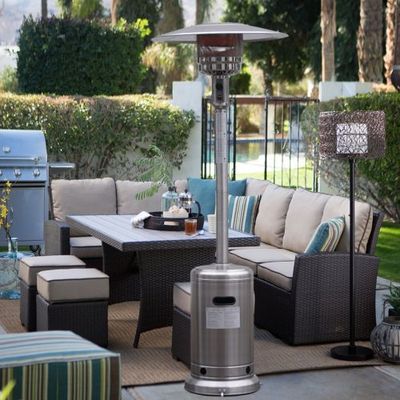 When spending time in the yard or on the patio during cooler months, a patio heater can keep everyone warm, cozy, and happy. Gas heaters are economical and efficient, making them the preferred outdoor heaters for many users. Shopping for patio heaters can seem overwhelming, but learning about features, guidelines, and other important considerations, finding the best outdoor heater can be simple and straightforward. The key is determining the unique requirements and desires for the situation.
Assembly and Installation
A patio heater can offer all of the bells and whistles imaginable, but if it is difficult to transport, put together, or set up, those features may not mean a thing. Reading reviews written by other consumers can help determine which make and model is easiest to assemble or install. Looking at the manufacturer's guidelines and instructions before making a purchase is also a good idea.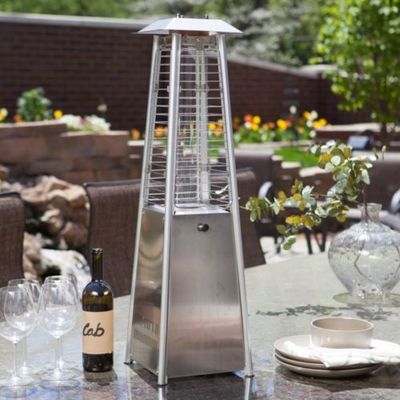 Durability
Investing in an outdoor heater can pay off over time when you
entertain
or just hang out a great deal in the yard or patio, provided the heater is long lasting. Check out any warranties offered by the manufacturer and talk to people who have purchased the brand considered. Sticking with a trustworthy brand with a reputation for reliable products will help ensure the investment is a sound one.
Fuel Type
Gas patio heaters can use either propane or
natural gas
as a source of fuel. Propane heaters tend to offer more mobility than their natural gas counterparts do, as propane tanks can be moved. They also do not require professional installation, unlike most natural gas heaters. Natural gas is more affordable than propane and provides a consistent supply of fuel.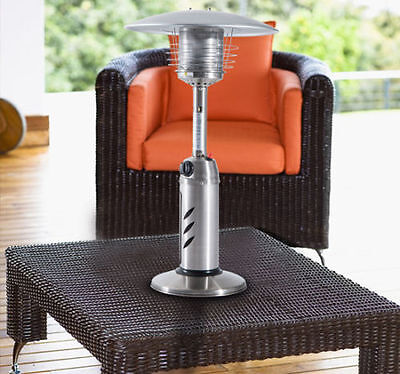 Ease of Use
Make sure any outdoor gas fireplace, gas fire pit, or other patio header considered is simple to ignite and turn off. If choosing a propane fire pit or heater, confirm that anyone who may use it knows how to connect the heater to a new tank. Also, ensure that the instructions for adjusting the heat level are clear, comprehensive, and easy to follow.

Safety Features
Making sure family, friends, and pets are safe is a top priority. Heaters that offer safeguards, such as automatic shutoff features if the unit tilts or falls over, will help ensure protection. Choosing an appropriate place to install a patio heater is paramount. Always make sure the heater is placed away from combustibles and out of reach of small children or animals.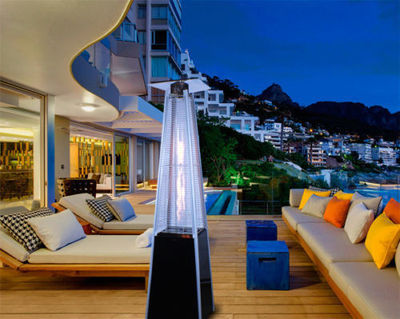 Style, Size, and Design
There are three basic types of patio heaters. Freestanding units, such as outdoor gas fireplaces, can be tall heaters that provide warmth for a radius of approximately 5 to 10 feet, making them a sensible choice for a large patio or outdoor kitchen. Wall-mounted heaters are practical for areas with limited floor space. Tabletop heaters are another option. These portable heaters rest on patio tables and other surfaces, providing heat to the immediate area.

How to Buy a Gas Patio Heater on eBay
An array of outdoor heaters can be found on eBay, with both natural gas- and propane-fueled options available. Check out the
Patio Heaters
section of the Home and Garden category to browse through types and styles from which to choose. Alternatively, search for a specific type or brand of patio heater to find the best one.