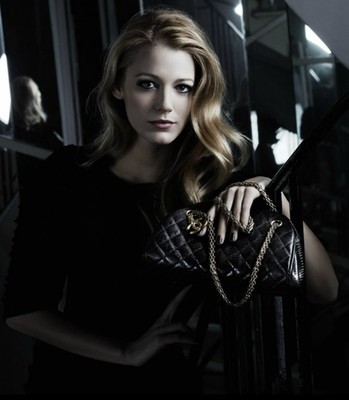 HOW TO PURCHASE AN AUTHENTIC CHANEL HANDBAG
Having a Chanel Handbag is a sign of refinement and style. And due to this, many are looking to find affordable Chanel handbags. The question is "how to spot a fake from an authentic Chanel Handbag"?
Luckily, this is fairly easy to do as there are some clear signs of whether or not what you're trying to buy is authentic or not.
Here are some tips that are going to help you every time you spot one of these gorgeous bags...is it an authentic Chanel Handbag:
First of all, you want to make sure that the logo is original. The two interlocking C's need to face away from the other – it seems obvious but there are some very shoddy replicas. A fake can always be spotted if the right C isn't overlapping the left C at the top, and if the left C doesn't overlap the bottom of the right C. Keep in mind that this only applies to handbags.
Secondly, you need to see if the bag has an authenticity card. This card will be embossed and will have the serial number on it. If the bag is new and does not have a card or if the card is not embossed, then the bag is a fake. Please remember, if you are buying a bag 'second hand' there will not always be an authenticity card available with the bag, this does not mean that it is not authentic.
There is always a serial number inside of the bag, usually beneath the 2 gold Chanel logos. This is printed on a white sticker and it can be found either inside the lower left corner or inside of the zipper pocket. There is a hologram in the center that is extremely hard and it can't be peeled off. If it can, again, it is a fake. I will say that I have seen many authentic Chanel bags with the numbers wearing or worn, however, I have never found the hologram worn off.
Of course, the serial numbers on the authenticity card and the inner label of the bag need to match. If they do not, again, you do not have an authentic Chanel Handbag in your hands.
There are also other things that tell a fake from an authentic Chanel handbag:
The sides of the zipper need to be engraved with Chanel and the Chanel logo. The Chanel logo is on one side and the Chanel writing is engraved on the other side.
The logos and quilting have to line up if it is an authentic handbag
Make sure that the quilting is perfectly aligned at the seams and there are no loose ends. These handbags are renowned for their quality.
All the colors need to match, including the stamping – it needs to match the hardware in color.
If there are any chains on the bag, these need to be heavy as they're usually gold or silver plated – and the gold is always 24K.
Make sure that there is no plastic or tight paper wrap. Authentic Chanel Handbags are covered in light paper that's easily taken away without having to tear away in small pieces.
Know your Seller
Do your research prior to bidding or buying. Look through the Sellers Feedback history to determine if they have a history of selling items that are not authentic. Is the Seller new to eBay and not have any history at all? When making a substantial purchase I find that it is best to buy from established sellers with a good reputation.
Avoid Vague Sellers
What I mean by this statement is avoid sellers that do not specifically state 'Authenticity Guaranteed' or '100% Authentic'. Sellers should clearly state that the bag is authentic and offer additional photos upon request.
Avoid Photo Hijackers
If the seller is not using their own photos, their bag probably does not photograph well or they may not have it in their possession.
Read the Return Policy
If the Seller requires a written letter from a Chanel Boutique that the Item is not authentic in order to accept a return let that be your red flag not to purchase. Chanel will not give written authentication letters under any circumstances.
All these little details can help you spot an authentic Chanel Handbag from miles away! If you follow the advice found here you can be sure that you'll get the best handbag money can buy. Keep in mind, that there are no Chanel wholesalers, so anyone who claims to be is a fraud. The only Chanel wholesaler is Chanel themselves! This being said, enjoy your authentic Chanel Handbag knowing that you bought the real deal following the tips in this article.
Love your closet, let us help. Agent Closeteur - Making closets fierce since 2010.
Visit our ebay store:
http://stores.ebay.com/agentcloseteur/