The following information is linked to the Asbestos Oddities Found in the Home and on eBay guide. Additional Asbestos Oddities include: Sports Equipment Padding; Books and Pages; Cigarette Filters; Artificial Snow; Modeling Clay; Sad Irons; and Tokens, Tags and Poker Chips. Use the guide Asbestos Historical Products and Literature to help in your search.
Home Hot Pads
Asbestos articles for domestic purposes are numerous. The home hot pad represents one that is quite simple and inexpensive.
Burner Pads - Use under glass or porcelain items between heat source. Prevents the item from cracking from vcontact with the flame and prevents scratching of the item on the metal stove burner supports. Also dissapates heat if difficult to control such as a wood or coal stove.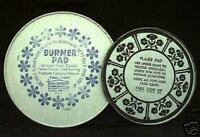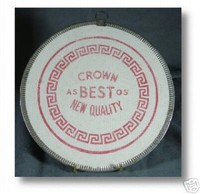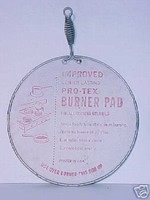 Ironing Pads - Simply a place to rest your hot iron when cooling off.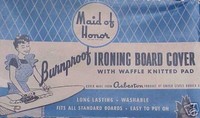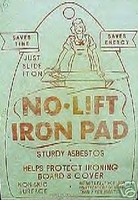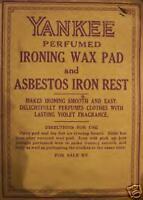 Hot Pads and Dishtowels - Handy dishtowels and hot pads with asbestos fibers.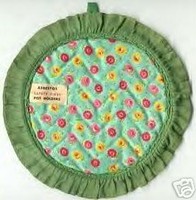 Carosel dish towels a combination of 80% cotton and 20% asbestos fibers manufactured by the textile division of the United States Rubber Company