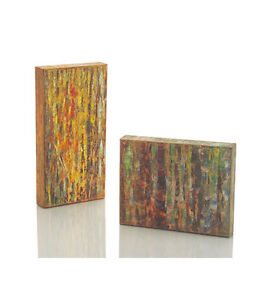 Buying art is simple and fun. There are only a few basics to keep in mind. Whether an experienced collector or simply looking to decorate around the home, this guide is the perfect start to finding a drawing, painting, photo, poster, print, or sculpture perfect for any occasion.
Searching for art and deciding what to search for will depend greatly on personal goals and style preferences. One can buy art for decoration, collect a particular artist, or use art to make an investment. Whether the goal is to acquire paintings, black and white photographs, sculpture, or perhaps folk art, the basic skills needed are the same. The savvy art buyer needs to know what to look for to identify a high-quality piece of art and the advice in this guide will provide that.

Discover Different Types of Art
In the world of art, the variety available is extensive, which means that the first step for any potential art-buyer is deciding what type of art he or she wants to buy. Those who are unsure should begin by searching for art according to style, medium, artist or seller (gallery, direct or wholesale). There are also some general guidelines to consider in each of these criteria.
Categories of Art Available
A good way to start an art search is by browsing through each category and conducting general research. Once the buyer understands what is meant by a particular term, finding out whether or not that category of design is appealing is a personal journey. Only after developing a feel for the material available, and deciding what type of art is suitable for the particular occasion, can one begin to narrow down the search through additional criteria. By browsing the different art and artists available, buyers will begin to understand their own preferences, as well as what is available for purchase at each price point.
The type of art available covers a range of media suitable for any taste or occasion. Before moving further in the search for the perfect piece, becoming familiar with each of the general art categories (and the cross relationships within them) will help the art buyer to narrow down his or her choices. This will help streamline the actual buying process.
A List of Categories
Though there are clearly many different means in which to classify art, there are also some general terms that are universal among artists, dealers and buyers. Before looking at the actual art, get to know the types found in each category as described below:
Digital Art: Any art created by the world's most talented graphic and digital artists is considered digital. Generally, this art is computer-generated, but it can range from traditional-looking portraits to modern collages and photographic work inlaid with text.
Drawings: Again, this is a pretty broad category. Drawings can include anything from antique, modern, and contemporary periods. Drawings can also be done in various media such as pencil, pen/ink, charcoal, and pastel.
Folk Art: This category is reserved for works of art by artists who seek to express their cultural and ethnic roots. Pieces in this category vary from paintings and sculptures, to carved boxes and hand-crafted quilts.
Mixed Media: Art that uses various media, including some that may not appear in more "traditional" artwork, such as crushed glass or paper is considered mixed, but this too is a broad term. Here, you can find such imaginative pieces as collages or multi-dimensional paintings.
Paintings: Like drawings, this category can include pieces from antique, modern, and contemporary periods in various media such as oil, watercolor, and acrylic.
Photographic Images: This category will include photographs ranging from classic black-and-white to stunning color and, like many general categories, will range from antique and vintage to contemporary.
Posters: Here is another diverse sampling. Posters ranging from original vintage-style posters to contemporary posters of today's hottest movies, rock stars, and celebrities are all included in this category.
Prints: This category will need some further paring down as well since it can include everything from antique, botanical, natural history, and costume prints to limited-edition lithographs, serigraphs, and etchings, and open-edition prints.
Sculpture/Carvings: 3-D sculptures of all shapes and sizes, made from bronze, stone, marble, wood, and other materials are included in this category. Carvings can come in a variety of different materials as well.
Clearly, many of these categories contain a diverse sampling of specific media and periods. That is why further research and thought is needed before making a purchase. While it is entirely possible that one piece will "speak" to you during this preliminary phase, paying attention to all the additional details of the artist and seller are equally important if the art buying experience is to be a good one.
Different Artists Available
In addition to the different media found, buyers are privy to a wide selection of artists as well. This means a person can to buy a piece from a well-known name sold by professional dealers and auction houses, or novice work promoted by the artist himself.
Self-Representing Artists
The beauty of the modern art buying experience lies in the buyer's ability to see such a fantastic range of work, especially from so-called self-representing artists. Rather than go through an auction house or art dealer, the option to buy art directly from the hands that crafted it can be a really rewarding decision. Often, the work offered by self-representing artists is original, rather than a reproduction.
Because there is no middle man looking to inflate it, the price of self-represented art is much lower than pieces bought through other channels. Also, lesser-known artists are far more likely to sell original works at more reasonable prices, allowing the buyer to acquire high-quality oil paintings, for example, rather than prints.
Finally, by purchasing these works, buyers are given the opportunity to acquire affordable, unique pieces while supporting up-and-comers in the field.
Reproductions from Famous Artists
Reproductions of art works are also widely available, allowing buyers to acquire copies of their favorite works by any artist from any era without paying millions. Though prints and posters are usually more easily identified as reproductions than exact replicas of originals, the latter exist as well. This means that it is possible to have a painting done by another artist that mimics an original work, such as Van Gogh's Stary Night. This has the benefit of adding elegance and character to the piece.
To determine if the piece you want is a replica, pay attention to the item's provenance (the full history of the item) in the seller's item description. You can also limit your searches to only reproductions.If you still have questions, simply ask the seller. Most sellers are more than happy to respond, and if they are not, it may not be a good idea to buy from them.

Research Art
Once you have found the art you like, there is one last step to take before buying that piece of art: do some basic research. This means paying close attention to the art listing and engaging all your senses - yes, there can be a "feel" to artwork. Below are some tips on what to look for when considering a work of art for purchase:
Read the item description carefully. Good sellers include as much information about the artwork as possible, including artist, style, approximate time period, origin, and dimensions.
Note imperfections. Take time to identify information about imperfections, repairs, and restorations. Artwork is meant to last for posterity, but over time it may develop flaws or need repairs or restorations. Sellers will include this information in the item description, but if you're unsure, ask.
Examine pictures. Most online sellers will include several pictures of the item, taken from different angles and distances. Look carefully at these pictures so there won't be any surprises.
You want to feel secure and happy with your purchase, so if you still have questions, just ask. Remember, the seller works for you, not the other way around. Anyone that gives vague or unsatisfactory answers about the condition of the art or how and where it was acquired is probably not the best person to be doing business with.

Finding Art
Once you know what general type of art you want, you are ready to conduct a more detailed search. There are several ways that to do this, depending on interests and budget. Consider searching through the following means:
Subcategories: Using the subcategories within each broad type of art will help you narrow down your listings by item type. For example, explore Paintings in the Antique, Modern, or Contemporary subcategory, and then narrow your listings by artist or subject.
Product Finder: Search artwork based on the specifics that interest you most. For example, if collecting abstract paintings, it may be a good idea to browse for all paintings in the abstract style, regardless of age or location.
Keyword search: Search listing titles for specific words. For example, if you want to find a print of The Singing Butler by Jack Vettriano, type "Singing Butler" or "Vettriano" (without quotation marks) into the Search box.
Live Auctions: Websites like eBay offer Live Auctions similar to those conducted person. This can allow you to participate in auctions on the floors of some of the world's greatest auction houses while the auctions are taking place.
If you can't find exactly what you want, there are still several additional options that you can use through eBay. First, try shopping eBay Stores. Registered users can also tell the eBay Community what they want by creating a post on Want It Now. Alternatively, it is easy to save a search on My eBay and eBay will email you when a match becomes available.

Buy Art With Confidence
Buying art without actually seeing it can be stressful, which is why eBay is a great option for online art buying. Still, before making your purchase through any channel, make sure you know exactly what you're buying and research your seller. In addition, working through eBay offers additional protections.
Know the Product
The first step in protecting an art purchase is making sure that the product chosen matches your expectations. This means that you need to pay careful attention to all the details provided by the seller and ask questions when clarification is needed. This includes carefully reading all the details in item listings, figuring delivery costs into your final price, and making sure the seller will provide shipping insurance for large purchases. Also, never pay for an item using instant cash wire transfer services like Western Union or MoneyGram. These payment methods are unsafe when paying someone you do not know.
When it comes to learning about a product, there are also some additional advantages to working through eBay. First, if you want more information you can ask by clicking the "Ask Seller a Question" link under the seller's profile.Also, completing the transaction through eBay itself provides additional buyer protections.
Know Your Seller
Who you buy from is as important as what you are buying. In this way, researching the seller is as important as researching the artwork. There are several ways in which this research can be accomplished, but, minimally, consider the following questions:
Is there feedback available for review on the website/listing? If so, is it positive?
Is there information on this seller available through other means such as independent review websites and agencies such as the Better Business Bureau?
If working on eBay or a similar website, how many transactions has a particular seller completed?
Most private sellers operate like retail stores and have return policies. So it is important to look for a money-back guarantee as well as review the seller's terms and conditions and any buyer protection they offer.
Again, however, working with eBay has its perks. Should you experience a problem, eBay has a method in place to help you out through Buyer Protection.
eBay's Buyer Protection Program
One of the reasons that eBay has been so successful is because of the protection that it offers its buyers and sellers. Unlike web and traditional newspaper classified ads, eBay works with buyers and sellers through its partnership with PayPal to ensure protection for one and all.
In short, eBay has set up a secure payment system and will take you step-by-step through resolving any issue you have with an item or its shipping. This includes contacting the seller, engaging eBay's customer service team, and finally working with both parties to help resolve the issue. If you pay for an item and never receive it, eBay's buyer protection plan will reimburse the purchase price of the item plus the original shipping cost.

Conclusion
Buying art can be a rewarding experience. In addition to the many different types of art available, the buyer can choose from a range of artists, from the unknown and up-and-coming, to famous pieces sold by well-known dealers, auction houses, and galleries.
However, in order to successfully buy art, the buyer must research both the art itself, as well as the seller offering it. Choosing to purchase that art through eBay's Art Portal also offers additional protection should the buyer experience any problem with the delivery and/or condition of the piece.
After reviewing the tips and tricks in this buying guide, you will be ready to see what a diverse world of art is waiting for you.