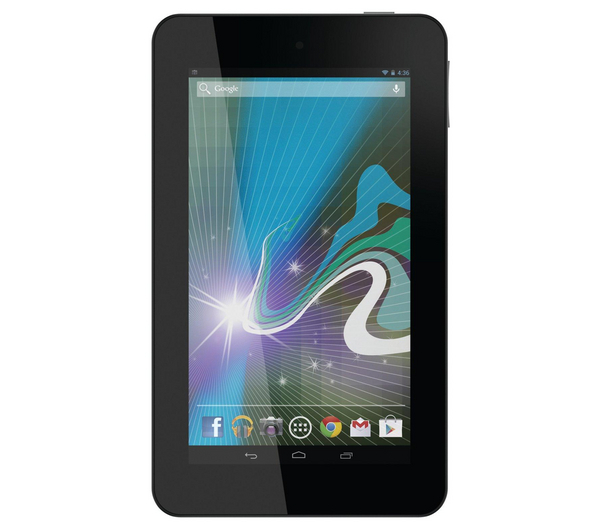 Android Tablets are capable of connecting users to the world in a number of ways. They fit somewhere between a laptop and a smartphone. A tablet computer is more portable than a laptop, as it takes up less space and does not require a keyboard or mouse. It is slightly more sophisticated than a smartphone, although many new phones can compete with tablets in terms of power, function, and portability. The larger screen, however, greatly enhances the experience and allows the otherwise technologically uninitiated navigate more efficiently.
That in mind, these devices make a great choice for someone who is just getting their feet wet with mobile technology. Novice or professional, these devices enhance one's life in a number of ways.
The Android Operating System
Android is an operating system that is not unlike Windows or Mac OS. Google created the Android software, and this means that the options are practically limitless. Android runs a number of applications created by Google, and these programs range from e-readers, which puts millions of books at the user's fingertips, to games and productivity programs such as money managing programs.
With a tablet, a casual use accomplishes the same variety of casual tasks that a person can with a personal computer. Android allows these portable devices to do pretty much anything aside from high-end productivity programs, gaming, or extensive audio and video editing. Yet all of these functions perform on a reasonable scale with an Android tablet.
Beginners should remember is that not all Android tablets are equal. Some versions have more sophistication than others. In addition, a tablet with the latest version of Android may perform slower than a tablet with an earlier version, depending on the processing power. The following devices should paint a clear picture of what is available to potential consumers.
The Google Nexus 10
This tablet creates a perfect balance between quality and price. Staying in the middle of the road in terms of price, theGoogle Nexus 10 runs Android version 4.2 or Jelly Bean operating system and boasts a beautiful high definition display. The screen is roughly 10 inches and has a 2560x1600 pixel display resolution. It features two cameras. The main camera captures images at 5 MP while the other camera, which primarily takes self-portraits, takes 1.9 MP shots.
This tablet holds its own in comparison to just about anything else out there. The Nexus 10 contains 2 GB of RAM, which is exceptional for a tablet. The hard drive holds up to 32 GB of data, though a more affordable version of the tablet contains 16 GB. The Google Nexus 10 also comes with an accelerometer, a GPS, a compass, gyroscope, and barometer built-in. This might not be the cheapest option, but it may stand the test of time better than some of the more affordable devices currently on the market.
Samsung Galaxy Tab 3
This tablet is a bit smaller than the Nexus 10, but it costs less as well. The Samsung Galaxy Tab 3 fits into a person's pocket or purse without too much trouble. This tablet comes with an 8-inch screen that boasts a 1280x800 pixel display resolution. It runs behind the Nexus 10 in terms of offerings, but still performs quite well. It comes in two other sizes, the7-inch and 10.1-inch version of the Samsung Galaxy Tab 3.
This product contains a dual core processor that runs at 1.5 GHZ. It features 16 GB of onboard storage, but owners can increase it by 64 GB with the purchase of a storage card. It also has many of the key features associated with tablets, such as a GPS and an accelerometer as well as the ability to download any of the Android applications through the Google store. These tablets are a great introduction to the world of tablet computing.
Toshiba Excite Write
Those in search of a deluxe tablet experience should look no further than the Toshiba Excite Write. Although the most expensive tablet on this list, it features a lightning fast NVIDIA Tegra 4 quad-core processor and a GeForce GPU with 72 custom cores. It also comes with 2 GB of RAM with 32 GB of storage, along with Micro HDMI, Micro USB, and Micro SD card ports for extra storage. The 10.1 Autobrite HD touchscreen produces a beautiful 2560x1600 pixel resolution. The main camera takes 8 MP photos while the front camera provides pictures at 1.2 MP.
The Active Digitizer Pen truly sets this tablet apart from the rest. It interacts with the tablet in a number of convenient ways, making this device perfect for someone who is completely new to this type of computer. Those who prefer to write by hand can do exactly that and get by fine with this device. It works well for those in the field of art and graphic design, as it allows someone to draw whatever is on their mind at any time. Although pricey, this tablet cost less than some other tablets out there.
Hisense Sero 7 LT
This tablet sits on the other end of the spectrum in that affordable, but it lacks when it comes to processing power. Speed and power are important for certain reasons. Those who want to take high quality pictures and play a number of different games may prefer the other mentioned tablets. This device still runs Android, and performs all of the basic tasks one would expect from a tablet.
Those who just need a device to browse the web and send email back and forth for business purposes can benefit from this tablet. Buyers should not spend twice the price for a souped-up processor when the main reason for purchasing the tablet is reading and communications.
The Hisense Sero 7 LT features a micro USB connector as well as mini HDMI hookups. The camera provides only 0.3 MP photos, and the battery lasts about 4 hours. At only 7 inches, the Hisense Sero 7 LT beats out others in terms of portability.
Android Tablet Comparison
These tablets all run the Android operating system, but are vastly different in a number of ways. Price serves as one factor, but performance and quality also play a big role. The following chart should help anyone new to the world of tablets figure out which product may work for them.
| Product Name | Price | Speed | Camera Resolution | Size |
| --- | --- | --- | --- | --- |
| Google Nexus 10 | $$$ | *** | 5 MP | 10 inches |
| Samsung Galaxy Tab 3 | $$ | *** | 5 MP | 7, 8, or 10.1 inches |
| Toshiba Excite Write | $$$$ | **** | 8 MP | 10.1 inches |
| Hisense Sero 7 LT | $ | * | 0.3 MP | 7 inches |
As the table shows, prices and power vary significantly. However, the basic functions are available in all of these models as well as any Android or Google applications, allowing the users to have a universal experience with these products.
How to Purchase an Android Tablet on eBay
Tablet computing is quickly catching on, and eBay lets the buyer choose exactly what they want. In addition, the online store often sells brand new products for much lower than retail stores. It just takes some basic knowledge of site navigation. First, go to any eBay page and type the desired tablet's name into the search bar. This brings up a number of results, which the buyer then narrows down with the available filters. You then make choices about the price, condition, and seller location, among other factors. This reduces the list to those items that more closely match your desired tablet.
Conclusion
All of these Android devices are a great way to introduce someone to tablet computing. The more expensive models allow the consumer to browse the web, watch HD video, chat with friends and family, and play video games. The higher the processing speed, the more likely one can perform many of these tasks simultaneously. While these devices are fun to play with, they also serve a practical purpose. However, the consumers must understand what functions they want out of their device to avoid spending too much on an overly high performance machine. In order to get a tablet without spending a lot of money, the buyer should check the wide selection available on eBay, a great place for tablets and computer accessories.