This guide is intended to help ebay sellers get the most out of the money they spend on gallery photos. Its purpose is to share tips and tricks for enhancing your gallery images.
If you're brand new to ebay and you're not sure what a gallery photo is, you can click here to see an example: Gallery Example
A gallery photo is a sales tool. Your gallery photo will make a big difference in how many people will click the link to view your listing, which means that it could very well make a difference in whether your item sells. With that in mind, it could also have a bearing on what price your auction item sells for. A better gallery photo will draw more traffic for the possibility of better sales. Since this is so important, the first part of this guide will focus on how to craft a good gallery photo. Here are some suggestions to keep in mind when you are creating gallery photos.
Gallery photos should tempt the viewer to want to look closer…much closer! A good gallery photo does more than anything else will to tempt the viewer to want to click into your item description for further information.
Gallery photos should be as eye-catching as possible. A good gallery photo will preferably be crisp, sharp and colorful with lots of contrast. Interesting composition is also a plus! This is asking a lot of an image in such a small space, but it can be done!
A gallery photo should give an accurate and interesting glimpse of the item that is for sale without being misleading in any way
Gallery photos should be properly sized and cropped for optimum results.
Ebay sellers have lots of room for creativity when creating their gallery photos. Each item could potentially have dozens (or hundreds!) of different possible ways to create a gallery photo for it: different camera angles, different ways to crop, different levels of contrast…
With this in mind, my best advice is that you tweak your gallery pictures until they look so fascinating that a buyer has no choice but to click into your listing and take a closer look. If your gallery picture looks boring, redo it until it doesn't. There is no rule that says you have to use a zoomed out picture showing the whole item in the gallery picture. If a close-up detail photo looks more interesting, you can use that instead. A bit of perfectionism here goes a long way. Speaking from experience, I can almost always tell ahead of time when one of my listings will sell for high dollars: when I have written a description that makes me want to keep the item, and when I have an arresting gallery photo that just screams "click me".
Let's take a look at some different gallery photo choices.
Booksellers especially can benefit from the information in this guide. It seems to me like the vast majority of booksellers, if they use a gallery image at all, are using the cover of the book as their gallery image. This is sometimes the best possible choice, but not always. We all know better than to judge a book by its cover, but as an ebay seller, when you only provide a photo of the cover sometimes people will overlook the interesting contents.
Here are some photos of a vintage book called Art Through The Ages. The first one shows the cover of the book. The second one shows one of the color illustrations from inside the book. Which one do you think looks more interesting? Which one do you think someone would be more likely to click on if they saw it in a list of ebay search results?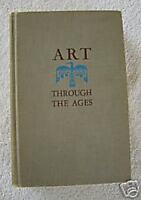 Now let's talk about cropping. The color illustration shown above is good, but it's not as good as it could be. There is so much white space around the edges that, when the image is shrunk down to the proper gallery size, it loses some of its impact. Closer cropping helps: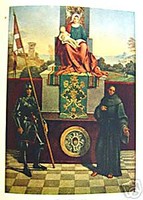 In my opinion this makes a better choice for a gallery photo than either of the 2 choices above.
A book does not have to have color illustrations for this to be an effective technique. Consider the example below, Once Upon A Time by Richard Harding Davis. Which of these 2 photos would be more likely to catch your eye?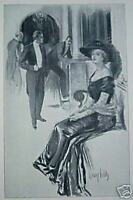 Books are not the only item that can be creatively presented. Pretty much any item can be! Take a look at these 2 pictures of a Shoei helmet. Both of them are acceptable, but which one do you think would make a better gallery photo? The second one gets my vote- it is more colorful and eye catching, because it shows the graphics on the side of the helmet. The first one is not as interesting, and could be more easily overlooked.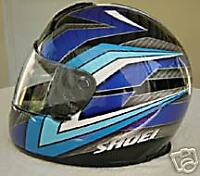 Here's another example. I once sold a box lot of really pretty fabrics. I was having such a hard time getting good photos of them, and even worse, getting a good photo of all the fabrics together. They just would not fit in the same photo no matter what I did. I finally had the idea of making a digital collage consisting of scanned images of each of the fabrics. Which do you think makes a more interesting gallery photo?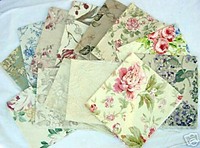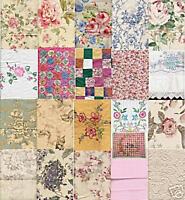 The first photo above, while acceptable, doesn't even show all the fabrics that were included in the lot. The second photo is not only more colorful, interesting and eye catching, but it also shows all the fabrics. I ended up using the digital collage shown in the second photo as my gallery image for the fabric lot, and I was very happy with the price the fabrics sold for.
Lesson learned: when selling any item (or group of items), look for creative ways of presenting your merchandise in the gallery so that other ebayers will want to learn more about what you have for sale, and hopefully make a purchase!
Now Let's Talk About Sizing Photos For the Gallery.
I have noticed that I usually get better results with my own gallery photos when I host my own photos through my web site. My results have not been as good when using ebay's picture services. However, if I want to use ebay's new Gallery Plus feature, I need to use ebay's picture services, which means that I had to figure out how to get good results for gallery photos using ebay's picture services. The first thing I decided to examine was the sizing of the photo. Here are some things that I found.
I initiated a "Live Chat" with an ebay representative who goes by the ID of Sara T. I asked her what size the photos for the gallery should be. She responded, "As long as it is not too large to be uploaded it's fine."
I then asked her about the possibility of resizing photos to an optimum size just for the gallery. She responded with the following: "When you load your pictures to eBay picture services they are resized for you. If you resize them before you load them it may cause distortion because the image is being resized twice." She then transferred me to ebay's image services department to get answers to the rest of my questions.
Will, who is an ebay employee with the images services department, explained to me that gallery photos are sized at 80 x 80 pixels. Here is a quote from Will. He says, "My best tip is to load images that have not been edited or resized at all. This tends to make for the *best* quality images."
I also found a post by augustus, an ebay employee, on the eBay Picture Services and Picture Manager Discussion board. The following is a quote from Augustus' post:
"If you submit a square original, the Gallery picture in List view will be 80x80 pixels and in Picture Gallery view 96x96 pixles. Submit a rectangular original and the Gallery pictures will be rectangular, 80 and 96 on the longest side, respectively, for List and Picture Gallery views. The other side will be shorter since the proportion of the rectangle maintained as in the original.

Remember that Gallery pictures are resized and compressed when created. For listings that use eBay Picture Services, they are created from the 400-pixel picture used on the item page. If you use non-eBay hosting and supply a separate Gallery URL, we recommend that the source picture be at least 400 pixels on the longest side; if it's smaller, picture quality of the Gallery thumbnails may be reduced when they are compressed.

Augy
eBay"
Here is a link to the Gallery Photo Forum Discussion that I am quoting from, in case you want to see the discussion in its entirety. (If you find the discussion helpful, please post in it to bump it up to the top so that it does not disappear out of the forum archives.)
Perhaps you're not totally convinced that you should be using gallery photos in the first place...
After all, those gallery fees add up! You might be tempted to think that the gallery is a waste of money. Well, it depends what you are selling, but the vast majority of items for sale on ebay really do benefit from having a gallery photo. Many many ebay buyers don't bother looking at items without gallery photos. Don't just take my word for it! There is plenty of evidence, from other buyers and sellers on ebay, which will probably convince you. The following links will take you to discussions on various ebay forums where other ebayers discuss the importance of gallery photos.
As you can see from the discussions linked above, many other ebayers attest to the value of using the gallery.
More Resources:
Here are some more links to various ebay pages that have related information about using the gallery and ebay's picture services.
I hope this information has been helpful to you, and that you can use these tips to enhance your own gallery photos. Best wishes for much selling success!