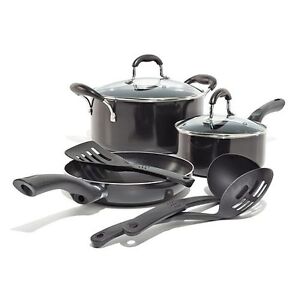 Being a professional chef takes years of both study and experience. People who train to work in restaurants or professional kitchens must learn a lot of techniques to create delicious food for diners. However, part of training as a chef includes learning how to run a kitchen. Many types of commercial kitchen equipment can help chefs work more efficiently. These special kitchen appliances are necessary to run any type of professional kitchen.
This document outlines the seven ways to improve efficiency with commercial kitchen equipment. However, before enumerating those ways, buyers should first know the difference between commercial kitchen equipment and residential equipment, in order to understand why these are necessary to achieve maximum productivity. Commercial equipment may be purchased directly from professional kitchen suppliers and directly from the manufacturer. However, one convenient way to purchase such appliances is through the Internet, particularly on sites like eBay.
Commercial Kitchen Equipment vs. Residential Equipment
Some people may argue that the only difference between commercial and residential kitchen equipment is size. While that is certainly true to some extent, there are other factors that make commercial kitchen equipment different from regular home appliances, and these are volume, quality, and the safety requirements.
Volume
One obvious way commercial kitchen equipment is different from regular kitchen appliances is volume. Most home stovetops and ovens are made to prepare a few dishes and meals at a time. Restaurant kitchens must be able to serve dozens or even hundreds of individual plates each night; thus, they will most likely need to cook things like a dozen chickens, trays of roasted potatoes, or a hundred quarts of soup on a given night.
Quality
Most restaurant kitchens run for 12 hours a day and some commercial baking kitchens can run continuously for 24 hours. That is why many types of equipment for commercial kitchens are made of heavy-duty material like stainless steel or iron. These materials are durable and can withstand the continuous flurry of activity in the kitchen.
Safety
Restaurant and commercial kitchen health codes in many cities and states vary, but all are equally strict when it comes to food safety. Due to these strict health code standards, commercial kitchen equipment will always cook food thoroughly to prevent food poisoning and other food-related illnesses. Aside from food safety, employers also have to consider the safety of their employees. Commercial kitchens are notoriously dangerous places to work, with all the boiling pots, hot ovens, and sharp objects lying around. Many types of commercial kitchen equipment have safety features that protect employees, like heat shields and finger guards.
While commercial kitchen equipment is more expensive that residential kitchen appliances, these are certainly worth the investment, especially for restaurants, bakeries, and other food-related businesses. Commercial-grade equipment is not only sturdy, but also saves a lot of time and money for cooks and business owners. Efficiency is important to ensure the food prepared in a commercial kitchen is fresh, delicious, and fast. The seven ways commercial kitchen equipment can improve efficiency are:
Way 1. Cook Faster with Commercial Kitchen Equipment
Since many commercial kitchens prepare hundreds of plates of food a day, their equipment must be able to quickly prepare food. One type of equipment that can help cook foods faster is the commercial convection oven.. Not only is this device able to cook a lot of food, but it can do it much faster than a conventional oven. Convection ovens use a small fan to distribute the heat throughout the interior. This process reduces the cold air bubbles around the food, which speeds up the process and ensures the food is cooked thoroughly.
Way 2. Improve Taste and Quality with Professional Stoves and Ovens
One of the biggest differences between residential and commercial-grade kitchens is the amount of control the chef has over the settings. Home-use stoves and ovens do not have the same amount of precise control as commercial-grade ovens.. Having the exact temperature when baking and cooking is crucial to the food's taste.
Way 3. Prepare Ingredients Faster with Commercial Kitchen Accessories
Many restaurant kitchen workers spend most of their day "prepping" ingredients. This means all the ingredients must be prepared for use for that night. This can mean anything from chopping vegetables to making broth or sauce, so the head chef does not have to stop cooking to do mundane things like peel potatoes or cut carrots. Preparing ingredients in advance saves the restaurant a lot of time and money and many use commercial kitchen equipment like can openers, food scales,, and mixers to make the job easier for the prep cook.
Way 4. Keep Food Hot with Warmers and Holders
After the food has been cooked and plated, it still needs to go out to the customer. This process of cooking and serving is actually a delicate dance because there is so much timing involved. Appetizers need to go out first. Then, starters will need to be served before the mains, and of course, all the plates for one table need to go out at the same time. In many cases, restaurants do not staff enough waiters and servers to continuously serve the food or many kitchens will probably not have enough oven space or burners to cook a dozen plates of food at the same time. Food warmers and holders are necessary to keep the food fresh in case there is a delay between the time it is plated and the time it is served. These devices keep the food warm, which will help in efficiency by reducing the number of plates being sent back because of temperature issues.
Way 5. Cook Different Types of Food
There are many types of special cooking methods that cannot simply be achieved without special commercial-grade equipment. For example, although chefs can prepare crepes in regular pans over a stovetop, crepe makers can make perfectly cooked thin pancakes quickly and consistently each time. Other specialty devices that can help chefs cook different dishes include waffle makers, panini presses, brulee torches, and hot plates.
Way 6. Use Specialty Equipment to Free Up the Stove and Oven
The stove and oven are used frequently in the kitchen. They can do a variety of things, from boiling, frying, broiling, and a wide range of other functions. However, in a busy kitchen, the head chef must be able to control the traffic flow of food and must be able to maximize the stoves and ovens to ensure that dishes are cooked and served in a timely manner. Specialty equipment can be utilized in commercial kitchens to free up the stove and oven. For example, instead of boiling up a vat of oil on the stovetop for deep frying, a commercial deep fryer can be used instead, which not only cooks perfectly crisp food, but also frees up a burner for other jobs.
Way 7. Clean Dishes and Kitchen Utensils Faster
Most restaurant kitchens are stocked with enough pots, pans, and dishes to serve dozens of tables a night. However, certain types of food may be more difficult to clean off dirty dishes, like cheese or burned-in sauces. Commercial dishwashers can quickly clean numerous pots and pans at once. This means the kitchen staff can keep orders flowing, without worry that they will run out of clean utensils or pots for cooking.
Buying Commercial Kitchen Equipment on eBay
Most professional equipment suppliers will only sell to restaurants, caterers, and bake shops. For those who may want to purchase these for home use, or perhaps want to purchase used equipment to save on money should turn to eBay..
Finding Commercial Kitchen Equipment on eBay
Locating the right pieces of commercial equipment on eBay is fairly simple. If you have ever used an Internet search engine, then the idea is basically the same. Think of words or phrases that describe the item you want, like "countertop charbroiler&" or "commercial refrigerator.." Then, enter these keywords into the search box found on the front page or on top of almost any eBay page. Hit enter and you will be directed to the search results page. Click on each title link and read the description of the item and decide if you want to make a bid on it.
Reading and Evaluating Listings
Every item listed on eBay will have its own listing page.. This page should describe all the item's features, include pictures, and list any other pertinent information about the item, such as dimensions, color, and condition. It is important to read the listing page carefully to ensure the item is really what you want, as once you make a bid, it is very hard to retract it. Additionally, do not forget to read the other general information on the page, such as shipping costs, return policies, and other terms and conditions set by the buyer. This may contain important details that you need to know about purchasing the item.
Conclusion
Running a kitchen is a daunting task for most chefs, as there are many things to consider, from ensuring food safety to timing the dishes so they come out in the right order. The most successful kitchens not only prepare delicious and fresh food, but are able to satisfy their clients' needs and serve them in a timely manner. Commercial kitchen equipment is different from standard home appliances because it needs to accommodate a large volume of food, be of a high quality, and have safety features not normally found in residential cooking equipment.
Commercial cooking equipment can increase a kitchen's efficiency in a variety of ways. These appliances cook food faster, improve taste and quality of food, assist with preparation, keep food fresh, allow the chef to cook different types of food, free up the stove and oven, as well as clean pots and pans quickly. Whatever the type of commercial equipment, buyers can surely find what they need on eBay.