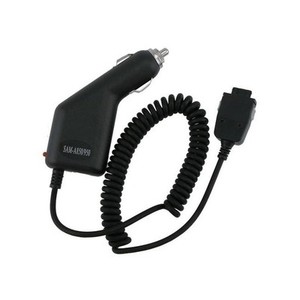 The cell phone is one of the most ubiquitous devices on the market today. Indeed, it would be difficult to imagine what life would be like without the cell phone. From checking in with the office to calling loved ones from far away, the cell phone has become a necessary part of day-to-day living. Perhaps that's why people ensure that their phones are fully charged before they step out of the house. The cell phone charger is just as important as the actual phone itself. Without the cell phone charger, users may find themselves stranded without any means of communication.
This buying guide aims to inform people about the seven must-have cell phone chargers every person should consider buying. First, the inner workings of cell phone chargers and batteries will be discussed. The seven must-have cell phone chargers will ensure the user will always have plenty of power in his or her phone by allowing them to plug in whenever and wherever they may be. Cell phone chargers are available from electronics stores, cell phone stores, and major retailers. However, those who want to save some money and shop from home should log on to eBay for a wide selection of mobile phone chargers..

How a Cell Phone Charger Works
Most, if not all mobile devices use lithium - ion batteries for power. These types of batteries take electrical energy and change it into chemical energy, which is stored in the battery cells. This happens when lithium-ions flow between the two main parts of a battery: the cathode and anode. The cathode is composed of lithium metal oxide while the anode is made of carbon, and these two parts are separated by an electrolyte conductor. When a battery is in charging mode, electrical energy is converted into chemical energy when lithium ions move from the cathode to the anode. Once the charger is removed, the battery takes the stored chemical and converts it back to electrical energy by allowing the lithium ions to flow back into the cathode. This process is repeated when the user plugs the cell phone battery back into the electrical power source.

Must-Have Cell Phone Chargers
People who always need to have their cell phone at full capacity or own several cell phones should consider purchasing more cell phone chargers. The top seven cell phone chargers users should have are the standard wall charger, universal cell phone charger, car charger, travel charger, desktop charger, emergency charger, and solar charger.
Charger 1: Standard Wall Charger
The standard wall charger is the type of charger that comes with most cell phones. It plugs into any normal wall outlet. Wall chargers use electrical energy from the electrical grid to charge the battery. There's no need to purchase additional accessories since everything needed comes in the box, and users can plug into almost anywhere that has a wall outlet, including cafes, airports, restaurants, and hotel rooms.
Charger 2: Universal Cell Phone Charger
There are actually different types of universal cell phone chargers, but the idea is the same; to charge any type of battery for any cell phone. The problem with owning different cell phones is that manufacturers don't always use the same type of plug. Some may use mini USB, some use micro USB, and some use proprietary plugs. That means people who own more than one cell phone need to take a corresponding charger with them at all times.
Universal chargers use one power adapter for several devices. Some universal chargers work by having one main power adapter that is plugged into the wall, and interchangeable plugs for cell phones. Therefore, instead of bringing several types of chargers, the user just brings several wires. Another type of universal cell phone charger uses clips that charge the battery. The owner takes the physical battery out of the phone, places it in between the clips of the universal cell phone charger, and then plugs it into the wall for direct charging.
Charger 3: Car Charger
For those who drive a lot or are going on a long road trip, the car cell phone charger is a definite must-have. Many modern cars today have an integrated power outlet just for charging mobile devices. However, for older cars, the cigarette lighter can serve as a power outlet, and many car chargers use a special type of plug that fits into this port. Car power outlets take electricity from the car's electrical system, which is powered by the car's battery. Car chargers can be fast chargers, trickle chargers, or rapid chargers.
Charger 4: Travel Charger
Millions of people travel each year, whether it's for holidays or for work, and cell phones are the best way to keep in touch with people back home. With airlines increasing their luggage fees every year, travelers must find other ways to pack lighter and smarter. Travel chargers are meant to be small and light so they can fit inside suitcases or small portable bags. "Travel charger" is actually a large generic charger that is meant to be brought on trips, and there are several ways manufacturers make these convenient for travelers. First, these can be standard wall chargers that are smaller and lighter than the ones that come in the box. Since many travelers are on the go, they must be able to charge fast and charge anywhere. In such cases, these travel chargers are made to charge quickly, or they come with a battery that can be charged anytime and used later.
Charger 5: Desktop Charger
The desktop charger uses a dock that can be placed on desk or table. The user simply places his or her mobile phone into the dock to charge it. Some docks may also offer synching with a laptop or computer. Many people prefer this type of charger because it reduces desk clutter and prevents accidents wherein someone may unknowingly unplug or knock off a charging phone from the table. This type of charger is also convenient because the owner has the charging station ready at all times. However, one drawback is that the phone can't be used while on the dock.
Charger 6: Emergency Charger
Sometimes, users forget to charge their phone or they simply aren't anywhere near a place where they can get some power. In such cases, an emergency cell phone charger can be very useful. These chargers use AA or AAA batteries that can charge the cell phone in a pinch. Though these may give the user anywhere from half an hour to an hour of power, it can be lifesaving in times of trouble. Some models may feature other ways to charge the phone, from a rechargeable battery pack to hand cranks that convert mechanical power into electrical power.
Charger 7: Solar Charger
Solar cell phone chargers works by taking energy from the sun and changing it into electrical power. These use small solar panels that soak up the sun's rays and store that power in the battery. When the user plugs in the mobile phone, the stored energy is transferred to the device. These are convenient, on-the-go chargers because they don't require anything else except the sun, which can be found in abundant supply in most parts of the world. These aren't just convenient, but they are environmentally-friendly as well, and those looking to reduce their carbon footprint should consider this type of charger.

How to Buy Cell Phone Chargers on eBay
eBay is one of the world's largest online marketplaces, and with so many sellers listing millions of items, you'll surely find all the must-have types of chargers on this site. If you don't have one, register for an account. It's free and all you need is a physical and email address.
Searching for Cell Phone Chargers on eBay
To do a search on eBay, just go to the front page or to Advanced Search. In the search box, type in the key search words that would relate to what you're looking for. If you're using Advanced Search, you can further specify parameters like category, price range, and other criteria to help narrow down your search. General keywords like "iPhone chargers" or "dock chargers" will come up with larger search results, but being more specific will get you closer to finding a specific product.
Buying Cell Phone Chargers on eBay Stores
If you want to buy several chargers at once, check out eBay Stores..Sellers from around the world put up their own online stores hosted by eBay. You can search the same way as you would on regular eBay, but instead of individual listings, you can find stores that sell chargers. This way, you can order two or more chargers from the same store and save some money on shipping costs.

Conclusion
The cell phone is a gadget that has changed the world, allowing people to be connected wherever they may be. However, this also means that people have put increasing demands on the mobile phone, and these devices are always in need of power. Thus, different types of cell phone chargers become necessary for many people. A cell phone charger works by providing electrical power to a battery-operated device, which then converts it into stored chemical energy that the device can use. Cell phone owners always need power to be able to use their phone to make calls, texts, and surf the Internet.
The top seven types of must-have cell phone chargers for phone owners are the wall charger, universal phone charger, car charger, travel charger, desktop charger, emergency cell phone charger, and solar charger. Each one has its own benefits and advantages, and many people own several types of chargers for convenience, and because of their changing needs. For those looking to buy one or several types of cell phone chargers, eBay is one of the best places to buy these and other mobile accessories. With so many sellers, people looking for these must-have cell phone charges will surely find what they're looking for on this comprehensive website.