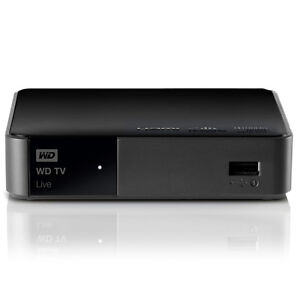 An internet or digital media streamer is primarily a home entertainment device that connects devices on a home network to one's home theater system or TV. This can be done through either a wireless or wired connection. Digital media streamers feature user interfaces that allow users to access their media libraries, and to search for and play back digital media files, while internet streamers let users stream music or TV shows to home entertainment systems. Although most people view these devices as no more than cable boxes, they are extremely versatile and have a range of uses.
Some digital media streamers are designed to handle specific types of media (like music and images, or music, images, and video), while others allow users to browse the internet or control live TV from PCs with integrated TV tuners. Additional capabilities include watching, recording, and pausing live TV, and storing and playing DVDs. Further, some media streamers have built-in speakers and displays, while others have to be connected to an output device like a TV or stereo system. In addition, some devices are designed to work independently, while others are built into other electronic devices (like gaming machines, DVD and Blu - ray players, or HDTVs). One should carefully consider which features one requires before buying a media streamer from an electronics store or an online source, like eBay. Media streamers can be used for far more than watching movies or TV.

7 Creative Uses for Media Streamers
Getting the most out of one's media streamer may mean getting a little more creative. The following seven ideas are a good starting point.
1. Interactive Music Centers
Media streamers can stream all kinds of digital media, not only video. They can be used to store and play music from online sources, from USB devices, or from computers. In addition to this, digital media streamers are capable of displaying album art and graphics while playing music from particular albums. If one were to get bored with one's music collection one could simply switch to digital radio, with the added ability to pause when necessary. Where a home entertainment system is designed to give one access to music in every room of the house, one can listen to an almost limitless selection while cooking, working, or relaxing.
2. Digital Photo and Art Displays
Digital media streamers make viewing images easy. One can display individual pictures or play a slideshow, accessing images from online sources like Facebook or Flickr, or from an external storage device. Showing friends breathtaking photos from one's most recent tropical holiday becomes simple and convenient, without the need to crowd around a laptop or PC screen. One can set a slideshow of one's favorite images to play in the background, or one can display one's favorite artworks via a modern medium, in crystal clear high definition. Instead of blending one's TV into the background when entertaining guests, one can make it a focal point and conversation piece.
3. Record and View Life or Social Events
Still images and photos do not always do life or social events justice. Imagine missing your son's first football game and reliving it only through photos. With a media streamer, one can view recorded home or amateur videos through one's home entertainment system, allowing one to feel like one was there. If another proud parent uploaded Johnny's perfect pass or the team's moment of victory to a video sharing site like YouTube, simply stream the video to the TV. One can upload home videos oneself, or share videos with friends or relatives who live far away, making everyone feel closer for a few moments.
4. Modernize Teaching Aids
Technological advances mean that teachers no longer rely on chalkboards, overhead projectors, and ancient film reel projectors to keep students' attention in class. Technologically savvy teachers can use media streamers to stream educational podcasts or videos to the classroom. In fact, students can be encouraged to create and produce content, like videos shot with cell phone cameras. Media streamers that feature web browsing abilities will allow teachers to display websites with information that is pertinent to the subject at hand, and a number of sites offer free curriculums. Encyclopedias and reference books are available in digital format and can be used for additional information.
5. Learn a New Language, Read the Paper, or Visit Far Flung Places
Internet or digital media streamers that allow web browsing give one access to the internet via one's home entertainment system. One can browse while relaxing on the couch, spending an evening learning a new language, catching up on the day's news, or planning a holiday to an exotic location. Using a larger screen and enhanced sound will enrich one's online experience a great deal. If the holiday is a long-term goal, why not spend some time on a virtual visit, exploring a new place and making a list of worthwhile attractions? As with most online pursuits, the options are endless and are limited only by one's imagination.
6. Broadcast Presentations
Digital media streamers can be used in the office as well as the home. Instead of investing in a projector, one can use a digital media streamer to display presentation materials, especially in multimedia formats or where a slideshow has been uploaded to a website. One can display photos of projects to show clients how work is progressing or to underline facts about creative processes. Videos can be used to reinforce marketing ideas or to explain difficult concepts. Again, one is limited only by one's creativity.
7. Broadcast Promotional or Informational Materials
Where a business has a waiting area that is often filled with customers, or where there is a space where people gather (like a retail area or showroom), digital media streamers can be used for marketing or informational purposes. Materials can be uploaded to the company's website and streamed via the internet, or they can be stored on the device itself or an external storage device. Industry related informational videos can be used to educate clients about the products or service one provides, with the benefit of letting customers know what is available to them.

Buying Internet or Digital Media Streamers on eBay
Stand-alone internet and media streamers are listed in eBay's Electronics section, in the TV, Video & Home Audio department. Use the onscreen menus to decrease the number of options available according to your preferences. It is important to bear in mind that media streamers are integrated in some electronic devices, like certain DVD players, Blu-ray players, or gaming systems. You should carefully research internet and media streamers before buying as an integrated device may be more useful to you. If you prefer not to browse the available selection, type a search phrase or keyword in the search box for more specific results. Choose the most appropriate category or characteristic to narrow your search, or use the advanced search feature to increase or decrease the number of search results returned. Pop over to the eBay Stores section to see more listings.
Know Your Product
You should be sure that you have chosen the product you are looking for before you place a bid or buy an item. Read the item description from start to finish, paying attention to details like the item's technical specifications, application compatibility, and condition. Some sellers provide photos of the products they sell and you should check these carefully before you commit to a purchase. If you have any questions about the item or the seller's terms and conditions, use the "Ask a Question" link to contact the seller.
Know Your Seller
Once you are sure of your product, take some time to get to know the seller. eBay's seller feedback function allows buyers to leave feedback about seller's products and service. This allows sellers to build a reputation online and gives other buyers the opportunity to see what the rest of the eBay community has to say about specific sellers. To see this information, click on the number next to the seller's username, and don't forget to take the number of sales completed into account. Also check the seller's terms and conditions of sale, paying close attention to the payment methods that the person accepts. You should never pay for things using an instant transfer method like Western Union. Some sellers also allow returns or exchanges, and some offer a money back guarantee. You should keep an eye on shipping and handling costs, adding these to the item's selling price to determine the total price. Some sellers offer free shipping and handling.

Conclusion
Although internet or digital media streamers are most often seen as part of a home theater system, these devices have a host of additional features and functions. They can be used in the workplace, in the classroom, to listen to music, view photos or graphics, or to view home videos. One can use the internet or a storage device like a hard drive as a data source. As some devices have web browsing capabilities, the options are nearly endless. eBay offers a range of stand-alone internet or media streamers, as well as integrated devices, guaranteed to keep the creative juices flowing.