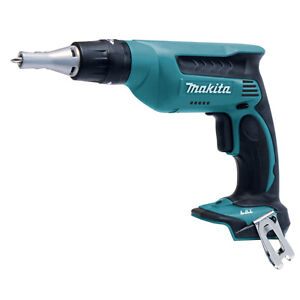 Screwdrivers are used for a wide variety of household projects. From assembling furniture to putting up shelving to building a shed for the backyard, screws and screwdrivers are key elements in most projects. Screws can hold together metal, wood, plastic, and a variety of other materials, providing stability and structural integrity for anything from cabinets to doghouses. Using an electric screwdriver saves users time and energy by automating a part of the building process and by allowing them to undertake projects that are more complex.
Since electric screwdrivers, both corded and cordless, are in high demand as timesaving power tools, manufacturers have developed a wide range of options for users. The number of choices available may be overwhelming for buyers, especially those who are choosing their first electric screwdriver. This guide will explain the function and history of screwdrivers and will present some of the benefits of using a cordless screwdriver. It will also suggest physical locations (such as hardware stores) and websites (such as eBay) where buyers can find a selection of cordless power tools, including cordless screwdrivers.

About Screwdrivers
In order to thoroughly understand the benefits afforded by a cordless electric screwdriver, buyers should first understand the origin, development, and function of screwdrivers.
The History of Screws and Screwdrivers
Screwdrivers can be traced back to the latter part of the Middle Ages. From evidence found in "The Medieval Housebook of Wolfegg Castle," these tools seem to have been developed in France or Germany sometime in the late 1400s. In France, the earliest form of the screwdriver was called the "tournevis" (turnscrew), while in Germany it was dubbed the "Schraubendreher" (screwturner).
Screws were implemented as fastenings for jousting armor, including breastplates and backplates. They were even used in some helmet designs. To fasten these screws, the squires or servants would use simple screwdrivers with pear-shaped handles.
Later, the uses for screws and screwdrivers expanded to the area of machinery and furniture construction. As the design of the screw itself became more refined and more useful, screwdrivers become a common and necessary tool for builders and artisans. The rise of industrial manufacturing correlates with the increasingly widespread use and diversification of the screw and the screwdriver. In the early 1900s, a new form of the socket screw that featured a cruciform shape was invented and patented by Henry F. Phillips. His creation resulted in the birth of the classic Phillips screw and its corresponding Phillips screwdriver. The Industrial Revival that followed the Great Depression saw a resurgence in popularity for the Phillips screw, which is still lauded as the most popular type of screw in the world. Most manual screwdrivers today have a hexagonal shape to their handles to create better torque. Most households include at least one manual screwdriver, and many also have an electric screwdriver for more labor-intensive home projects.
The Function of Screwdrivers
Screwdrivers are used to rotate a screw and drive it deep into a piece of wood, plastic, or some other material. Screws typically hold things together, employing a spiral design for added security and stability. Normal manual screwdrivers are powered by the human hand and wrist. The user sets the tip of the screwdriver into the appropriate groove on the head of the screw and twists the screwdriver. This motion rotates the head of the screw and drives its spiraled shaft into the material. Electric screwdrivers work in a similar way, except that the rotating power is not exerted by the user, but is instead provided by the motor within the body of the electric screwdriver.

6 Benefits of Cordless Screwdrivers
Electric screwdrivers, whether cordless or corded, are more effective than manual screwdrivers are. They spare the user's wrist and eliminate some of the fatigue that is associated with driving every screw by hand. They also save time, allowing users to spend more time planning and assembling, thus permitting projects that are more complex. Cordless screwdrivers in particular have several advantages over their corded counterparts.
1. Portability for On-the-Go Users
Perhaps the most obvious advantage of cordless screwdrivers is their portability. Corded screwdrivers are limited to buildings and homes where they can be plugged in, and they have to be used within a certain number of feet from an electrical outlet. While their range can be increased with an extension cord, it is usually limited to several feet.
A cordless screwdriver, on the other hand, is battery-powered. It does not rely on power from a standard electrical outlet. As long as it is regularly charged to its full capacity, it can be taken beyond the range of a regular corded screwdriver and can be used at the owner's convenience. Owners can even use it outdoors if necessary.
2. Flexibility for Unique Situations
Closely related to its portability is the cordless screwdriver's second advantage: flexibility. Because it is not tethered to a specific electrical outlet, the cordless screwdriver can be used in a number of different positions and situations. Users may have to lie on their back inside or underneath a shed, cabinet, or piece of furniture that they are assembling. They may have to place their arm at an awkward angle to achieve the right position for inserting the screw. With a manual screwdriver or a corded electric screwdriver, such maneuvers would be difficult or even impossible. With a cordless screwdriver, however, the feat is much more manageable.
3. Compactness for Easy Transport
Cordless screwdrivers are sometimes a little more bulky and heavy than corded screwdrivers are due to the battery that is housed inside them. However, they are easier to transport since users do not have a power cable to worry about. Owners of corded screwdrivers have to ensure that the cable is securely stowed for transport to a job site. They must make certain that the cord does not become tangled or damaged by other equipment in their work bag while they are en route to the job site.
4. Safety for Users and Others
For most jobs and home projects involving power tools and construction materials, safety is a key concern. Electric screwdrivers with cords may pose a danger in some situations, since the cord could become tangled in materials or in equipment and cause a heavy object to topple onto the user. Cords also pose a risk to other workers or other inhabitants of the household who might pass by where the user is working. If those passersby do not notice the cord, they could trip and be injured. Cordless screwdrivers eliminate all of these risks, providing a safe, compact tool for the job.
5. Versatility for a Variety of Projects
A cordless electric screwdriver can be used to assemble a piece of furniture, like a table or a home entertainment center. Users who need to install a ceiling fan or fix a cabinet will probably make use of their cordless screwdriver. However, the cordless screwdriver's abilities shine with larger projects such as the fabrication of a tool shed or the building of a deck. Professional repair people might carry along a cordless screwdriver for their day's work. Woodworkers and furniture artisans will likely include this versatile power tool among their supplies as well.
6. Efficiency for Rush Jobs
While both corded and cordless electric screwdrivers can be labeled as efficient, cordless screwdrivers save users even more time. Users of a cordless screwdriver do not have to take the time to locate an electrical outlet at their job site. All they need to do is plug it in for a charge as needed and then simply turn it on when they are ready to use it. Those who use their cordless screwdrivers daily often charge them overnight so that they will be ready to go for the next day's work.

Buying Cordless Screwdrivers on eBay
Most department stores or other brick and mortar stores that include a home improvement or tools section will likely have some cordless screwdrivers for sale. However, a wider selection and a broader price range are typically available online from websites like eBay.
Searching for Cordless Screwdrivers on eBay
On eBay's homepage, click on the Home, Outdoors & Decor portal, then click the Home & Garden category, and then select Tools. From there, choose Power Tools, and then click Screwdrivers. For a quicker search, enter "cordless screwdrivers" into eBay's search bar. You can also save the search if you want eBay to let you know whenever new cordless screwdrivers are listed for sale.
Knowing Seller Background
As you shop, take note of listings that bear a Top Rated seller seal, offer free shipping, or specify a return policy. These sellers are likely to provide you with a satisfactory transaction and a good product. Top Rated sellers are those who have received consistently good feedback from other eBay buyers. If you need to ask a seller for more details or for some photos of the item being listed, just click Ask a Question on the listing page. You can also go to the seller's profile and select Contact Member on the profile page.

Conclusion
For many household projects, an electric screwdriver is an essential piece of equipment. This power tool offers faster, more secure insertion of screws and helps users to conserve both their energy and their strength as they work. Cordless screwdrivers offer the benefits of portability, versatility, safety, efficiency, flexibility, and compactness. They are easier to carry anywhere and can be taken to any work location in the house, garage, backyard, or any other location. If a brand-new cordless screwdriver is outside the price range of buyers, they may want to consider purchasing a "like new" or a lightly used cordless screwdriver from a trustworthy seller. If possible, they should test the screwdriver before completing the purchase. If a physical test is not possible, detailed photos and possibly a demo video of the screwdriver in action should provide enough assurance for buyers. With some careful thought and a little research, buyers should be able to find a cordless screwdriver that will provide effective, durable service for all of their building or assembly projects.