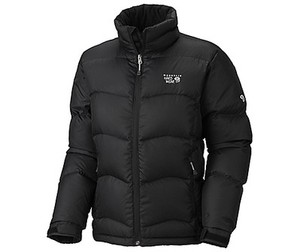 Down jackets and vests have always been popular items of clothing for men and women. Down jackets are especially popular for those with harsh winters and low temperatures most of the time or for those who enjoy outdoor activities, like climbing or skiing.

Down jackets are especially important for those who venture outdoors into the wilderness. Having the right clothing, accessories, and shoes is essential to having a good time, and can also save you in serious conditions. Having a warm jacket can be the difference between pushing to the top of that peak for the incredible view or turning back to be warm by the fire. Down is the most efficient insulator with the highest warmth-to-weight ratio. Down is also very resilient and resistant to compression, so you can stuff it in your packs time and time again with no show of wear.

These jackets have a reputation for their good insulation ability, light weight, and durability. However, the quality of a down jacket needs to be good if its advantage is to be enjoyed to the maximum. There are many proclaimed high-quality brands on the market, such as Canada Goose, Marmot, The North Face, and REI, and it can be overwhelming to choose. Important features to consider when selecting a down jacket include warmth, water resistance, compressibility, style (slim fit or regular fit), durability, features, accessories, and weight. Discover five tips and bits of advice for shopping for a down jacket to ensure that you are purchasing the correct jacket for your needs and lifestyle.

What is a Down Jacket?
A down jacket is a warm jacket filled with the soft feathers of a duck or goose, and the outer layer is usually made of materials like nylon or polyester. Down, the soft feathers mentioned, is usually taken from the breasts and wings of the duck or goose. Down is the material that provides the insulation that makes down jackets so warm, as they retain heat inside the jacket. The fluffier the down is inside the jacket, the more air gets trapped inside the jacket, and the higher the ability of the jacket to keep out the cold. However, today, most down jackets are not made of pure down and are often mixed with other materials, such as feathers.
Synthetic vs. Down
Whether to buy synthetic or down is the first decision to make when it comes to buying your outerwear. Down is much warmer for its weight, breathes better, and compresses better, but when it gets wet, it loses its ability to keep you warm. Synthetic jackets are more durable when it comes to cuts and holes. A hole in your down jacket triggers a leak of feathers and down, whereas synthetic jackets do not leak in this way. With this being said, a down jacket has a much longer life of about 20 years, whereas synthetic jackets are only good for about five to 10 years.
Hydrophilic vs. Regular
Hydrophilic down is the latest technology meant to improve on the material's lack of water resistance. This new, expert technology is still in testing, and there are both advocates and doubters. One main concern is that down is prized for its durability, and it is still 100 percent unclear if the process of hydrophilic makes the down less durable.
Tips for Buying Down Jackets
It is not enough to just buy any down jacket; one must choose the jacket appropriate for his or her lifestyle. Different factors come into play when finding your perfect down jacket, for instance, men and women have different needs, as does someone who lives in the city versus the mountains. To reap the utmost insulation and benefits of down jackets, you must understand your needs and how to find the best product on the market to fulfill your needs. The tips below can teach the buyer the several aspects that should be looked into before purchasing the down jacket.

It is important to keep in mind for what you are going to use the jacket. If you will be moving quickly at low altitude in moderate temperatures, then a light down jacket like the Canada Goose Lite Down Hooded Jacket would be an ideal choice for you. These jackets are ultra-light, compressible, and great for low-altitude rock climbing, ice climbing, or backpacking trips. However, if you are planning to go into much colder temperatures and at a much higher elevation, then a heavier down jacket is a better choice for you.

Tip 1: Take Note of the Jacket's Fill Power
A down jacket's fill power is a number that represents the fluffiness of the jacket relative to the insulating value of the down. In more accurate terms, it is the number of cubic inches that one ounce of down fills. A bigger number usually represents better insulation. Fill power depends on several things, including the type of down used, such as feathers, duck, or goose. A down jacket with a fill power of 550 and above is a good buy, and anything above 750 provides excellent insulation. A down jacket with a higher fill power is usually more compressible. The higher the fill power, the more insulating ability an ounce of down has.

Beside the jacket's fill power, another number that is usually listed in a down jacket's information is the percentage of down in comparison with regular small feathers in the jacket. The number may look something like this: 80/20, 90/10, and so on. The first number is the percentage of down in the jacket, while the second number is the percentage of feathers. The higher the first number, the better the quality of the down jacket.

Typically, the down rating over 700 can be very expensive. Most commercially available down only has a fill rate of about 550 because it comes from immature geese or ducks, whereas higher-quality down comes from mature birds.

Tip 2: Check the Weight of the Down Jacket
The buyer should purchase a down jacket according to his or her needs. If she is purchasing the jacket for use on backpacking journeys or travel outdoors, then a lighter down jacket would be a better buy since, in this case, the jacket does not weigh the wearer down and decrease her speed. For general use, though, a bulkier jacket may be needed. A down jacket with a 500 fill power has to be bulkier and heavier than a down jacket of 800 fill power to offer the same kind of warmth. So, for the lightest weight, it is preferable to buy jackets with higher fill powers.

Tip 3: Mind the Material
In addition to the materials used to insulate a jacket, the shell materials, key features, fit, and style should also factor into your decision. It is important to research the outer material as much as you research the insulation. The outer shell and lining of the jacket have a tremendous effect on the durability, weight, warmth, and water resistance of the jacket.

You should know if the shell has been treated for water resistance. Gore-Tex is a great exterior feature for down jackets. It is a waterproof and breathable fabric membrane that can repels liquids but allows vapor to pass through it. Gore-Tex is designed to be lightweight for all weather use. Wind and water resistance is key if you are using your jacket for outdoor activities, but if you are just planning to wear it for an evening walk with your dog, then it is less important.

The two commonly used materials to form the outer layer of a down jacket are nylon and polyester, since they are durable and can withstand harsh conditions better. However, when purchasing a jacket, be sure to inspect the material to ensure that no feathers or down are poking out of it, as this means that the material is not sturdy enough to support the down material inside. To be very sure, compress the jacket and check again. If the material passes both these tests, then it is likely strong enough and does not degrade with wear. Also, try to buy a down jacket that has an extra layer laminated onto the fabric, as this increases the jacket's ability to keep out water and
keep the wearer dry and warm.

The materials of the jacket also factor into the overall weight of the jacket. For reference, a typical lightweight model weighs about 9 oz., and only 3 oz. of it are comprised of down. The rest of the weight is made up of the fabric, zippers, accessories, and other features of the jacket. The shell fabric of jackets is an important factor in your warmth and protection from the elements. Different fabrics have different durabilities. While thinner and lighter materials are more prone to abrasion, when backpacking, hiking, or climbing, jackets with lighter materials and a high warm-to-weight ratio are usually preferable as they are more compressible and light to carry.

Tip 4: Construction Check
Down jackets are constructed in a number of different designs, including the tube wall design, which has smaller baffles, or compartments, or the box wall design, where the jacket is constructed of two outer layers, as well as many others. There is a dispute over which designs are better. Down jackets with larger compartments allow the down inside to bunch up with use, creating bald areas inside the jacket and letting cold air pass through it. It is not just the stitching that the buyer must pay attention to; the buyer must ensure that the down jacket is made for use by a woman, as women's down jackets have a different construction than men's jackets. Therefore, do not attempt to purchase jackets that are made for men when the wearer is going to be a woman. Nobody wants a jacket that is so big they look like a giant marshmallow. A flattering jacket typically fits the wearer well in the sleeves and torso and is the right cut for your body shape whether that is slim fit, athletic, or classic. Whenever possible, try on
jackets before purchase.

Tip 5: Check for Other Features
Many down jackets come with other features that should be examined, like hoods, zips,pockets, adjustable hems, and so on. The buyer should consider carefully whether it is worth paying extra for such features. For example, a hood may not be convenient in situations where the buyer has to wear helmets or other kinds of head gear, but at the same time, it may be useful to keep one's ears and head warm and dry in the event of rain or heavy winds. As for zips, front zips should ideally have overlap panels so that the heat is not lost at the zipper area. A two-way zip may be helpful for better insulation as well.

Most down jackets have pockets either on the outside or inside, but some have pockets on both sides. The type of pockets that the jacket contains are important, not the number of pockets. If the buyer likes to keep things in her pockets, then perhaps zipped pockets would be a secure option. For women with hands that often get cold, having hand warmer pockets on the outside of the jacket is certainly helpful. On another note, adjustable hems on a jacket can provide more control to the wearer when it comes to heat regulation, as do drawcords and hook-and-loop straps. So when it comes to features, usually more is better, but be sure to know first whether it is worth paying extra for such features

The five tips above should give the buyer a good idea of what to look for when shopping for down jackets, which can be purchased from winter coat apparel stores, some department stores, online retailers like eBay, or even a down jacket tailor who custom-makes the jacket for the buyer.

Buying a Down Jacket on eBay
eBay is one of the best places to shop for clothing of any type, as thousands of listings can be found for any particular clothing, which holds true even for down jackets. To find the perfect down jacket, use the search bar and type in a keyword, such as "women's down jacket," then narrow your selection based on size, color, material, brand, style, or price range, among many others. Purchase a new or used down jacket for a reasonable price, in a wide variety of styles including jackets with fur accents, patterned fabric, or with added features such as hoods and pockets.
Buying Down Jackets
It is helpful advice to remember that higher-quality down jackets tends to come at a price. In essence, you pay for what you get. Depending on what you are using your down jacket for, it is recommended that this is one article of clothing you do not skimp on. eBay has a ton of listings for high-quality down jackets available for purchase.These are usually cheaper than the typically listed price, but the same high quality.

Once you see a listing you have an interest in, just click on it and you are presented with more information regarding that particular down jacket. The condition, price, and features of the jacket are usually listed clearly, but if you have any more questions, contact the seller and request the specific information you require. Items on eBay are sold in many different ways, and you can learn more on this by visiting the About Bidding page. It is recommended that you register if you want to purchase an item on eBay and you are not yet a member, but alternatively, you can also make a purchase as a guest. Once you sign in, you can send payment to the seller and very soon, the item is shipped to you.

Conclusion
In short, down jackets are some of the best types of jackets one can own if staying warm is the main advantage for which the buyer is looking. To buy a good jacket, the buyer must look at several aspects including the material, construction, fill power, and other features of the down jacket. Learning more about the different types and designs of down jackets means that the buyer can have the confidence that she purchases a quality jacket for her use.