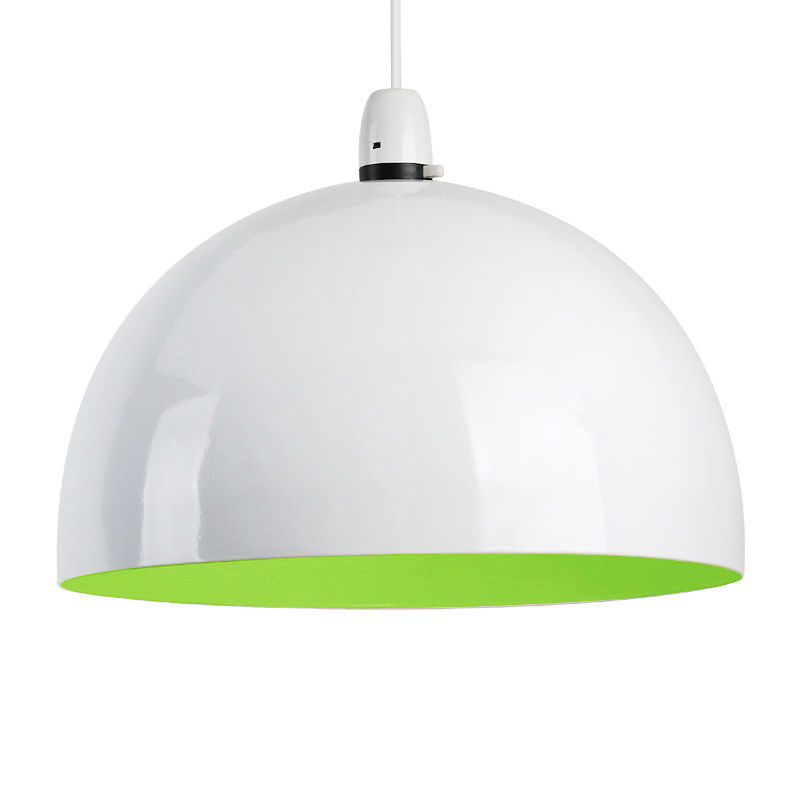 A house won't truly be a home without some form of lighting to illuminate the space, create a sense of warmth, and make it practical for nighttime use. With hundreds of different lighting fixtures styles and designs to choose from, however, many individuals struggle to determine which is best for their own living space. Pendant lights are a wonderful choice that homeowners should consider.
What Are Pendant Lights?
The most basic definition of a pendant light is a light fixture that hangs down the ceiling by a cord or a chain. These lights are sometimes called drop lights or suspended lights, and they are a common way to upgrade a space that previously had just a standard ceiling light. Pendant lights may be hung alone, but they look even better when in groups of three or more, and they serve a design purpose as well as the more practical issue of illumination.
1. Pendant Lights Are Versatile
Perhaps the number one reason to choose a pendant light for the home is because this light fixture option is so versatile. Many people enjoy the look of contemporary pendant lights, but there are plenty of different options available. Homeowners might gravitate toward a more simplerustic pendant light, or they may be interested in a formal glass pendant light. Pendant lights can be made from nearly any type of material, they come in a variety of sizes, and they can be found in just about every color imaginable. The versatility of pendant lights is a big plus, especially when homeowners want to incorporate this light fixture style into an already decorated space.
2. Pendant Lights Can Upgrade an Ordinary Space
A pendant light fixture can be a dramatic change from more ordinary ceiling fixtures. By suspending a pendant light from the ceiling, homeowners are adding an extra layer of interest and design to the space. In contemporary spaces, a grouping of red, white, or black pendant lights is an exciting and modern statement. In a historic home associated with a specific time period, a rustic pendant light can help place visitors directly into that age. For this reason, pendant lights are becoming increasingly popular in mid-century modern homes as well as rustic, rural cabins.
3. Pendant Lights Are Easy to Install
Another reason to consider pendant lights for the home is the easy installation process. Many individuals are wary of installing light fixtures to the walls because it can cause structural damage that is difficult to cover up if the light ever needs to be removed. Pendant lights, however, hang from a thin cord on the ceiling, which means that they take up a minimal footprint and can typically be installed in just minutes by anyone with a bit of DIY experience.
4. Pendant Lights Offer Softer Lighting
While lighting is a necessary element of an interior living space, harsh lighting can feel unpleasant and unwelcoming. Incorporating softer lighting in the home through the use of hanging lights is a simple way to create a softer, warmer glow in the living space. Plus, a hanging pendant light is often installed in multiples, which allows each to emit less light because they work together to brighten a space. Three-light pendant light fixtures are an effective way to get the grouping effect, complete with softer light, with just a single item.
5. Pendant Lights Are a Practical Task Lighting Option
While pendant lights add a design element, a soft glow, and plenty of aesthetic appeal, they also serve a very practical purpose as a type of task lighting. When installed overhead, pendant lights can create a focused light that works well above desks, beds, or couches. This allows users to see clearly when enjoying tasks like reading, sewing, drawing, or writing.
Finding Pendant Lights on eBay
Pendant lights are widely available at brick and mortar stores, but they are also very easy to find at online retailers like eBay. Anyone interested in purchasing pendant lights but unsure about where to begin might want to start by browsing the Lamps & Lighting category on eBay, which offers thousands of choices to consider. To find something more specific, users can type in a search term for a particular pendant ceiling light fixture in the search box of any eBay page.
Conclusion
Pendant light fixtures, which hang suspended from the ceiling alone or in a group, are both practical and beautiful additions to the home. They are available in a variety of materials, colors, and prices, which means that homeowners can find the right model for their space, their personal sense of style, and their budget.