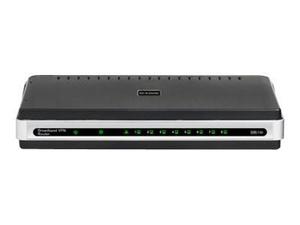 It's no secret that the Internet has changed the way people live their lives. People are more connected to the world than ever before, no matter where they are. However, with the invention of Wireless Fidelity, more commonly known as Wi-Fi, people today live in a world that is connected 24/7, without being tied down with physical wires. Wi-Fi allows computers and other devices to connect to the Internet without being connected directly to a modem. This is all made possible by wireless routers. This guide aims to acquaint the user with how a wireless router works, the factors that affect Wi-Fi capabilities, and ways to improve Wi-Fi signals. Wi-Fi routers can be purchased at almost any computer store, big box store, and some departments stores. Another good option is purchasing on eBay, which can give buyers a wide array of choices and better prices.
How a Wireless Router Works
Wireless routers work on a simple principle. These devices take data from an existing Internet connection and turn it into radio signals transmitted by an antenna. The computer or other Wi-Fi capable device needs to be outfitted with its own Wi-Fi antenna to receive and decode these signals. These radio waves are similar to cell phone and walkie-talkie waves, but instead of converting and transmitting sound, they use ones and zeros. There are certain factors that make wireless routers distinct from radio waves:
They relay information at 2.4 GHz or 5 GHz frequencies. These are much higher frequencies than TVs or cell phones, because they need to carry more data.
They can move between three different frequency bands, which means more than one device can use the router at the same time and minimize disruptions in the signals.
They utilize different types of 802.11 networking standards. Different standards have different speeds and capabilities:
| Networking Standard | Speed and Range | Description |
| --- | --- | --- |
| | Maximum 54 Mbps at 50 Feet | Uses signals in the range of 5 GHz, allowing it to dodge interference from other consumer electronics; occasionally has difficulty dealing with physical barriers like walls and floors |
| | Maximum 54 Mbps at 50 Feet | Uses signals in the range of 2.4 GHz and can operate on unregulated signal frequencies; this makes them susceptible to interference from common household electronics; these routers can easily overcome physical obstructions |
| | 300 to 450 Mbps at 175 Feet | Operates on both 5 GHz and 2.4 GHz and has a longer range than the a and g standards |
In many cases, the most expensive option isn't always the best. For example, for people who live in studio apartments, an inexpensive router with a small range could be good enough. The size of the home or office and how many people will use the routers are two main considerations when choosing a type of connection.
Factor 1: Distance Between the Router and Connection Points
The first and obvious factor that affects a wireless router's capabilities is the distance between the router and the device trying to access the router. Wi - Fi routers have various ranges, from 50 to 175 feet, but as the distance grows, the signal weakens. For apartment dwellers or those with small homes, this usually is not a problem. For people living in large homes or those in restaurants and cafes, this can be the reason why Wi-Fi signals are so weak or why they can't get a signal at all in some areas.
This problem can also affect people living in multi-level homes. While many believe routers transmit signals in a circular pattern, like the ripples made in a pond, this is untrue; Wi-Fi router signals actually move horizontally in beam pattern, similar to a spotlight, making the whole signal pattern look more like a flattened circle. This means that the areas right below and above the router will have a weak signal.
Solutions
The easiest solution would be to move the router to an area where it is unobstructed or move the devices closer to the router when in use. However, it is also possible to increase the range of Wi-Fi signals with Wi - Fi boosters, Wi - Fi repeaters, or by upgrading the router antenna.
Factor 2: ISP Speed
The next obvious factor that may affect a wireless router's capabilities is the speed of the Internet Service Provider, or ISP. ISPs ultimately determine the speed of the connection, and since studies have shown that the use of a wireless router can reduce speeds by up to 30 percent, that means slower Internet speeds will mean a slower Wi-Fi connection. Of course, the speed provided may depend on how much a user pays. ISP rates and pricing vary depending on the company, and some may offer higher speeds for more money. However, some ISPs can change configuration or install filters and other network controls that may affect speed. It's also possible that an ISP is unreliable and experiences frequent outages.
Solutions
First, determine the speed of the ISP provider. If it's not very fast, then it may be time to upgrade to a better plan or a faster router. Also, it may be wise to give the ISP a call to see if any configurations have changed. If the problem is an unreliable ISP, it may be time to switch companies.
Factor 3: Walls and Other Interference
Although Wi-Fi radio waves are invisible to the naked eye, they can be affected by physical barriers like walls, floors, and metal objects. Radio waves are capable of passing through some obstructions easily. Drywall, glass, and plywood are materials that easily allow Wi-Fi signals to pass through. However, many walls today are built of thicker and sturdier materials, like brick, cement, and stone. These can deflect Wi-Fi signals and shorten the range or slow down the speed of a router. Metal absorbs Wi-Fi signals, and many older houses are built with chicken wire sandwiched between layers, blocking any sort of radio waves.
Router signals can also be interrupted by interference by other appliances in the home that use the same frequency bands as the router. These include microwaves, cordless phones, video cameras, fluorescent bulbs, elevator motors, digital satellites, and even other wireless routers in the area.
Solutions
Moving the wireless router to a different area can definitely help prevent the signals from being blocked or interfered with by walls or other devices. Additional signal boosters or repeaters can help extend the Wi-Fi range, but it may be better to look at different Wi - Fi directional antennas to aim the router directly at devices, windows, thinner walls, or doors to allow the signal to move through the home unencumbered.
Factor 4: Number of Devices Online
Wireless routers have a limited bandwidth, and having too many devices connected to the router at the same time can slow down Internet speeds dramatically. People connect to the Internet in a variety of ways, such as their laptop computers, smartphones, tablets, media streaming devices, etc. Multiply that with the number people sharing the connection and the connection gets choked, slowing down Internet speeds for everyone.
Solutions
If there are just too many people using the Internet at the same time, an additional Internet connection may be needed. It's also possible to limit the number of devices connected to the Internet at the same time. In many cases, there may be outsiders accessing the router and slowing down speeds. A strong Wi-Fi password should be installed at all times.
Factor 5: Outdated Wireless Router
Technology changes all the time, and wireless routers are no different. If a wireless router is too old or too outdated, it may not be able to function as well as newer routers. Any electronic gadget can suffer damage from heat over a period of time. When this happens, it can have difficulty sending and receiving signals.
Solutions
Outdated routers simply need to be replaced with newer wireless routers that comply with current Wi-Fi standards. Damaged routers can be repaired; however, in many cases, buying a new router will save the user time and effort.
How to Purchase a Wireless Router on eBay
While it is possible to purchase wireless router at computer and big box stores, eBay can provide buyers with a wide range of choices and better prices than most brick-and-mortar stores.
Searching for a Wireless Router on eBay
The best place to start looking for a wireless router on eBay is in the search box on the homepage. You can use any term related to the type of router you're looking for, such as "802.11 n routers" or "Netgear routers." Depending on the words used, typing in search terms can result in hundreds or thousands of results. These results are organized by "Best Match" by default, but they can be sorted in a variety of ways using the "Sort by" dropdown menu on the top of the results page.
Buying a Wireless Router in eBay Stores
eBay Stores is a section on eBay where sellers from all around the world put up their virtual storefronts. Searching for particular items in eBay Stores is just like searching on eBay, but it's also possible to browse through different stores and look at all the items they sell. This is a great way to find multiple items that can be bundled together to save on shipping.
Conclusion
The Internet lets people connect to the world, and Wi-Fi allows them to live life free from wires. Although there are many brands and models of wireless routers on the market, they all work on the same principle. Routers convert data into radio waves that are transmitted, and then received by computers and other devices. There are five main factors that affect wireless router capabilities, including the distance between the router and connection points, ISP speed, walls and other interference, the number of devices online, and the router itself. When buying a wireless router, it's possible to purchase them at physical locations, but eBay can provide buyers a greater level of choice and convenience.