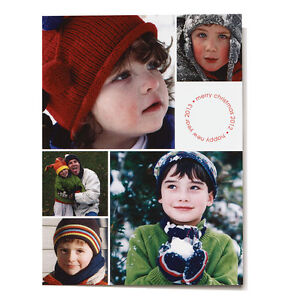 You may be familiar with those moments when you see a great photo opportunity, grab for the digital camera, and shoot. Then you find that the photo really does not live up to your expectations. It may be too dark, too bright, or have a person stepping into the edge of the image. Many people know how they want their image to look, but don't know how to get it. Most professional photographs that look amazing were not simply taken that way. The photographer took the shot, and later went back to his computer and edited the image to look perfect. For the average consumer, getting great images to be proud of need not be difficult. With a few basic photo editing tips, that so-so photo can be easily edited using some user-friendly photo editing software, to create that memorable image worthy of sharing with family and friends. For 5 basic photo editing tips for the average consumer, as well as some useful information about some popular photo editing software available on eBay, continue reading below.
Tip 1: Crop Away Unwanted Background
One of the most common complaints from the average camera user is the unwanted object that, somehow, crept into the edge of an otherwise great image. Cropping an image can remove unwanted objects from the edge of an image, remove a blurred foreground or background, and is also a great way to center an image, placing focus on the actual intended object. Cropping an image is very simple. The cropping icon is shaped like a picture frame and, once it is selected, the user simply uses the cursor to drag the edge of the image to the desired point. Cropping an image can be a great way to remove unwanted distractions from a photo. With the quality of digital cameras and their pixel levels today, cropping large portions of an image to focus on the main focal point of the shot is easy.
Tip 2: Straighten the Image
It is a common result in many images, where the focal point of the image is actually uneven. This is often the result of trying to take a picture quickly, wanting to capture a special moment and not having the camera level. Sometimes the average photographer does not notice that an object in the shot, such as a horizon or the vertical edge of a building, is on a slant. They only realize this upon viewing the image when downloading it. Often, this unevenness can mean a great photo looks just average. Editing a photo so that it is straight is something even the average consumer can do with relative ease. Many types of editing software enable the user to rotate the image.
A software package that enables the user to rotate an image by a degree, or even by fractions of a degree at a time is ideal. This enables the picture to be leveled accurately. One tip to remember when leveling an image is that, if the degree of rotation is not correct, the editor should undo the rotation and re-enter another degree of rotation. If the image is edited rotation on top of rotation, the result may be a blurred image. Editing an image with only one rotation will ensure the final image is not blurred in any way. Once the image is level, it can then be cropped, resulting in an image even the most amateur of photographers would be proud of.
Tip 3: Remove Red-Eye
The presence of red-eye in photos can make even the best photo look a little ghastly. The good news is that it is one of the easiest photo flaws to edit. Red-eye is caused by light from a flash that reflects off the retina of the eye. Many photo editing software programs easily remove red-eye with an automatic correction tool. The editor simply selects the red-eye removal tool and hovers over the red eyes. For some versions of photo editing software that do not have automatic red-eye removal abilities, there is no need to worry. The user simply shapes over the redness in each eye, and then shades in the circle with a natural looking brown or blue eye color shade.
Tip 4: Brighten Up a Dark Image
An image that is underexposed will lead to a darkly shaded photo, where it is difficult to identify objects clearly. Once the dark image is downloaded, it can be edited to make it lighter. By using the gamma control tool, often referred to as Image Balance, in the photo editing software, the brightness of the image can be increased. This gamma control is designed to increase the brightness of darker parts of a photo, without overexposing the lighter parts. Using this same tool also enables an overexposed, bright image to be darkened until it looks just right.
Tip 5: Add Some Visual Effects
There are several visual effects one can add to any digital photo. Some of the more common photo editing effects are listed in the following table.
| Effect | Description |
| --- | --- |
| Black and White Effect | Color photos can be easily edited to create black and white photos. This creates an old-fashioned look with a photo, and is a great way of making an average photo very eye-catching. |
| Gritty Effect | This effect gives a bronzed, gritty effect to an image. This can give a picture a very dramatic effect. |
| Vintage Effect | A modern photo can be given a natural looking aged effect. They tend to have a slightly pinkish glow, as if they have been faded by the sun over time. |
| Gaussian Blur | Applying a Gaussian blur effect enables an image to have a pure, smooth effect, without losing the overall image. |
Before editing any image, it is best for the editor to have an idea of what he or she wants the visual image to end up like. When new to photo editing, it is advisable to play around with all different types of editing effects, remembering that an effect can always be undone if it is not appropriate.
Popular Photo Editing Software
There are numerous types of photo editing software available on the market, ranging dramatically in price. Some are designed for professional photographers and can be very difficult to understand and use, and some are designed for amateur photo editors. The best type of software is one that offers many of the features that the professional versions offer, but are designed to be easy to understand and user-friendly.
Adobe Photoshop
Adobe Photoshop is a highly respected image editing software that offers a range of versions, from basic home versions, right through to very in-depth, professional editing versions. Adobe Photoshop has been considered a market leader for over 20 years now.
Corel PaintShop Pro
Corel PaintShop Pro offers a very user-friendly editing software system. It is able to perform many of the same tasks as other market leaders, such as Adobe Photoshop, but is considered easier to use. PaintShop Pro is a complete editing software package that is reasonably priced.
PhotoStudio
PhotoStudio is one of the less expensive image editing software packages available. It is very user-friendly, and is designed for those who are new to editing and manipulating their digital images. The only disadvantage to this software is that it is limited on some editing features that the more expensive versions have.
Where to Buy Photo Editing Software
One of the easiest places to buy photo editing software is from brick-and-mortar computer stores. These stores usually have a good selection of software packages, ranging in price from affordable, home user versions, to the expensive professional editing versions. Many large department stores and electronics stores also sell a range of photo editing software, although their range of choice can be limited.
Alternatively, buyers may choose to search online for an editing software program. Many sites that specialize in selling computer software programs sell all the major brands available. eBay offers buyers a wide range of photo editing software from sellers all over the world.
Buy Photo Editing Software on eBay with Confidence
Buying a photo editing software program on eBay can be simple and cost effective. Buyers can buy any product on eBay with complete confidence from the comfort of their own home. For those looking to buy any type of photo editing equipment online, eBay provide simple search methods to make the buying process as easy as possible. Search photo editing software from eBay's home page, and a wide selection of programs will be listed on the search results page. Buyer may also choose to navigate to the appropriate category by going to theComputers, Tablets & Networking portal, and then selecting Software. Once there, buyers may further refine their search by using the category selection on the left hand side. Alternatively, for a specific type of software program, such as Adobe Photoshop Elements 10, buyers can search by entering the keywords into the search bar.
For Those New to eBay
For those who may be new to eBay, visit the section Getting Started on eBay, where there is a range of helpful hints and tips, including using the eBay Mobile App for smartphones, utilizing eBay Community Resources, and how to contact eBay Customer Support if needed.
Once a buyer has found the wireless headset that he or she wishes to buy, it is important to always check the seller's eBay feedback rating to see how other buyers have rated the service. If individuals are classed as an eBay Top - Rated Seller, this means they have proven that they consistently receive buyers' highest ratings, that they ship items promptly, and that they have earned a track record of providing excellent service on eBay.
Conclusion
Taking great photos with a digital camera is now easier than ever, with effective photo editing abilities that even the most inexperienced photographer can perform. With a little knowledge on how to complete some basic photo editing actions, visually attractive photos are within anyone's reach. There is a wide range of photo editing software available, ranging from user-friendly home versions that are relatively inexpensive, right through to professional versions that allow a vast array of editing capabilities. Buying a great piece of editing software on eBay that is user-friendly is a great way to be able to take an average photo and edit it to create a memorable and attractive image worthy of printing.