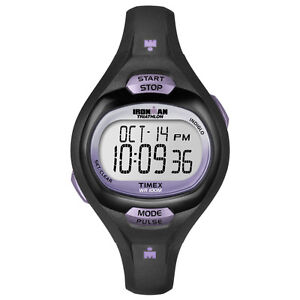 Analog watches, typically a pocket watch style, have been around since the 1500s. Upper-class men, in particular, coveted them. These days, stylish and sophisticated designer watches invite luxury into women's daily lives. High-end brands bring precision and craftsmanship in chic models that last a lifetime. The following describes some of the top designer names in women's watches.
1. Breitling
When an adventurous woman strives for the confident appeal of Amelia Earhart, nothing but Breitling will do. The "official supplier to world aviation," the brand designs watches for bold women who soar through life, figuratively or literally. The company has a rich history and has long been a favorite of pilots. Moreover, Breitling manufactured the first watch in space. It is also the first to incorporate an independent push piece for a chronograph, also known as a stopwatch, on wristwatches.

Breitling watches have a reputation for precision and still set the standard for accuracy as the largest timepiece brand evaluated by the prestigious Swiss Official Chronometer Testing Institute. According to Breitling's specifications, its SuperQuartz movements are 10 times more accurate than other quartz options. In addition, a signature combination of industrial construction and ultra-sporty design distinguishes the designs. They are highly functional while maintaining a classic look that eschews high fashion in favor of utilitarian elegance.
2. Rolex
Long before Rolex was an emblem of prestige, it was the defining image of precision for men and women around the world. It was the first wristwatch to earn the Swiss Official Chronometer Testing Certification in 1910 and also featured the first self-winding mechanism. Furthermore, it became the first waterproof model when it accompanied Mercedes Gleitza on a 10-hour swim across the English Channel in 1927.

Rolex watches define luxury by marrying a wide range of materials and colors into a union marked by precision. A single model may be made of high-grade stainless steel and white gold alongside diamond accents. Rolex's first sapphire crystal appeared on the Oysterquartz in 1970. The crystal face is stronger and resists scratches. Overall, Rolex's uncompromising beauty is matched by its accuracy, as the watches boast SuperQuartz movements.
3. Christian Dior
A latecomer in the manufacture of wristwatches, Christian Dior has capitalized on its fashion empire to successfully market its line of timepieces. In just over a decade, it has become one of the top watch brands. Featuring cool silver and black tones in mini bangle and bracelet styles, to name a few, Christian Dior watches are distinctive for their understated, chic style. Expect geometric designs with the feminine glitter of fine gems. Worn by Charlize Theron and model Anja Rubrik, these watches communicate irresistible sex appeal. Set with mother of pearl, sapphires, and diamonds, a Christian Dior watch makes a dazzling decoration for any wrist.
4. Michael Kors
Michael Kors' first designer gown was the wedding dress he designed for his mother when he was 5 years old. As an adult, Kors worked his way up from staging fashion shows in homes to becoming the creative director at an upscale fashion house that produces everything from clothing to bags to accessories and, of course, watches. It was Kors' appearance as a judge on Project Runway, however, that catapulted him to design superstardom. Michael Kors' designs can be seen on the red carpet, in the White House Ballroom as well as on women in the corner grocery store. Few designers have achieved such a stunning and diverse appeal.

Michael Kors watches are as affordable and fun as they are popular. Design colors run the gamut from rose gold to espresso to stainless steel. A prominent watch face makes them the most androgynous of the designer brands. The oversized nature adds to their modern, industrial appeal and fuels their popularity. Typically, watches come in 32 mm wide and go up to 42 mm (typically for men). Check the width to make sure you can still easily and comfortably bend your wrist while wearing the watch.
5. Coach
Founded in 1941, Coach is well-known for its signature designer style and high-quality products. While it is better known for handbags and accessories, its designer wristwatches have gained popularity thanks to a unique combination of affordability and a wide range of styles. Indeed, Coach's fun, girly style has made it a favorite name everywhere.

A Coach watch preserves the brand's cheerful style with colorful straps and etchings of its famous logo. Whether a woman wants a watch for everyday wear or a gold-tone, dainty timepiece for formal occasions, Coach has a watch to fit her budget.
6. Piaget
Since 1874, Piaget has earmarked itself as the ultimate expression of luxury and creativity. Its commitment to use only precious metals and trendsetting designs that are simultaneously flamboyant and sophisticated make it an opulent watch brand worn by the super-rich. Ultra-thin movements, Piaget's signature technological breakthrough, enabled the watchmaker to create many bold designs. The telling feature is stunning art fashioned into a watch. Piaget, more than any other watchmaker, has pushed the limits of designer watchmaking into an expressive art form.
7. Burberry
Few brands can claim a following among such diverse occupations as artists and aviators, yet Burberry's classic styling has won over many professionals. The company manufactured the first wristwatch worn to the South Pole and across the Atlantic in a small plane. While remaining true to its British roots, it has expanded its global presence. Watches and other non-apparel accessories are its largest sellers. The brand is affordable luxury at its finest. A Burberry watch has a classic, almost conservative styling. Its clean-cut and simple designs add to the designer brand's appeal. For the confident woman who appreciates understated style, Burberry watches offer cultured fashion.
8. Gucci
Dubbed the most desirable designer brand in the world by the Nielson Company in 2007, Gucci is the quintessential high-end design house. By combining innovative boldness and Italian craftsmanship, it has continued to be on the forefront of the latest fashion trends. Its quality and torch-bearing style has kept the design company in the highest rungs of the rich and famous. Gucci continues to set the standard for modern fashion as it integrates a far-reaching, eco-friendly program into its manufacturing process.

Gucci watches are modern and sleek. With ultra-stylish, intricate designs, this luxury brand has created artful watches that communicate good taste. It doesn't employ the wide range of colors or gems of other designer watches. Instead, the watches wear like sleek jewelry that is ultra-stylish without being ostentatious.
9. Patek Philippe
Purely a watchmaker, Patek Philippe has built a reputation for perfect craftsmanship. This independent, family-owned company enjoys creative freedom and a deep watchmaking tradition. It has been at the forefront of wristwatch mechanism development, including silicon technology—the silicon integrated in Patek Philippe watches makes them lightweight and highly resistant to corrosion.

The woman who wears a Patek Philippe appreciates fine workmanship and the passion required for excellence. By combining rose or white gold with diamonds, alligator skin, or brushed satin, the company has created a collection that can best be defined by its excellent precision and workmanship. Whatever her activity, a woman can embody upscale fashion in wearing this designer watch.
10. Tiffany & Co.
Founded in 1878, Tiffany & Co. designs have been bold, artistic, and glamorous. Made famous by Audrey Hepburn in "Breakfast at Tiffany's," the brand is a favorite of celebrities, including Anne Hathaway and Natalie Portman. Its distinctive blue box makes a coveted gift for any woman, as Tiffany is an emblem of fine living. Its watches continue its luxury tradition. Marked with distinctive numbering and tastefully set diamonds, Tiffany watches are exquisitely detailed, ultra-feminine and elegant.
Find Designer Watches on eBay
eBay has these top designer brands in women's wristwatches. Just type your favorite brand into the Search bar on any page and begin browsing the myriad listings. Further deepen your search by choosing any of the categories on the left side of the page, such as Band Color, Case Color, Movement, and more.
Conclusion
The watch has been around for centuries and should be built to last. Designer watches are as high-quality as they are high-style. Despite a slightly larger upfront investment, they are more versatile and longer lasting than their inexpensive counterparts. Because of the high-quality craftsmanship and the endless style choices, from a basic leather strap to mixed metals and diamonds, they are ideal pieces to purchase pre-owned. Designer watches available on eBay offer the precision and craftsmanship of fashionable luxury without the opulent prices.