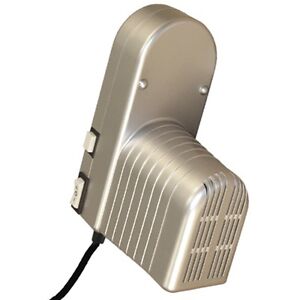 A food grinder is a very versatile kitchen appliance. With the right accessories and attachments, a food grinder can be used to process almost any kind of food. Many people use grinders exclusively for preparing meat to make hamburgers and sausages. However, they are not using their grinder to its full potential. There are hundreds of attachments and accessories that go along with a grinder to enhance its functionality. It can be hard to determine which attachments are worth the purchase. By understanding some of the uses and benefits of the grinder attachments, shoppers will be able to determine which grinder accessories are worth the purchase. Some accessories speed up the process of grinding meat. This is important for food safety. The longer it takes to grind meat, the greater the chance the meat may become contaminated or potentially spoil. Other accessories allow the grinder to be used to shred or juice vegetables, while preventing cross contamination.
Once a shopper begins exploring the options for grinder accessories, they'll see that the grinder can do more than just make hamburger. The grinder is so versatile that a person may also be able to get rid of some of the food preparation appliances that are taking up space in their kitchen. While grinder accessories can cut down the time it takes to prepare ground meat, but they can also be used to turn a grinder into a full-fledged food processor.
Listed below are ten grinder accessories that are worth the purchase.

1. Stuffing Tubes
Stuffing tubes are funnel-shaped attachments that are used with a meat grinder. These attachments are used for making sausages at home. Stuffing tubes can be made from either stainless steel or plastic, and they come in several different sizes. Smaller attachments can be used to make hot dogs while larger ones are used to make various sizes of sausage. To make sausages quickly, shoppers should look for piston-based stuffing tubes. These attachments have a lever that pushes the meat out of the grinder and into the casing. This results in tighter sausages with fewer air bubbles in half the time.

2. Automatic Patty Maker
The automatic patty maker is an attachment for a meat grinder that makes uniform-sized hamburger patties quickly. The patty maker attaches to the grinder, and as the meat is pushed out of the grinder, it is pressed into a plate where it is shaped into a patty. Many automatic patty makers have a window at the top so that the user can see the patty as it's being formed. Once the patty is done, it is freed from the plate as another patty is made in a second plate. This means that there is no down time between each patty, and several hamburger patties can be made in a matter of minutes.

3. Jerky Slicer
A jerky slicer is an attachment that slices meat into thin and even strips so that they can be dehydrated and turned into jerky. Many jerky slicers also have a meat tenderizer function, so that it can carry out two steps at once. Once the jerky is sliced into one square inch pieces, the strips are ready to be placed in the dehydrator. With a jerky slicer attachment, people can have evenly sliced meat that is ready in minutes.

4. Meat Stompers
Meat grinders often have trouble pulling the meat through without leaving some pieces behind. Some grinders will need help to get all of the meat to go through the grinder. The moving parts of a grinder can be dangerous for hands and fingers and people should never use their hands to push the meat through while the grinder is on. It can be time consuming to turn the grinder off and on while in the middle of the grinding process. Meat stompers are plastic or wooden pegs that are used to help push the meat through the grinder. There is a collar about midway up on the peg to protects fingers in case the peg slips while in use. They come in many different sizes to accommodate all grinders.

5. Juicing Kit
The juicing kit turns a meat grinder into a fully functional juicer. This kit attaches to the motor or gears of the grinder, powering the juicing attachment to juice any fruit, vegetable, or herb with ease. The juicing kit comes with a strainer so that the pulp is easily separated from the juice for quick disposal. The produce never comes in contact with any of the parts that are used to grind meat, so the user never has to worry about cross contamination.

6. Vegetable Slicer
The vegetable slicer attachment allows users to slice vegetables, fruits, cheeses, and even nuts into thin slices. Many vegetable slicer attachments also have the ability to shred vegetables, so users can quickly get shredded lettuce or cheese. With this one attachment, the user will have everything they need to make a picture perfect salad.

7. Ice Crushing Drum
Some meat grinders are powerful enough to crush ice. With the ice crushing drum, a user can quickly make ice chips or even make shaved ice without having to do it by hand or worrying about the ice melting. While this can be done with a manual grinder, it works best with an electric grinder.

8. Pasta Shaper
The appliance that is used to make fresh pasta is not that different from a grinder, so there is no need to have two different appliances. With the pasta shaper attachment, a user can easily make their own pasta in several different shapes. The grates for pasta look very similar to those for meat, but they are usually narrower. With a pasta shaper attachment, users are able to make spaghetti, linguini, rigatoni, and more. Other shapes that pasta shapers can make include star, square, round, diamond, and flat.

9. Foot Switch
It can be hard to avoid cross contamination when users have to use their hands to handle the meat as well as operate the controls on the grinder. With a foot switch, users can free up both of their hands for easy operation. The foot switch plugs into the wall and also connects to the grinder. By stepping on and off of the switch, the grinder will turn on and off. It is the same type of control commonly found on sewing machines. With both hands free, the user can quickly make sausages or fill meat bags without missing a beat. The long cord ensures that there is plenty of room to work with the grinder.

10. Grinder Cleaning Kit
To keep the grinder in the best condition, an owner should invest in a special grinder cleaning kit. This type of kit has several grinder cleaning brushes of all sizes that can easily get into the hard-to-reach places. The various brushes can scrub the surfaces of the grinding plates, stuffing tubes, and other accessories. Shoppers should also invest in a silicone spray or other lubrication if it is not included with the cleaning kit. These lubricants keep the parts moving freely and free from rust, thus extending the life of the food grinder.

Shopping for Grinder Accessories
Grinders can be found in kitchen stores and some department stores. You may be able to find some attachments for grinders in these stores, but the selection may be limited. For a greater selection of grinder accessories, you can shop online on sites like eBay. This online marketplace allows you to browse through listings for new and used grinder accessories. No matter what kind of budget you're working with, you're sure to find something that meets your needs.
Finding Grinder Accessories on eBay
You'll find grinder accessories in the Home and Garden section of eBay. From here go to Kitchen, Dining, and Bar, Small Kitchen Appliances, and Meat Grinders to see all the grinders and accessories that are currently listed on the eBay. To narrow down the selections even further, specify a brand, condition, or price range. Additionally, you can sort the results by relevance or price. If you already know which kind of accessories you're looking for, then searching for them directly using keywords would be the fastest way to find them.

Conclusion
A grinder is a kitchen device that has the potential to process just about any kind of food. The grinder is not limited to just preparing ground beef or sausage. With the right accessories and attachments, the possibilities of what the grinder can do are endless. Because there are so many accessories and attachments to choose from, it can be hard for shoppers to determine which ones to invest in and which ones to stay away from. By learning about the uses and advantages of some of the most popular accessories, shoppers will be able to determine which ones will best suit their needs. No matter what kind of grinder accessories shoppers are looking for, they'll find a huge selection in all price ranges on eBay.