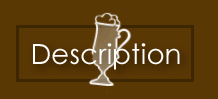 Yep, all together is how we're putting the Thermos® products. One big happy family, like the Waltons. Did I just date myself? That's easy, old. Here's a different variety of the vacuum insulated double wall Sipp™ for you. Check em out.
Thank you for asking. What we have here from a Deer, undoubtedly indubitably for your on the go while in the car Sipp™'ing no spilling pleasure is: One (1) Thermos Sipp™ 16oz Stainless Steel Tumbler/Mug Vacuum Insulated Double Wall You Pick Style & Color!!!!!!!! Yep. I tell ya, these guys have the stainless steel tumblers to be having. You keep watching here at skylers_junk, and we're going to be throwing them down for you. Your Stainless Steel tumbler connection. Brand new never been used still having the sticker on the bottom and the directions inside this here is the Tumbler/Mug version of the Thermos® Sipp™. Very similar in that these also use the patented Thermos® vacuum insulation technology for maximum temperature retention. Different in that....these lids are different not only from other Thermos® products, but also other products in the industry. Leak-proof. Push-button for opening and closing. Neither of which makes this lid unique. However on this lid, when the button is pressed and the lid opens, you can drink from anywhere around the lid you want. Most tumbler/mugs/bottles have a hole that the liquid comes out of, and that's where you need to drink from. Because if you don't, in can be messy. But not this lid. On this lid, liquid comes out related to how the tumbler is tilted, allowing you to drink from any where around the lid. I remember seeing that Thermos® called it a Drink-Around lid. It's pretty cool. Plus, this tumbler also has a built in tea hook underneath the lid that holds the string to your tea bag, allowing easy retrieval. Pretty cool too. Here are all the features and specifications of these Thermos® Sipp™ tumblers/mugs:
Thermos® vacuum insulation technology for maximum temperature retention

Leak proof push button "drink-around" lid that allows you to drink from anywhere around the rim

Hygienic push button lid with one-handed operation is made with BPA-free Eastman Tritan™ Co. polyester to resist stains and provide durability

Unbreakable stainless steel interior and exterior

Built-in tea hook easily holds tea bags or most loose tea leaf infusers

5 hour HOT rating and 9 hour COLD rating

Dishwasher safe

Capacity: 16oz

Dimensions: 5" W x 3.5" D x 8" H
So, these are available from me as of this posting in 3 different varieties, 1. Brushed/Black no handle (NS105BK004), 2. Plum/White w/Handle (NS100PLT4), and 3. Brushed/Black w/Handle (NS100BK004).
And there it is there. Where? I don't know. That plum one is kinda sparkly and it keeps confusing Deer. Sparkly stuff is stupid. Deer hecka like plums!!!! Let people envy you then when sitting at a traffic signal, when, after depressing the button of your Thermos® Sipp™ Tumbler Mug, you sip, and stop, and then turn your tumbler/mug 180 degrees, and sip, and stop. You look over at the car next to you all smug, at a guy who's looking all confused....and then BAM you're gone cause they missed the green while trying to figure out how you did that. Later FOOOOOOOOOLLLLLLLLLL!!!!!!!!
Note: Although the main listing picture on this listing shows more than one tumbler/mug, that is for display purposes only so you can see the available colors. For each single use of the Buy It Now feature on this listing you are purchasing one (1) tumbler/mug. To clarify, the Buy It Now price on this listing is for one (1) tumbler/mug, and ONE tumbler/mug only. You will choose which tumbler/mug you want from available stock on hand at time of purchase.
**Note on shipping: Packed and ready to go this quality Thermos® product weighs between 1 and 2 pounds. Shipping quoted on this listing is a Priority Mail package of that weight to your zip.
Thanks for looking!!!!! Be sure to check out all the other Thermos® products I'm selling here at my eBay Store. skylers_junk, where, when you get there, you're not sure you're in the right place. Cause there ain't no junk here (unless you brought some with you....and if you did, leave your junk at home next time. FOOL!!!!!!!!).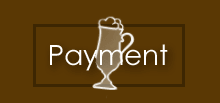 Payment is accepted ONLY through PayPal. I will send an invoice to the winning bidder within 24 hours of close of auction. Unless you purchased multiple items and are awaiting an invoice to reflect that, you do not need to wait for the invoice to pay for your item. It is preferred that payment be made immediately (like you want your item sent), but payment absolutely has to be made within seven (7) days of close of auction or an unpaid item dispute will be opened and the item will be re-listed. Per eBay policy, I reserve the right to open an unpaid item dispute 4 days after end of auction/purchase if payment has not been made and you have not contacted me to let me know when payment will be made. For me, it's all about communication. I am very accommodating if I am aware of what is going on. So.....let me know what is going on, otherwise you tie my hands and leave me only once course of action. It would be my preference to never file unpaid item cases, but without hearing from you, unpaid item cases are the only way to get back selling fees taken for items that are unpaid and didn't sell.
California residents will have 7.5% tax added to the total of the sale (shipping and handling will not be taxed).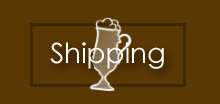 Shipping prices quoted are for the U.S. ONLY. At this time, skylers_junk is not shipping internationally, but he hopes to begin sometime in the new year. Shipping is ONLY to PayPal address provided to me by eBay/PayPal at the time of your purchase. So save yourself the hassle....ok, really, save me the hassle.....I've got better stuff to do then tell you something you should have read here. There is no chance I will send your purchase to a different address than the one showing on PayPal. Especially since you can do that yourself at checkout. If you don't know how, inquire with eBay and PayPal, and then you can change your address to whatever you want, and as long as it's showing on my end, that's where I'll ship it. Purchases will be shipped within 24 business hours of verification of receipt of funds through PayPal. Business hours are 8am Monday through 5pm Friday. Many times I ship on the weekend, but I reserve the right not to. All items purchased that are shipped in the U.S. will ship USPS to include delivery confirmation number, which will be posted after I obtain it. All items sold are packaged protectively with skill by me personally in the hopes that they will arrive in the same condition that I send them in. Damages that may occur during shipping must be addressed with the carrier who delivered them.
I will happily combine shipping on any/all multiple purchases (please send me a message letting me know you are trying to win more of my items...or you will likely end up with a non-paying bidder case filed against you). Wait for an invoice (I get them out no later than within 24 hours of purchase or end of auction), or you can request the total from me in a multiple purchase circumstance prior to paying.

If your feedback score is less than 10, you will need to send me a message prior to placing a bid on any of my items for sale or auctions. I should say this 47 times, because none of you do it. I'm here to tell you, when you do not contact me prior to bidding and your feedback score is less than 10, DO NOT BE SURPRISED when I cancel your bid just like this listing advises you I'll do. Test me on this one. I reserve the right to cancel any and all bids you may make if you do not adhere to this term. And it has nothing to do with you being new. It has to do with you being real and us having a dialogue.
4 times out of 10, buyers won't/don't leave feedback for sellers. It's not just my experience, it's sellers across the board. Yet selling is where all the work is. Creating listings, pictures, questions, shipping, etc. I have a set up that will leave feedback for a buyer within 24 hours of the buyer leaving feedback for me. What that means is (here is the 2nd term of this sale)....if you don't leave feedback, you won't get feedback. Your feedback lets me know that you were happy with the item you received, the transaction that took place between us, and the overall sale, and that our business for the moment is concluded. At that point, you will get feedback from me. Fair is fair.
If for some reason you are not happy with your item or our transaction, please contact me prior to leaving feedback, so that I may have an opportunity to correct the problem. Because rest assured, I posses the skills to correct the problem.
I'm just some Deer who sells (and buys) stuff on eBay. Who likes to get down with the .99-cent NO RESERVE!!!! having auction. Especially on stuff that's worth way more than .99 cents. And that definitely isn't junk at all. It is my hope to create a positive buying experience for all who purchase from me, as well as have a little fun in the process. And it wouldn't hurt to make a couple of bucks myself too!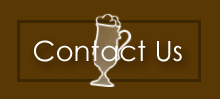 As always, your questions are more than welcome. I want you to have any/all of the information you need to feel comfortable with your bid. I will do my best to answer all questions about items within 24 hours...except stupid questions. No, I'll even answer stupid questions. But you know what they say right? Ask a stupid question....get a sarcastic answer. I think that's how the saying goes. Really though, the only stupid question when you're buying stuff on eBay is the one you don't ask.
I can be contacted via messages within eBay.