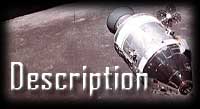 From Furuta STAR TREK Vol 3 Alpha and Beta Series.
The Latest Star Trek series. The PHOENIX is a special model. The Engines are extendable! Nicely designed in Japan. Featured in the episode "The Galileo Seven". True to the colours presented in the movies with many delicate details. They are simply stunning to collect and is a must-collection for die-hard Star Trekers.
Here's your chance to own Furuta's vintage release at low cost while stock last. We import directly from official source in Japan. Origin, quality and service are guaranteed, so you can purchase with confidence. Come and join our journey.
This listing is for ONE ship only and is stated in the title and is same as the one in the photo. Below is a reference showing you all the 10 ships available in this series.
Alpha
1. U.S.S. EXCELSIOR NCC-2000
2. SHUTTLECRAFT GALILEO NCC-1701-'7
3. U.S.S. GRISSOM NCC-638
4. PHOENIX
5. SPOCK (bust)

Beta
1. U.S.S. ENTERPRISE NCC-1701 (redecorated )
2. U.S.S. PASTEUR NCC-58925
3. U.S.S. RIO GRANDE NCC-72452
4. KAZON RAIDER
5. BORG CUBE
These are very nicely done items, and extremely well detailed with special style named display stand.
The Model measures 3"-4" Inch (7cm - 10cm) Long approx.
Produced by Furuta - 2005 (Japanese import).
This item is New and sealed in original plastic packaging but without box because they are overstock. This will save shipping cost.

Please visit my story for more details and more Oriental collections and RARE Finds.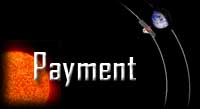 PayPal
Buyers can pay via Paypal. You may simply follow the "PAY NOW" button in ebay after bidding, which will lead you to secured Paypal website for payment. If you purchased multiple items, you may wait for us to issue a combined invoice with reduced shipping cost. Should you overpaid the shipping, I will refund it to you within 24 hours. We will send you a payment receipt acknowledgement email after payment is received.
Unpaid Items:
Please email us if you cannot pay within 7 days. We can accommodate your schedule. If we do not hear from you within 7 days, we will issue an unpaid item reminder from eBay. Please don't take that negatively. It costs us a lot to sell online, please be a responsible citizen and do not bid if you have no intention to pay, so that we can continue to provide outstanding service to others.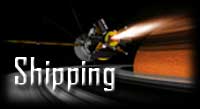 Shipping and Handling
We do NOT ship to India, Malaysia, Argentina, please write to us if you need special arrangement.
We combine shipment and reduce shipping cost if you have multiple purchases. All packaged will be shipped within 2 to 3 days after payment is cleared. Should you have additional purchases during this period, please email us immediately, if we can hold the shipment, we can combine them again for you. We send by International Airmail. EMS, DHL and Express service is also available on request, with additional fees.
Our shipping is professionally handled by Modelwork Logistic Solutions, a highly profession and efficient logistic agent. All goods are stored in the pre-conditioned warehouse, which means your goods are preserved to the best condition to when it is released by manufacturers. Your package is packed by strong packaging material and is well protected by buffering materials. All packages will be airborne within 2 to 3 days; subsequently, a shipping notification will be sent to you.
Shipping, Handling and combine credit are charged according to the description and shipping cost section in the listing. NO hidden charge. They cover: boxes, packing material, warranty, transaction fees, labor, storage, and logistics. For auctions with lower starting price, the shipping and handlig cost is slightly higher because the risk is higher for seller. If you have any question, please ask in advance.
Mail transit time:
Hong Kong is a very efficient hub with frequent flights to many locations in the world. Once you received a shipping notification from us, your package will usually be on the plane the next day. Packages usually arrive in about 1 to 2 weeks, but occasionally could take up to 3 or 4 weeks, especially when it nears holiday seasons or there is industrial actions. Please write to us if your package did not show up in 3 weeks. We will initiate a tracking inquiry for you. It is only until we hear a satisfaction from you when we consider the transaction is closed.
Lost in mail:
This happens very rarely because we track every item. Some packages might take long because of custom hold, but will eventually show up. But if loss unfortunately happened, please allow at least 4 weeks of handling time because the post office will need to confirm with your country's counterpart first and then feedback to us the result.
Once confirmed lost, we will send a replacement absolutely free if it is insured.
For uninsured lost: Please allow 4 to 6 weeks cycle time for post office to confirm uninsured lost. Once confirmed, we share 50% of total cost with you.
For damages: Please provide photos showing the damages, and include all packaging materials. With your photos, we will be able to determine the cause easily and fix the issue for you quickly. We are very experience in this and will make sure your issue is resolved satisfactorily.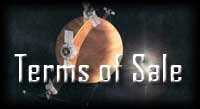 Feedback Policy
We are in the Toy business. Our mission is to deliver fun and share the joy. Your satisfaction is our top priority. If you are dissatisfied for any reason please let us know before resorting to neutral or negative feedback. Your concerns will be addressed. Positive feedback is left for you immediately upon payment is received. Neutral and negative feedback comments ARE NOT necessary. We always go above and beyond to fulfill our commitments, but because we rely on the every cell in the supply chain to service you, such as shipping agent, airlines, custom, your postal system, there is always a chance that something will go wrong. In those cases, just let us know and give us an opportunity to correct the problem.
We will fix the issue before you leave a feedback. Guaranteed 100% satisfaction. Any blackmail by Negative feedback will not be entertained.
Return & Refund Policy
We are committed to 100% satisfaction and we will work hard to provide a very high standard of service. However, if you are unhappy with any aspect of your transaction with us, please do not hesitate to e-mail us explaining the problem. Solutions can always be reached in an amicable and constructive way. Please be prepared to show photos explaining where you are not satisfied with our item.
In the unlikely event that a return is requested, all returns must include all original items undamaged, in the original packaging including manuals, warranty forms, etc. In the event that it is our mistake, shipping costs will be fully reimbursed. In case you simply do not like my item for no reason, shipping fees will not be refundable. Buyer is responsible for shipping products back at his/her cost.
We will use the fair and reasonable rule. We treat each other with respect.
Please write to us within 7 days of receiving the package if there is any issue. Bidders with feedback score less than 5 do not enjoy return policy.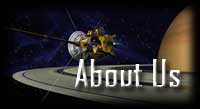 Customer service is extremely important in our operation. Your satisfaction is our asset. Since day 1, we live and breathe by our reputation. With our go-above-and-beyond attitude, we walk the extra mile to service our customers and as such we develop into an established brand in the cyber shopping industry. Shop Oriental! is the best place for fun and worry-free online shopping experience.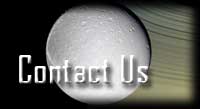 Please do not hesitate to contact us if you need any help by clicking Contact member
We will response fast and precisely, usually the same day. Holidays and weekends might take an extra day.
We understand how it feels when purchasing online, especially from overseas. We guarantee that your inquiry is dealt timely and with a personal touch. We know that we are dealing with a person who purchased from us because you trusted us. We will not disappoint you. Our customer service will listen to your concern and check into specific details of your transaction and follow through until you are satisfied. Sales dollar doesn't matter, we value your sentiment.