**DIRECTOR is our Largest Display**
SO, Light weight. Right at 10 lbs.
You do not want to carry a large heavy bulky 17-20 lb display to an event!
(fully enclosed & no exposed wiring)

Holds 5 large warmers and 6 plug-in warmers. A Brochure holder. An Outlet is turned side-to-side to show the versatility of the scentsy plug-in warmer. Change it up if you do not want to show your plug-ins on the side, we have provided peg hooks drilled over the outlets on both sides that will let you show a total of 4 bars (peg hooks are included). A place for lots of business cards, brochures and a tin.
Each display is glued, nailed, caulked, primed and painted with 2 coats of a unique texture paint. Display is designed for products as shown in the picture above. Size is approx. 25" wide by 12-1/2" tall. Cord rates 1625W (this display has a large warmer that rates 25 W and the plug-in warmer rates 15W. ).... Three outlets in the back with a cord that is almost 6" long.
NOTE: Auction is for the "DISPLAY ONLY". All items shown in the photo are NOT included and are for auction display purpose only.
**** I AM NOT A SCENTSY/PARTY-LITE CONSULTANT, NOR AM I AFFILIATED WITH SCENTSY IN ANYWAY!

NOTE: Payment is DUE WITHIN "24" HOURS!
or I will contact ebay resolution for non-payment and will block from future bidding.


Your Shipping is a flat fee of $16.00 to US 48 states (I do not ship to Alaska, APO, P.O.Box and Hawaii). I do ship to Canada. Buyer is responsible for any return shipping. Canada Buyers: May have Custom Import fees/charges which are the buyer's responsibility.



***Payment is due within "24" Hours***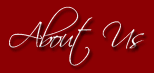 Our goal is to make your products appealing and show off all your products with style. So, we put products on each display so you can see how they will look prior to purchasing.
Ask yourself can you see all your warmers or if a holder or another warmer is blocking its view.
We have been building all displays since August of 2010 & sold over 2200 quality displays.


*** Please check out all of the displays we make!